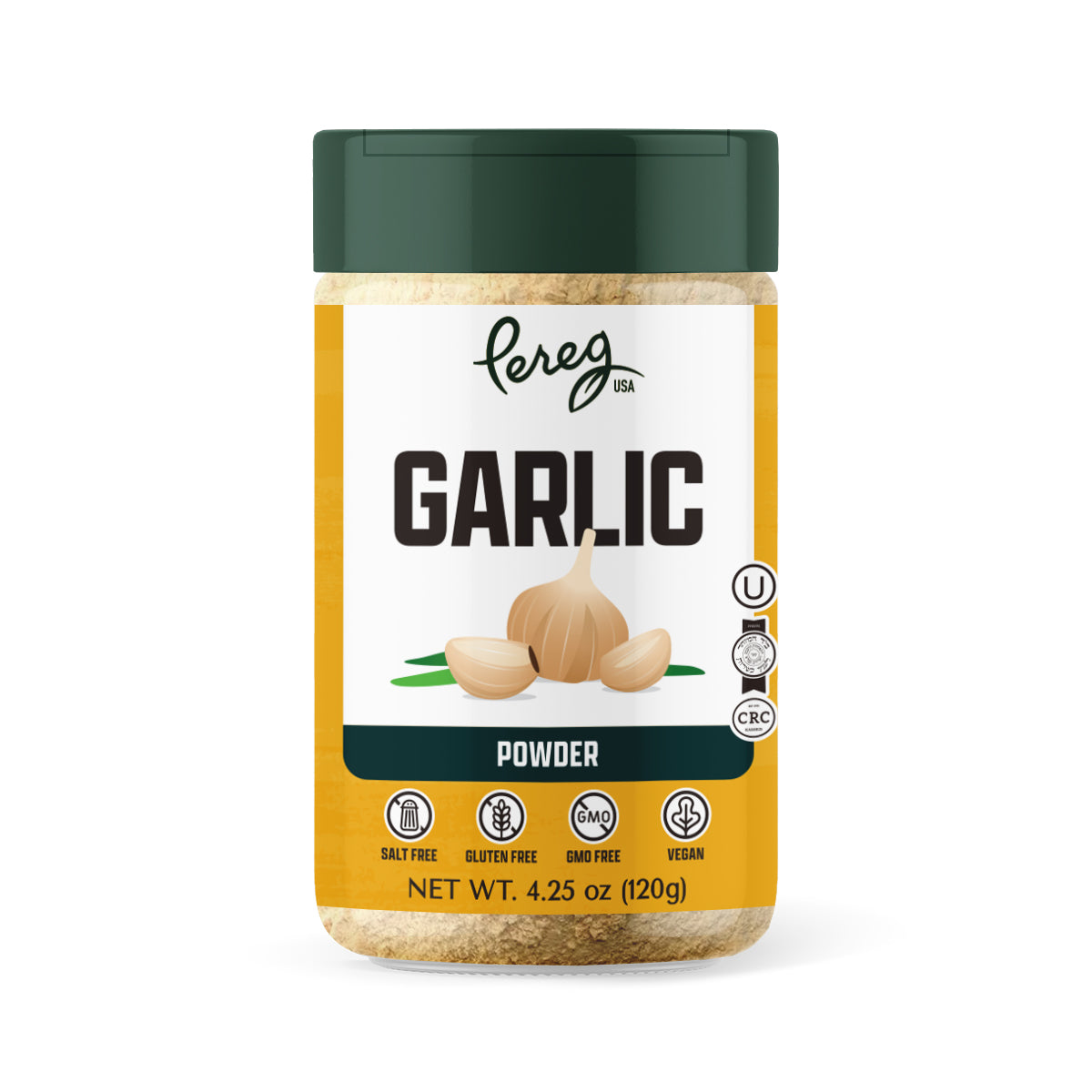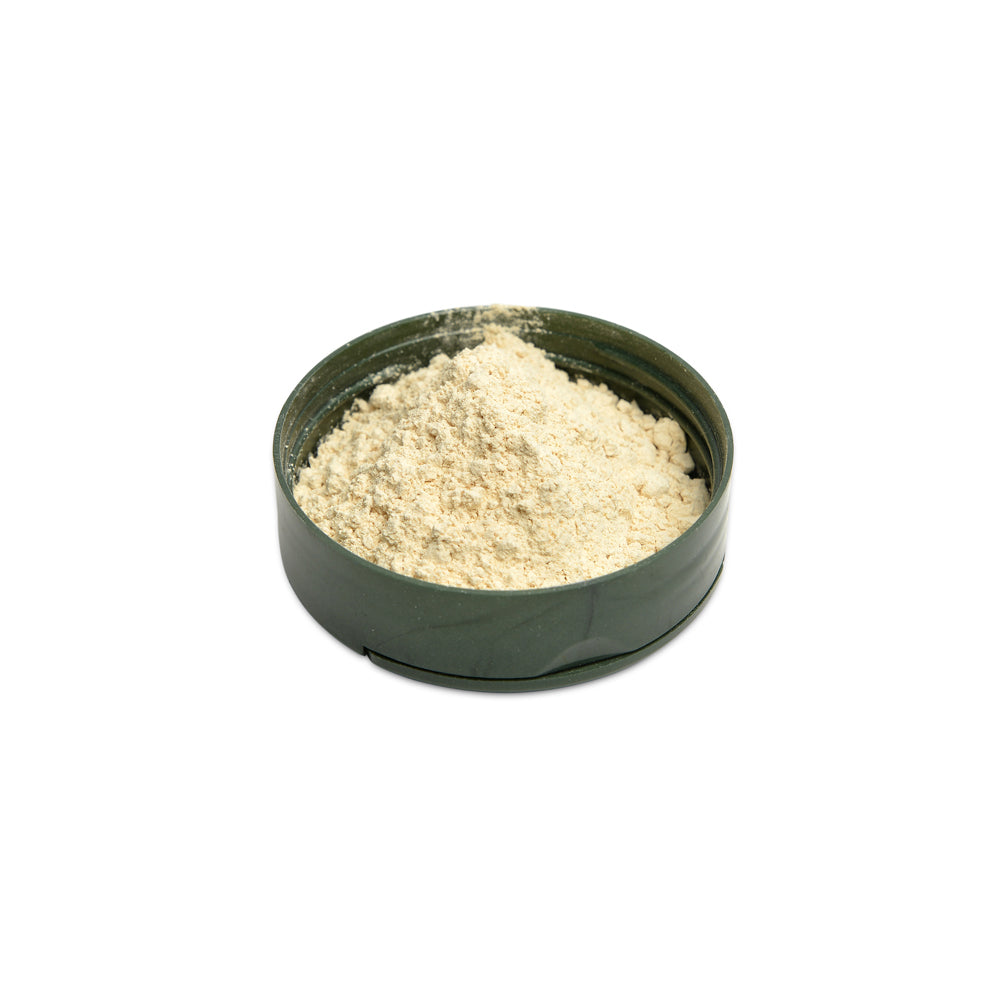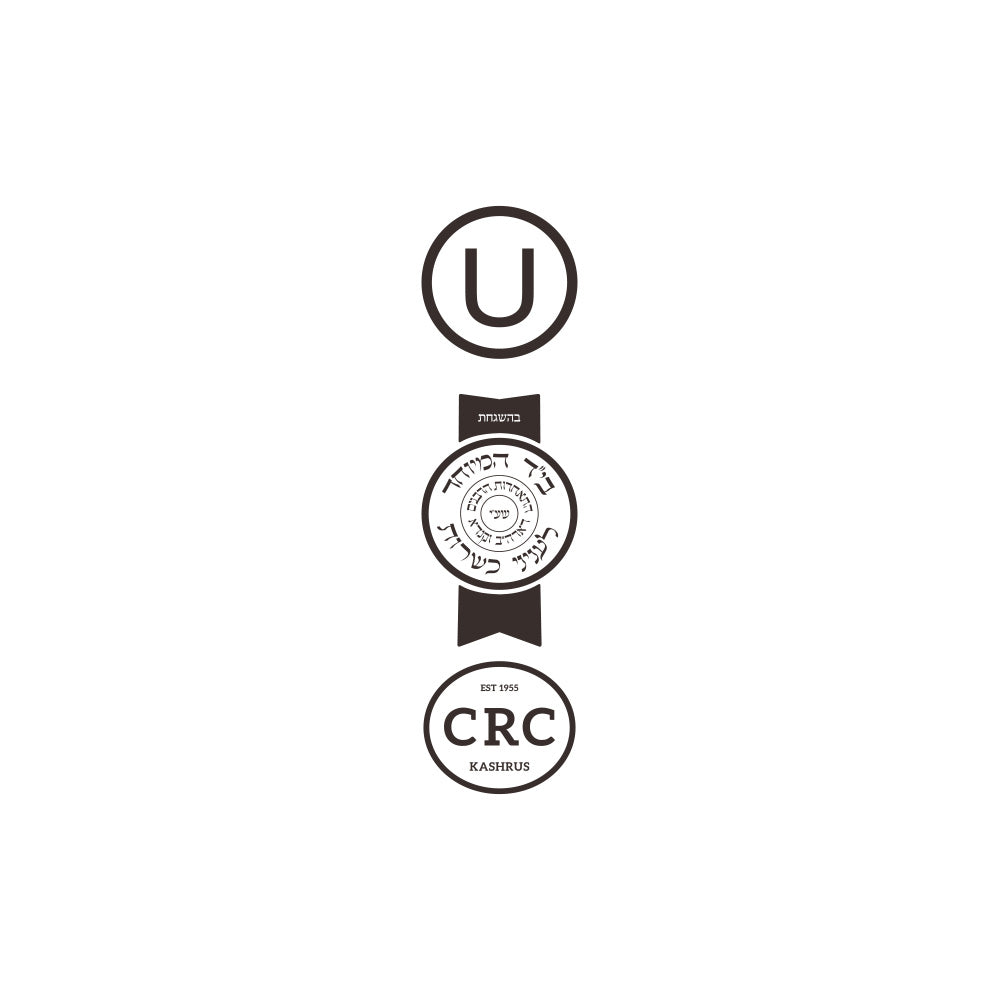 Garlic - Powder
Weight:
Description

Garlic powder is a spice rack staple for all the right reasons - it adds great flavor to just about every dish.
For breakfast, sprinkle a little garlic powder into your scrambled eggs. At lunchtime, whisk together a quick vinaigrette with garlic powder, olive oil, and red wine vinegar. Season your roasted veggies or protein of choice for dinner with this delicious garlic powder.

If your recipe calls for 1 garlic clove you can replace it with 1/4 tsp garlic powder.
If your recipe calls for 1 tsp garlic granulated you can substitute with 1/2 tsp garlic powder


We offer garlic in a variety of forms, something perfect for every recipe:
Garlic Powder is our finest texture ⬅️ This product
Garlic Granulated is a bit larger 
Garlic Minced are larger pieces (about 1/16" cubes)
Garlic Sliced is the largest size we offer

Ingredients

100% Garlic Powder

Cooking Instructions

Great to enhance the flavor of meats, chicken, marinades, sauces, & salad dressings.

Shipping Rates

Domestic
Free Shipping on all orders of $49 or more! Orders up to $48.99 will be charged $9.95. For more information please visit our shipping page.

UPC: 8-1356800012-8
Garlic Powder
Makes adding garlic to salads very east
BEST GARLLIC POWDER EVER FOUND
I LOVE GARLIC SO WHEN I HAVE TO TURN TO SOMETHING OTHER THAN FRESH I ALWAYS USE
PEREG. IT IT THE BEST TO SPRINKLE ON FOOD AND MIX IN WITH ANY RECIPE. FLAVOR IS CONSISTENT
AND DELICIOUS