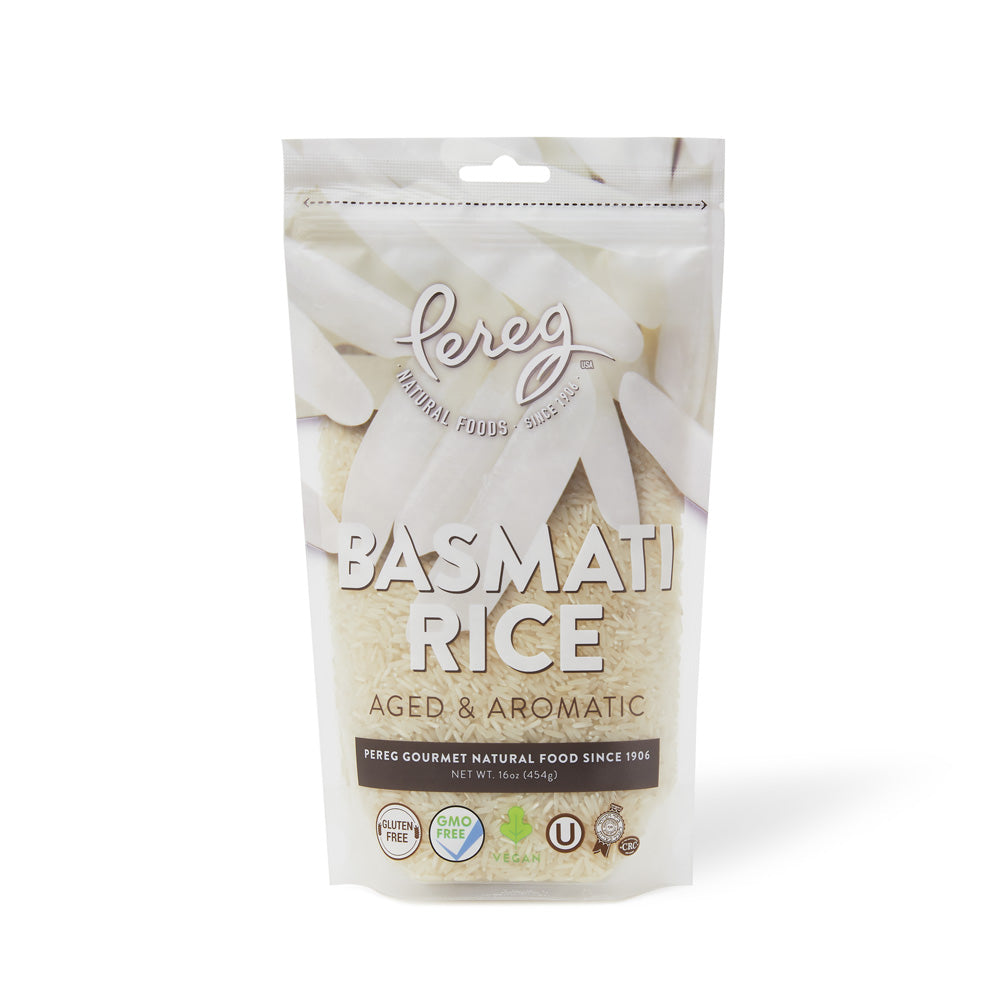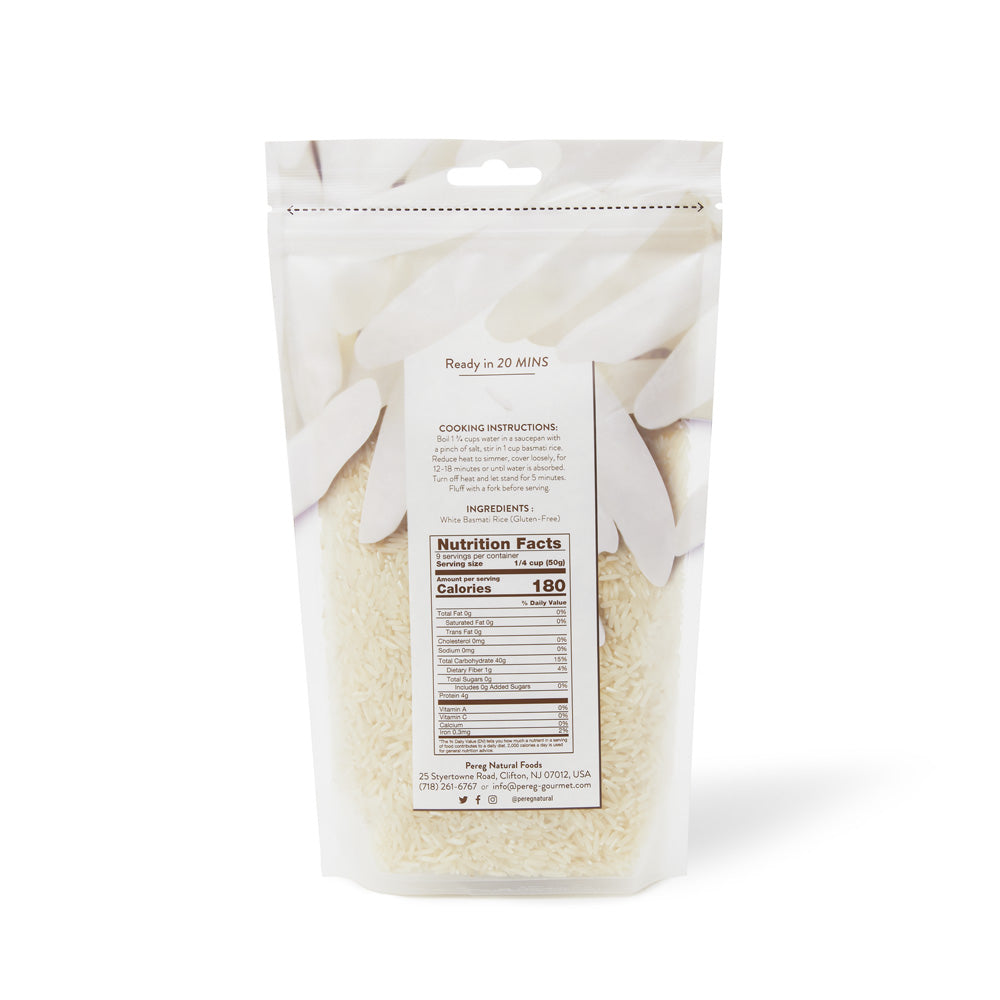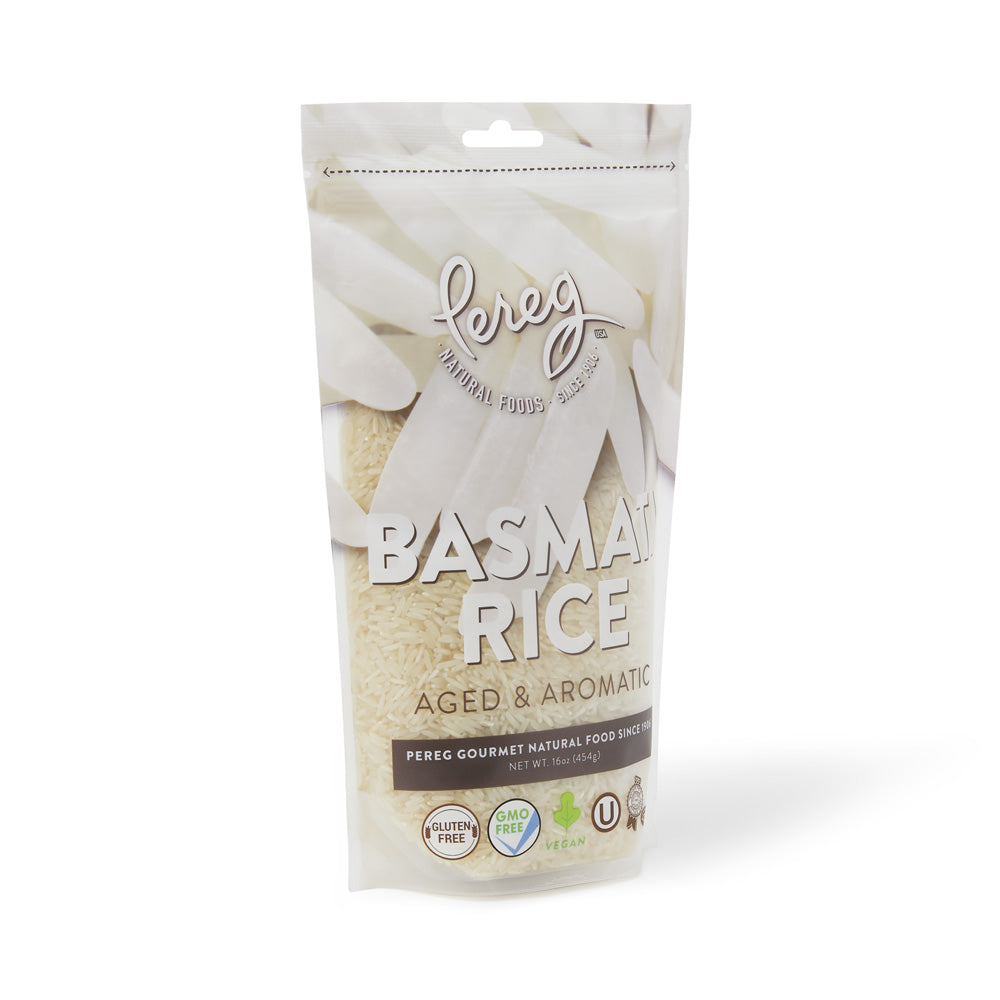 Basmati Rice - White
Weight:
Description

Basmati rice is savored for its rich aromatic flavor. This is premium aged basmati rice, the aging process increases these aromatic qualities, creating a better companion to any meal. The long grains of basmati rice cook up plum and are delicious with just water, or you can add seasonings (just a single bay leaf will amplify the flavors,) or use vegetable broth in place of water.

Packed in a resaleable package 

All Natural, Non-GMO, Gluten-Free, Vegan, Kosher


Contains 9 servings per package (serving size: 1/4 cup dry mix)

Ingredients

White Basmati Rice (Gluten Free)

Shipping Rates

Domestic
Free Shipping on all orders of $49 or more! Orders up to $48.99 will be charged $9.95. For more information please visit our shipping page.

UPC: 813568001446
Best rice ever
We always use the aged basmati white and brown rice and it is amazing. It's packed with flavor and every kernel separates.