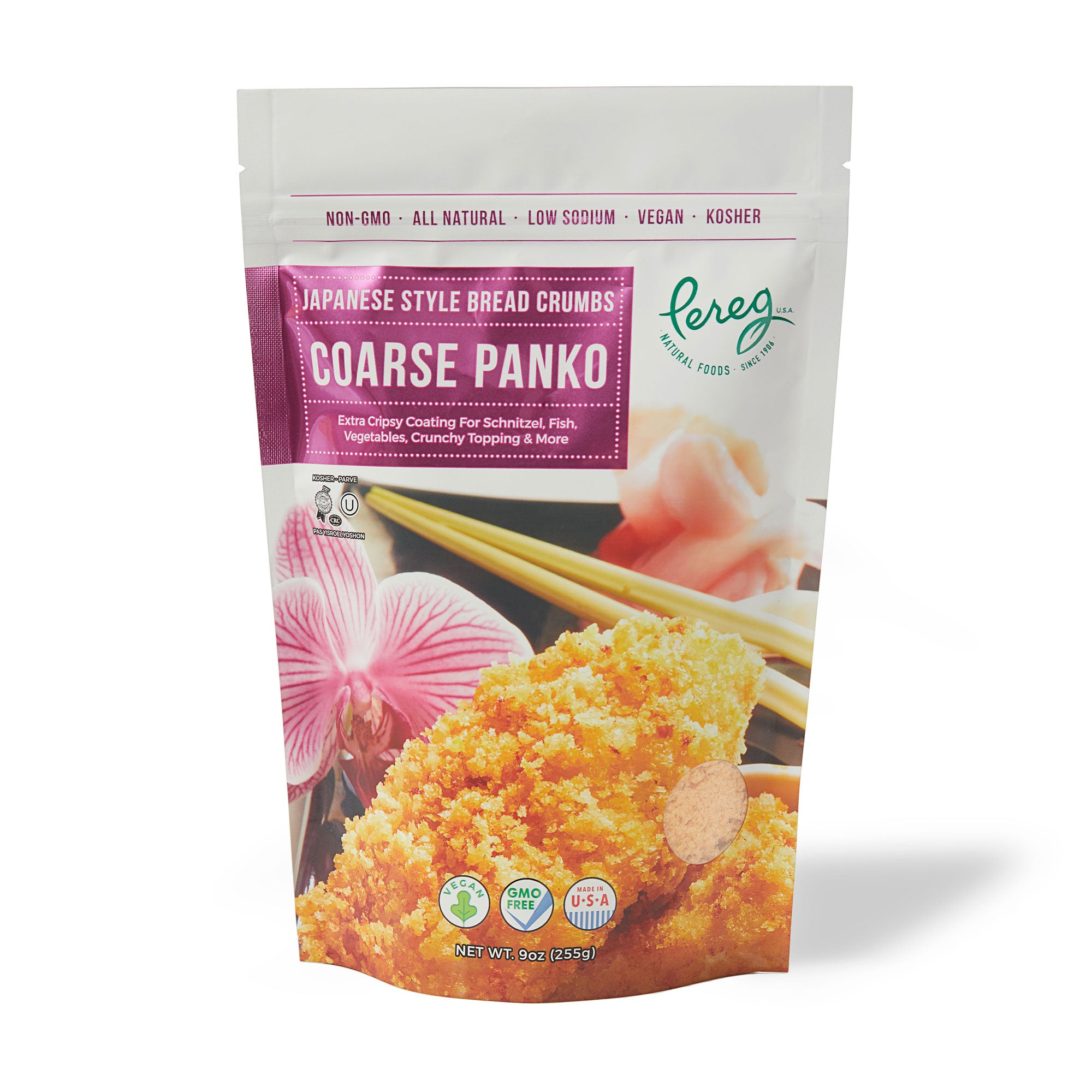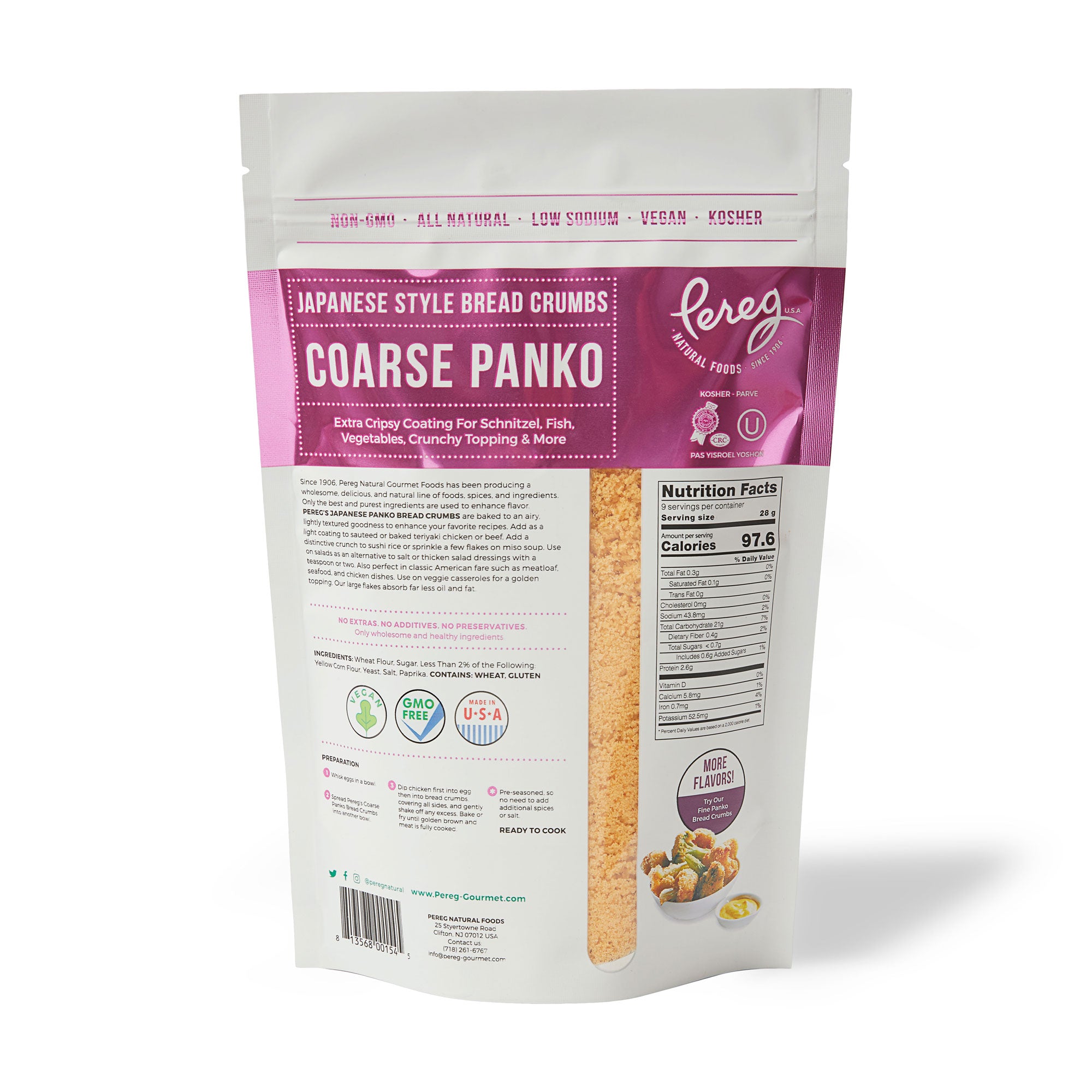 Bread Crumbs - Coarse Japanese Panko
Weight:
Description

Coarse textured extra crispy panko breadcrumbs. These Japanese style panko crumbs are beloved for the texture you can't find anywhere else. 

The large coarse crumbs of this panko is perfect for adding a craggily texture to chicken and vegetables. Makes a crunchy coating that will bring joy to every bite. 

Great for baking, air-frying, pan-frying, or deep-frying! 

All Natural, Non-GMO, Vegan, Kosher Yoshon Pas Yisroel 

Ingredients

Wheat Flour, Sugar, Less Than 2% of the Following: Yellow Corn Flour, Yeast, Salt, Paprika. (Contains Wheat. May Contain Sesame Seeds)

Cooking Instructions

Ready to cook
1) Whisk eggs in a bowl.
2) Spread Pereg Coarse Panko Bread Crumbs into another shallow bowl.
3) Dip chicken (or whatever you're breading) into the egg, then into bread crumbs, covering all sides, and gently take off any excess. Bake or fry until golden brown and meat is fully cooked.

Shipping Rates

Domestic
Free Shipping on all orders of $49 or more! Orders up to $48.99 will be charged $9.95. For more information please visit our shipping page.

UPC: 8-1356800154-5
Bread Crumbs - Coarse Japanese Panko
Love the Panko
Love the Panko and do not want to try any other. Wish there were more distributors in my local area.