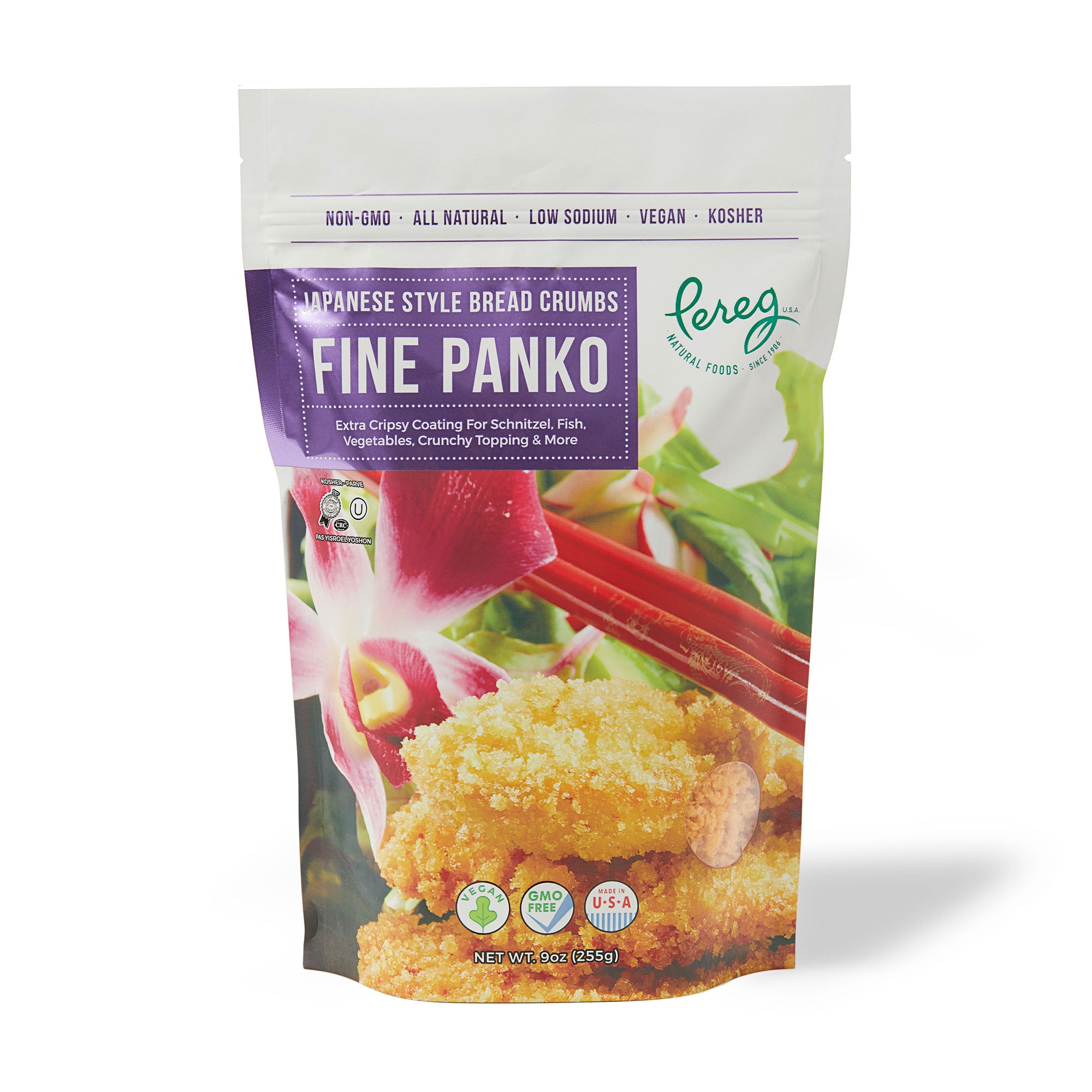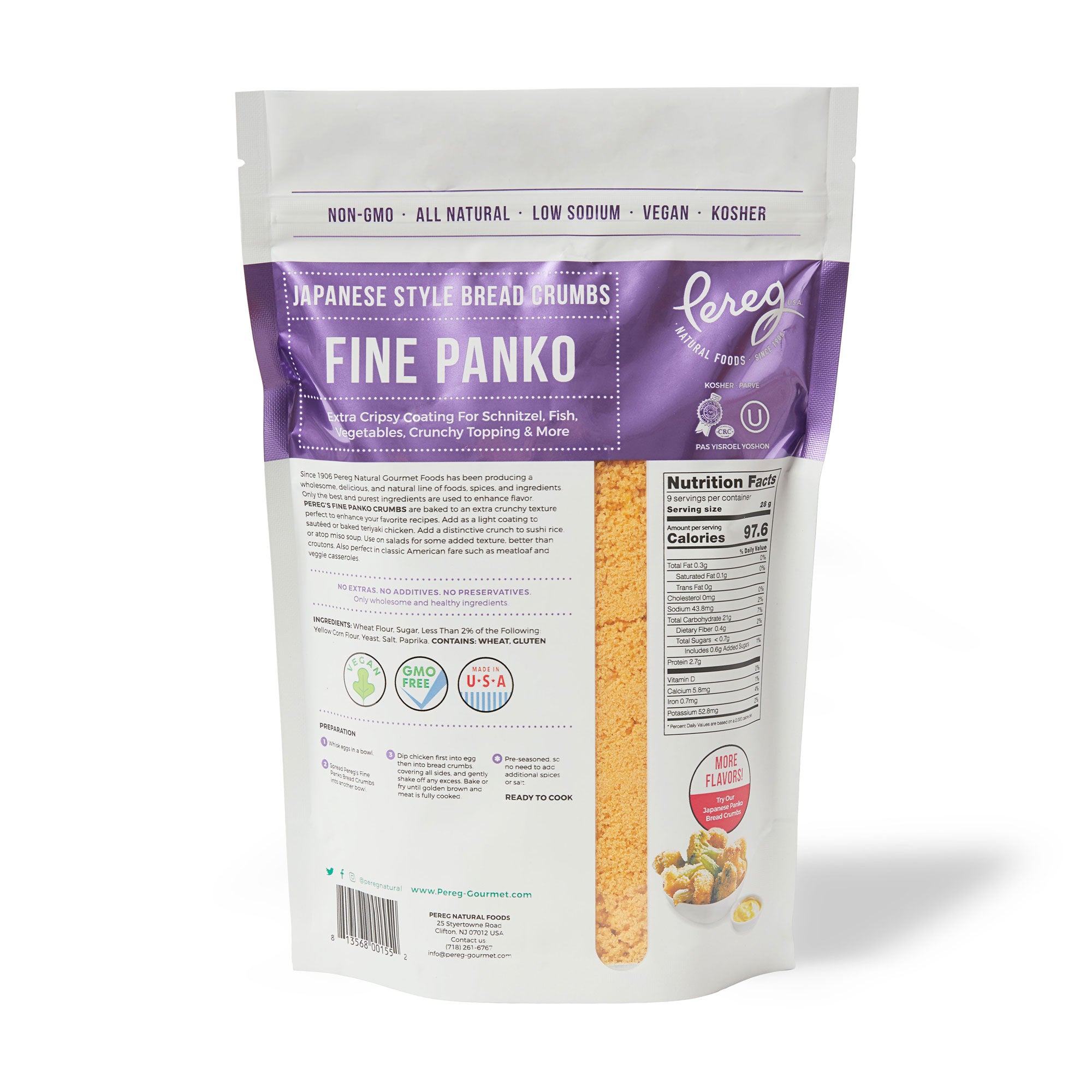 Bread Crumbs - Extra Fine Japanese Panko
Weight:
Description

Extra crispy panko breadcrumbs for schnitzel, fish, vegetables, crunchy topping, and more. 

Use these panko crumbs to create homemade karaage. 

Panko fine panko crumbs give a delectable crunch to your meal. A smaller texture than our coarse panko crumbs, when you want something with a lighter and still irresistible crunch. 

Great for baking, air-frying, pan-frying, or deep-frying! 

All Natural, Non-GMO, Vegan, Kosher Yoshon Pas Yisroel 

Ingredients

Wheat Flour, Sugar, Less Than 2% of the Following: Yellow Corn Flour, Yeast, Salt, Paprika. (Contains Wheat. May Contain Sesame Seeds)

Cooking Instructions

1) Whisk eggs in a bowl. 2) Spread Pereg Fine Panko Bread Crumbs into another bowl. 3) Dip chicken (or veggies) first into the egg then into bread crumbs, covering all sides. and gently shake off any excess. Bake or fry until golden brown & meat is fully cooked.

Shipping Rates

Domestic
Free Shipping on all orders of $49 or more! Orders up to $48.99 will be charged $9.95. For more information please visit our shipping page.

UPC: 8-1356800155-2
Great Crunch
We coated boneless/skinless chicken and air fried it. It was golden brown and crunchy. We added the same seasoning to the bread crumble that we coated the chicken in. This carried the same flavors throughout the chicken. It worked better than most seasoned coatings