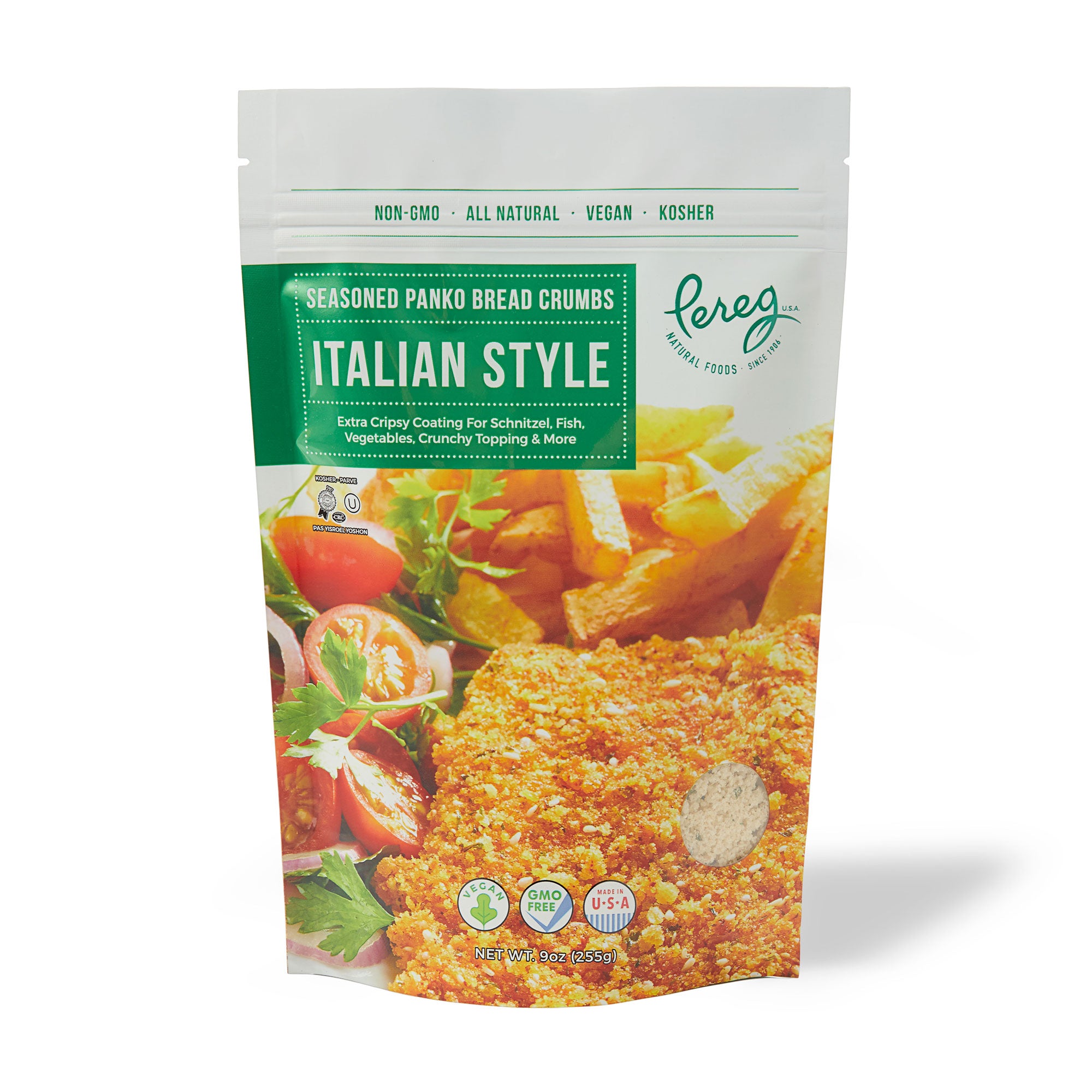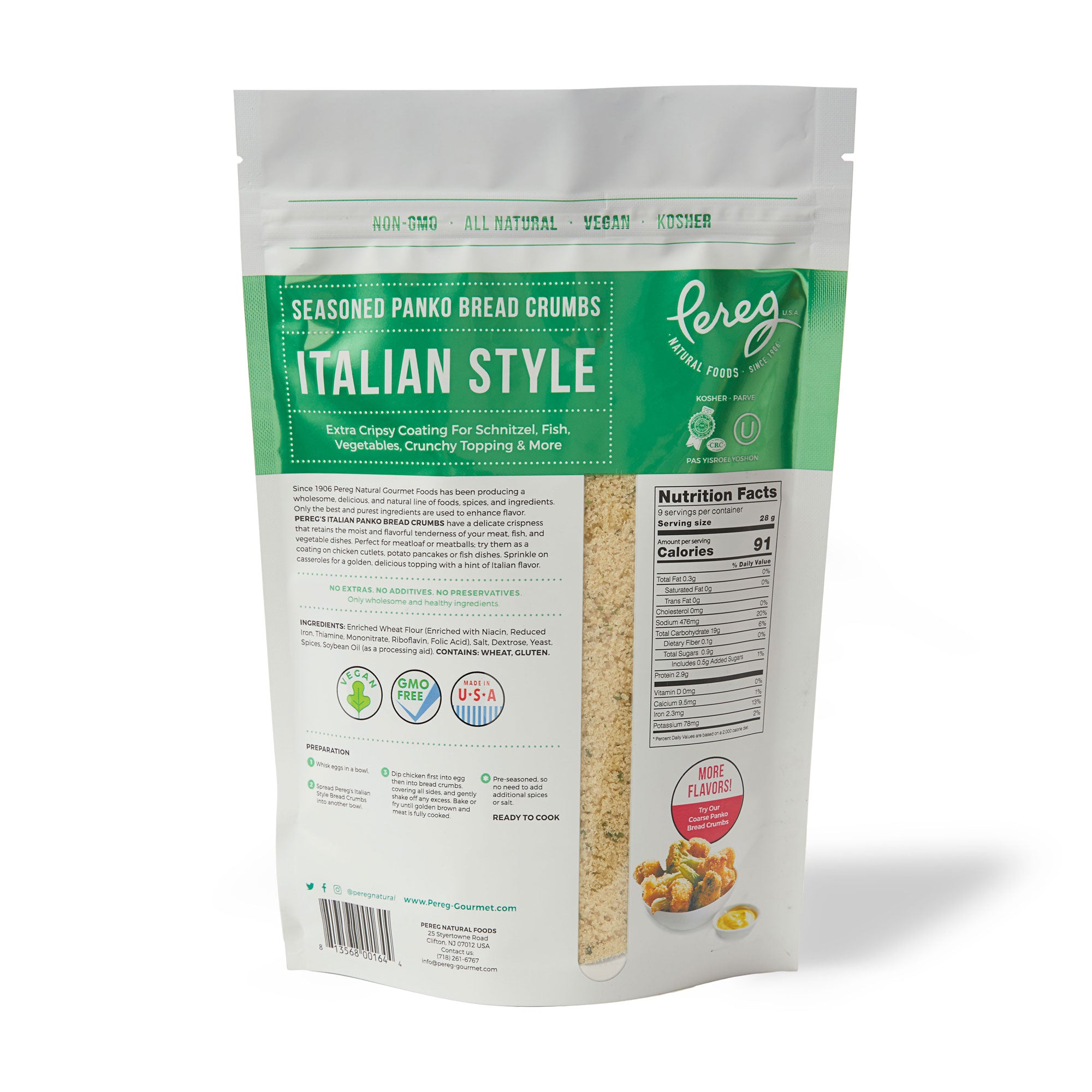 Bread Crumbs - Italian
Weight:
Description

Italian style panko bread crumbs bring the savory herby flavor to your schnitzel, parmesan, or casseroles. We saved you the trouble of mixing spices; we balanced garlic, onion, and parsley with additional spices; an easy shake & coat dinner.

Crispy panko bread crumbs offer an irresistible crunch to your food any way you like to cook it. Perfect for oven-roasting, air-frying, pan-frying, or deep-frying.

Coat some eggplant in these Italian panko crumbs and bake in your favorite tomato sauce. Sprinkle over some mozzarella, maybe some basil too, to bring it to the next level.

All Natural, Non-GMO, Vegan, Kosher Yoshon Pas Yisroel 


Ingredients

Enriched Wheat Flour (Enriched with Niacin, Reduced Iron, Thiamine, Mononitrate, Riboflavin, Folic Acid), Salt, Dextrose, Yeast, Dehydrated Parsley, Soybean Oil (as a processing aid), Spices, Garlic Powder, Onion Powder, & Paprika. (Contains Wheat. May Contain Sesame Seeds)

Cooking Instructions

Ready to cook
1) Whisk eggs in a bowl.
2) Spread Pereg Italian Panko Bread Crumbs into another shallow bowl.
3) Dip chicken (or whatever you're breading) into the egg, then into bread crumbs, covering all sides, and gently take off any excess. Bake or fry until golden brown and meat is fully cooked.

Pre-seasoned, so no need to add additional spices or salt.

Shipping Rates

Domestic
Free Shipping on all orders of $49 or more! Orders up to $48.99 will be charged $9.95. For more information please visit our shipping page.

UPC: 8-1356800164-4
Just Right
I use this product when I am making chicken tender rolls with Black Forest ham and provolone.
I use it inside the roll for extra flavor and outside to keep it both juicy and crispy. I also use it with many fish dishes including flounder , salmon and Dover sole. I was able to buy Pereg in the store when I lived in NJ. Now, living in FL, I am delighted to purchase it online. My pantry is never without Pereg panko.
Excellent breadcrumbs
Love these Italian Panko breadcrumbs. Very light, seasoned just right. And everything comes out extra crispy! I highly recommend.