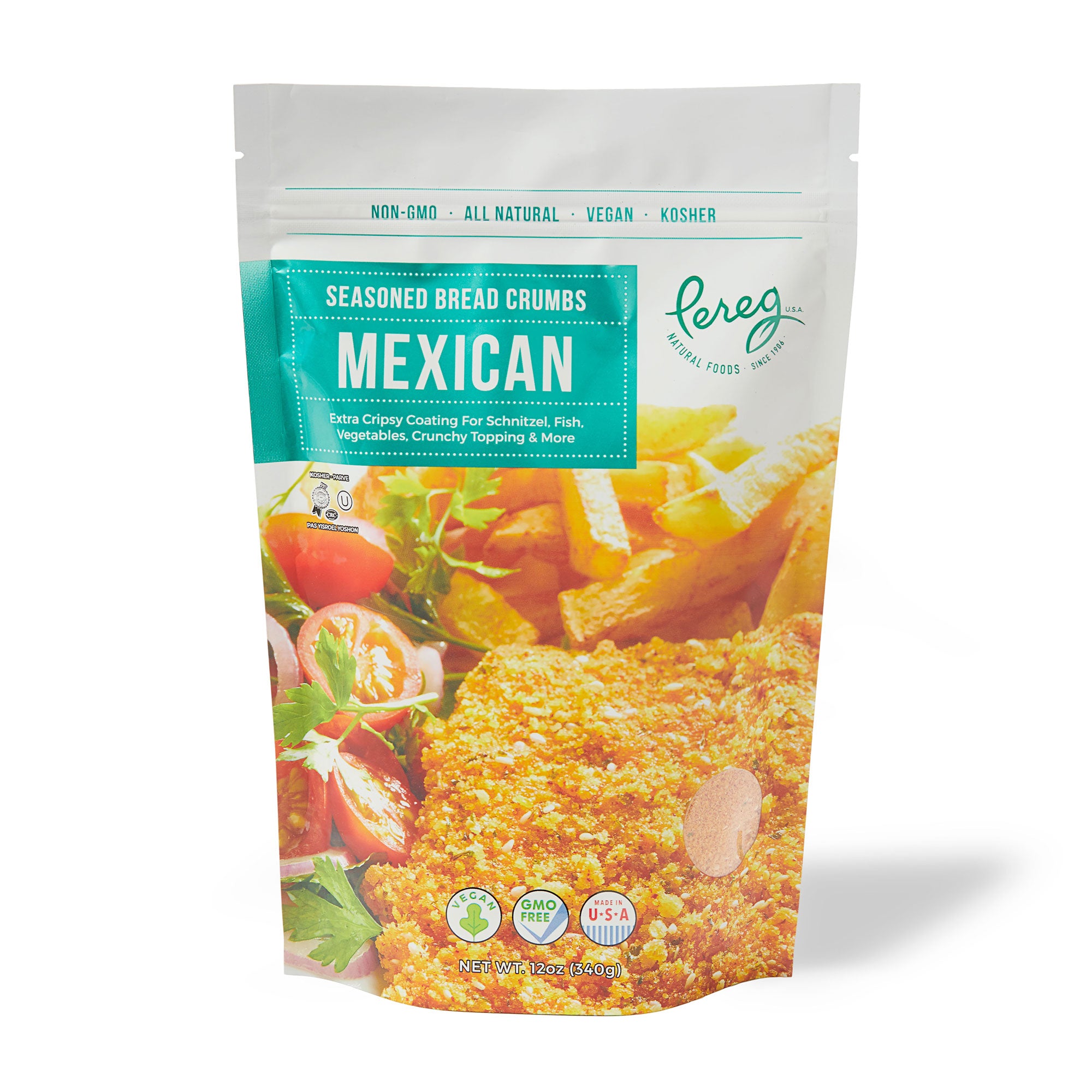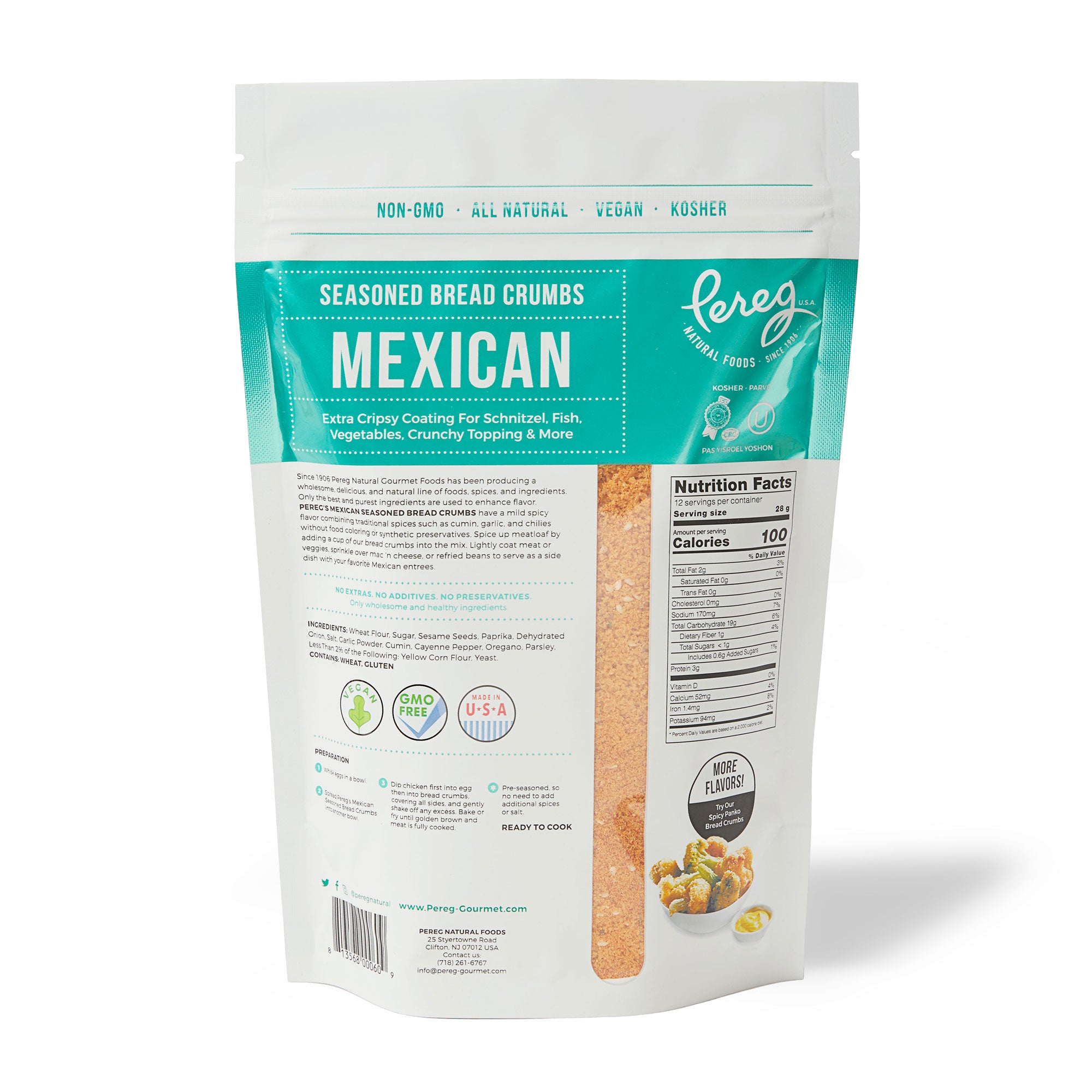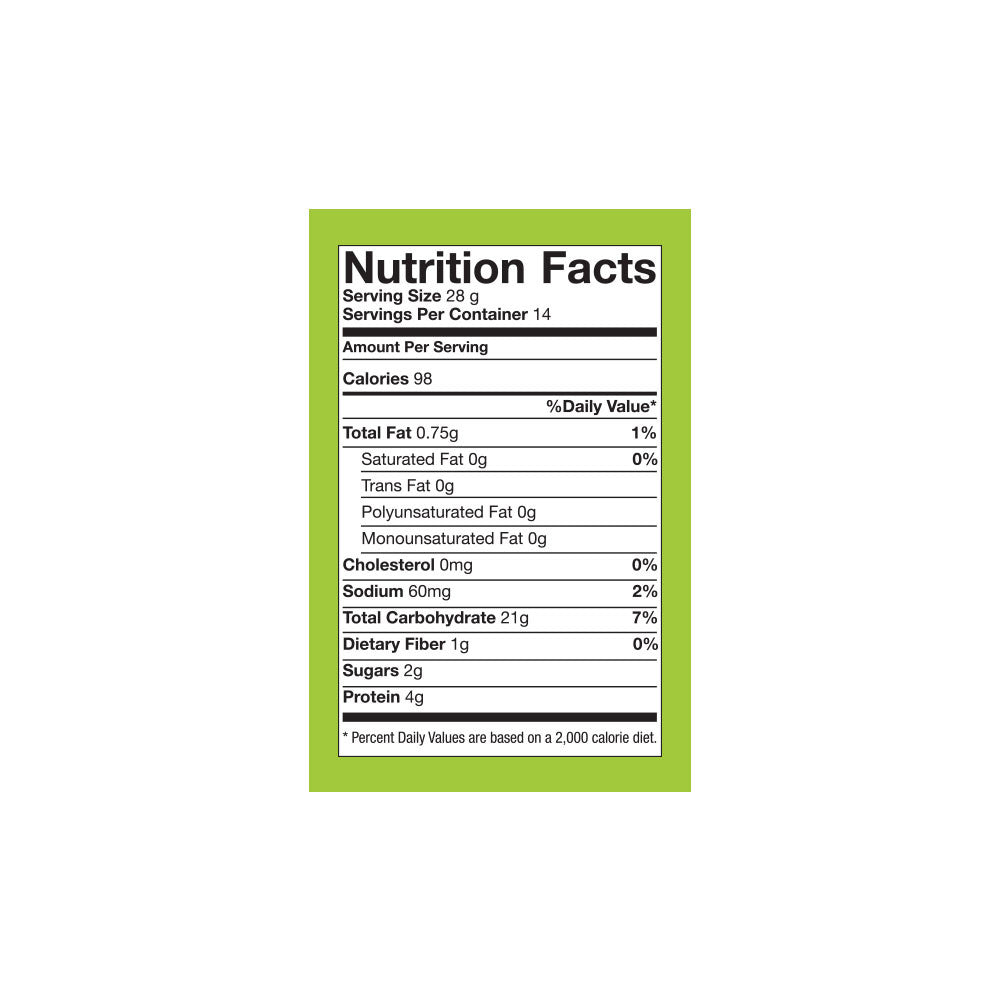 Bread Crumbs - Mexican
Weight:
Description

Seasoned crispy bread crumbs with a mild spicy kick. We blend a vibrant mix of seasonings. Perfect for coating meat, alternative meat, and vegetables.

Crispy golden bread crumbs offer an irresistible crunch to your food any way you like to cook it. Perfect for oven-roasting, air-frying, pan-frying, or deep-frying.

Coat some vegetables in these Mexican-style bread crumbs and bake for a crunchy & flavorful coating. Add to your meatloaf and sprinkle extra on top for a savory weeknight dinner. 

All Natural, Non-GMO, Vegan, Kosher Yoshon Pas Yisroel 

Ingredients

Wheat Flour, Sugar, Sesame Seeds, Paprika, Dehydrated Onion, Salt, Garlic Powder, Cumin, Cayenne Pepper, Oregano, Parsley, Less Than 2% of the Following: Yellow Corn Flour, Yeast (Contains Wheat and Sesame Seeds)

Cooking Instructions

Ready to cook
1) Whisk eggs in a bowl.
2) Spread Pereg Mexican Bread Crumbs into another shallow bowl.
3) Dip chicken (or whatever you're breading) into the egg, then into bread crumbs, covering all sides, and gently take off any excess. Bake or fry until golden brown and meat is fully cooked.

Pre-seasoned, so no need to add additional spices or salt.

Shipping Rates

Domestic
Free Shipping on all orders of $49 or more! Orders up to $48.99 will be charged $9.95. For more information please visit our shipping page.

UPC: 8-1356800060-9
Best bread crumbs
Delicious bread crumbs, very flavorful!