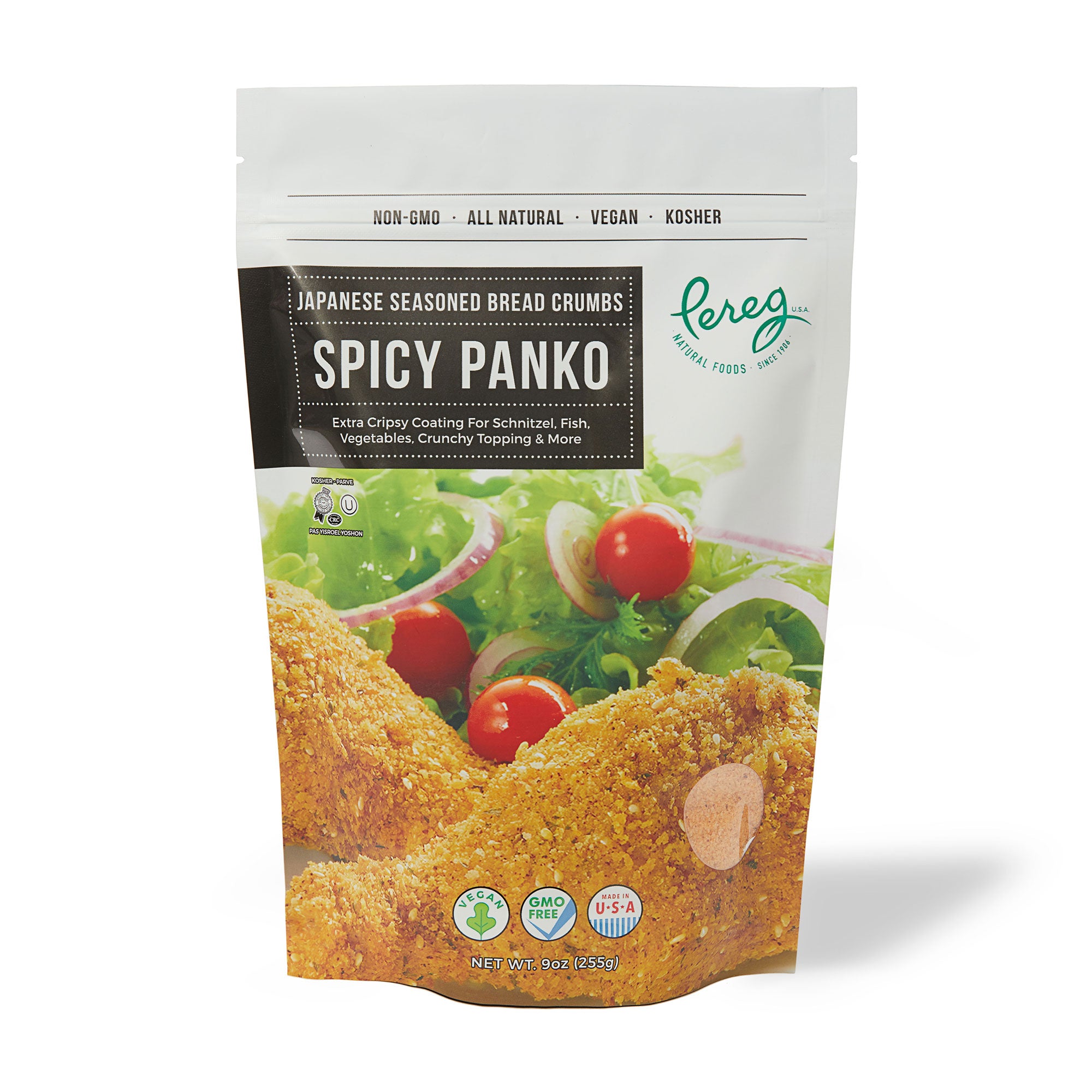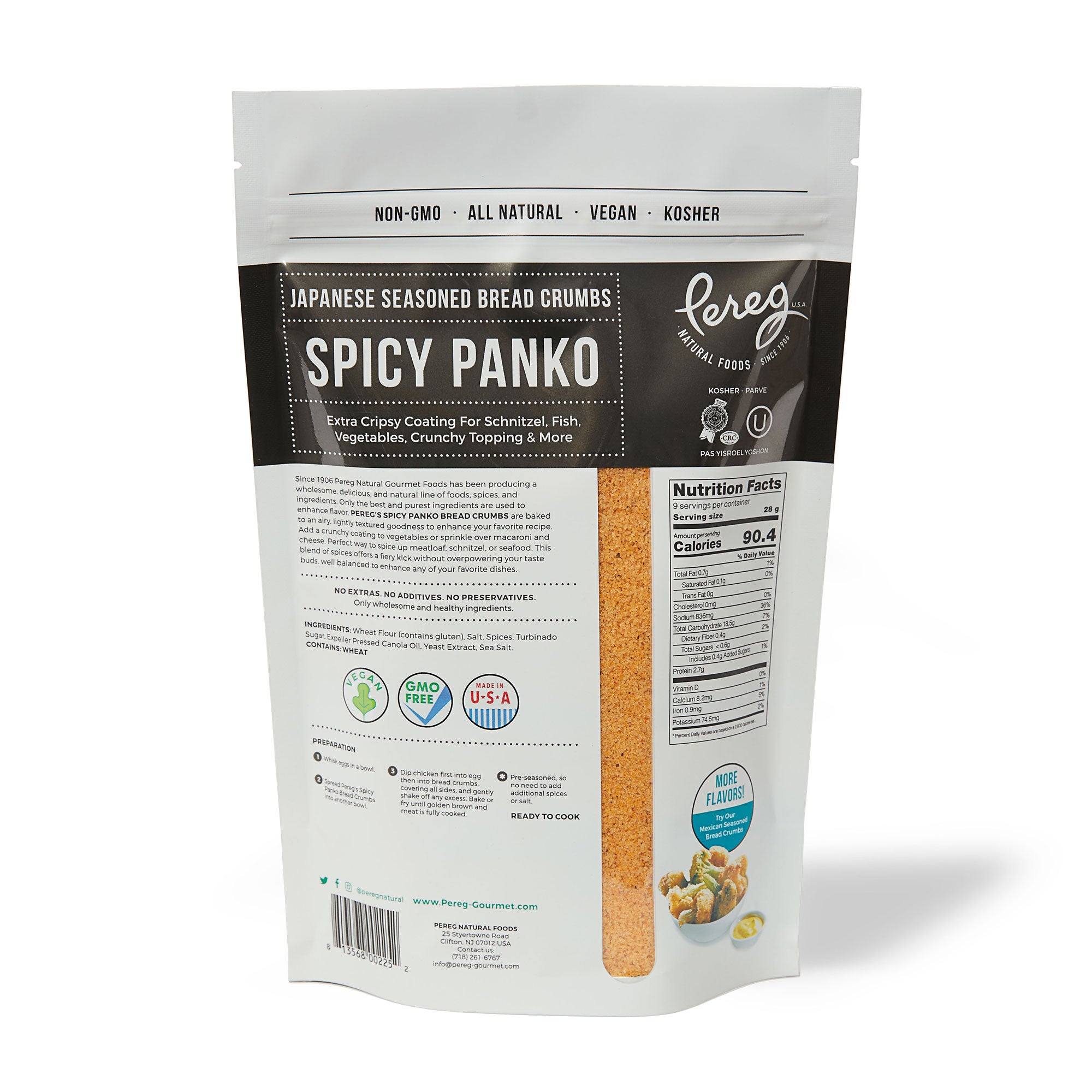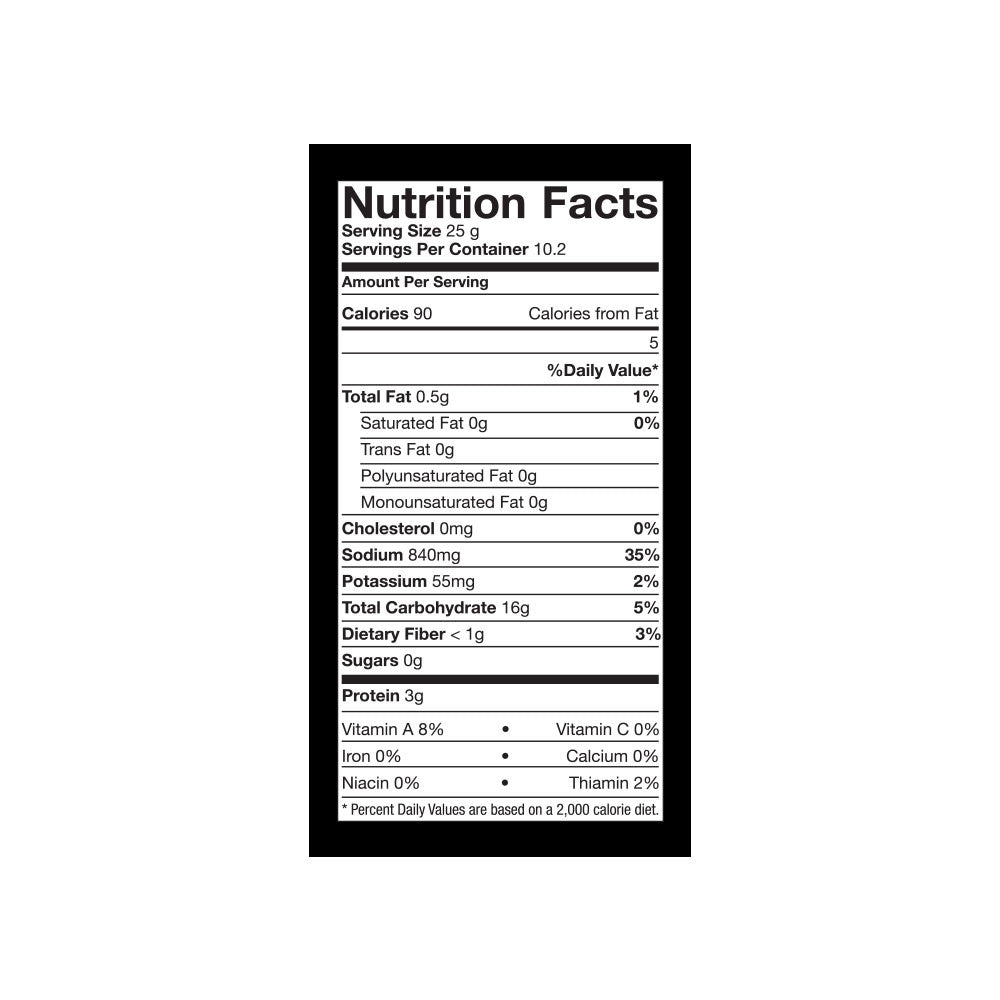 Bread Crumbs - Spicy Panko
Weight:
Description

The spicy heat of these panko bread crumbs quickly makes chicken tenders into a top requested dinner. We saved you the trouble of mixing spices; we balanced the heat with robust flavor without forcing you to rush for a glass of water.

Crispy panko bread crumbs offer an irresistible crunch to your food regardless of your favorite way to cook it. Perfect for oven-roasting, air-frying, pan-frying, or deep-frying.

Sprinkle these spicy panko crumbs over creamy mac n cheese; they form a crispy top crust that perfectly complements the gooey comfort food.

All Natural, Non-GMO, Vegan, Kosher Yoshon Pas Yisroel 


 

Ingredients

Wheat Flour, Salt, Spices, Turbinado Sugar, Expeller Pressed Canola Oil, Yeast Extract, Sea Salt. (Contains Wheat, Gluten. May Contain Sesame Seeds)

Cooking Instructions

Ready to cook
1) Whisk eggs in a bowl.
2) Spread Pereg Spicy Panko Bread Crumbs into another shallow bowl.
3) Dip chicken (or whatever you're breading) into the egg, then into bread crumbs, covering all sides, and gently take off any excess. Bake or fry until golden brown and meat is fully cooked.
Pre-seasoned, so no need to add additional spices or salt.

Shipping Rates

Domestic
Free Shipping on all orders of $49 or more! Orders up to $48.99 will be charged $9.95. For more information please visit our shipping page.

UPC: 8-1356800225-2
Spicy Panko so good
Spicy panko breadcrumbs are so flavorful. I buy them all the time.
Pereg Spicy Panko is the best there is.
No regular bread crumbs compares to Panko and no other Panko brand comes close to Pereg Spicy Panko! It is great on fish, chicken, pork chops, and in meatloaf and hamburgers.
Spicy Panko is a must in everyone's pantry
I substitute spicy panko for any recipe that calls for bread crumbs. It brings a great kick and a wonderful texture to everything!!! I use it all the time. It is great
Best breadcrumbs u can buy
The spicy blend gives shnitzel that perfect amount of kick! We won't use anything else ever!
Best panko crumbs
My family is obsessed with the spicy panko crumbs. Wish I could find locally