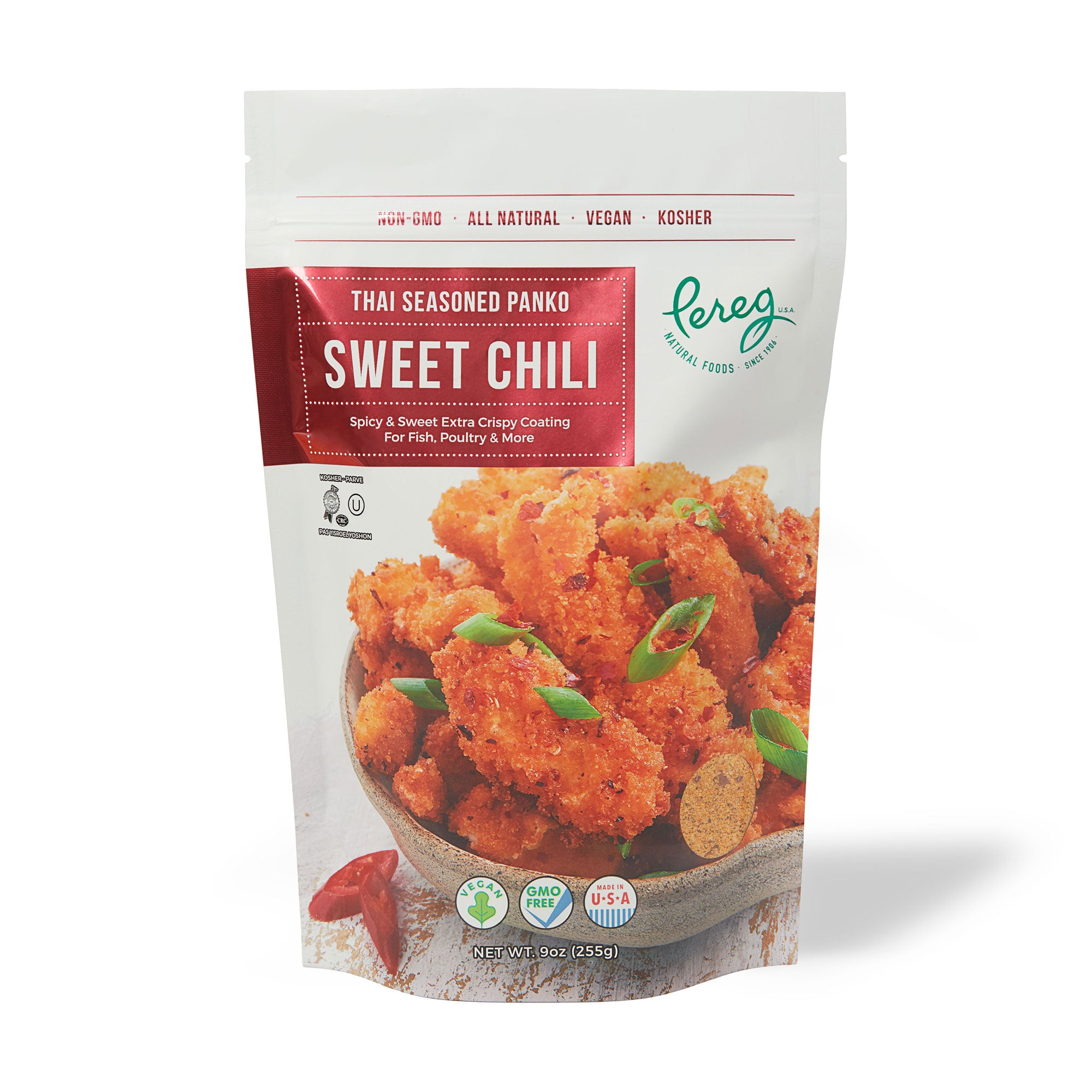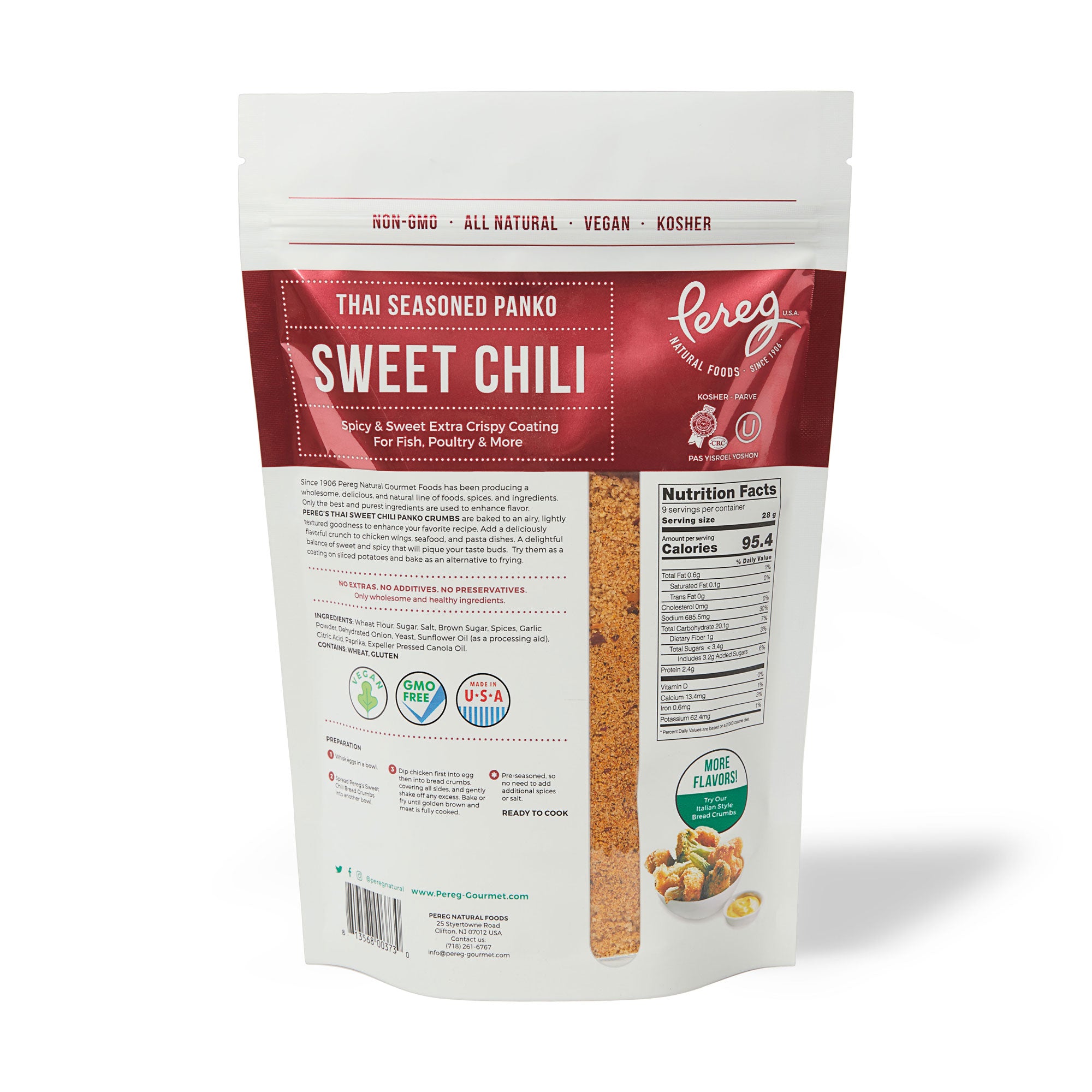 Bread Crumbs - Sweet Chili
Weight:
Description

Seasoned extra crispy panko style breadcrumbs

All Natural, Non-GMO, Vegan, Kosher Yoshon Pas Yisroel 

Ingredients

Wheat Flour, Sugar, Salt, Brown Sugar, Spices, Garlic Powder, Dehydrated Onion, Yeast, Sunflower Oil (as a processing aid), Citric Acid, Paprika, Expeller Pressed Canola Oil. (Contains Wheat. May Contain Sesame Seeds)

Cooking Instructions

Ready to cook
1) Whisk eggs in a bowl.
2) Spread Pereg Sweet Chili Panko Bread Crumbs into another shallow bowl.
3) Dip chicken (or whatever you're breading) into the egg, then into bread crumbs, covering all sides, and gently take off any excess. Bake or fry until golden brown and meat is fully cooked.

Pre-seasoned, so no need to add additional spices or salt.

Shipping Rates

Domestic
Free Shipping on all orders of $49 or more! Orders up to $48.99 will be charged $9.95. For more information please visit our shipping page.

UPC: 8-1356800373-0
Amazingly delicious product
I could just eat it right out the bag!
This product took my Mac and cheese to another level! Crispy texture with an amazing taste!