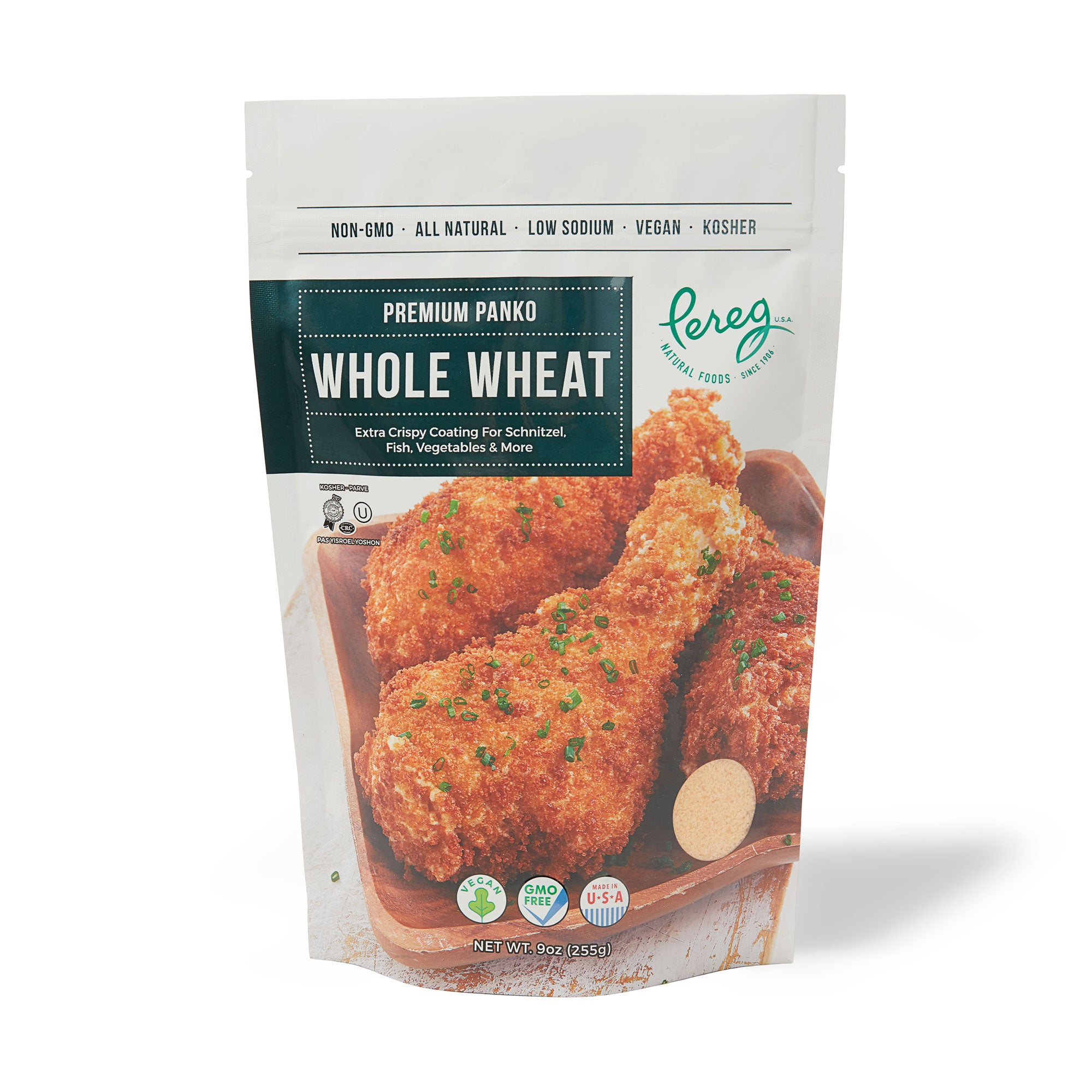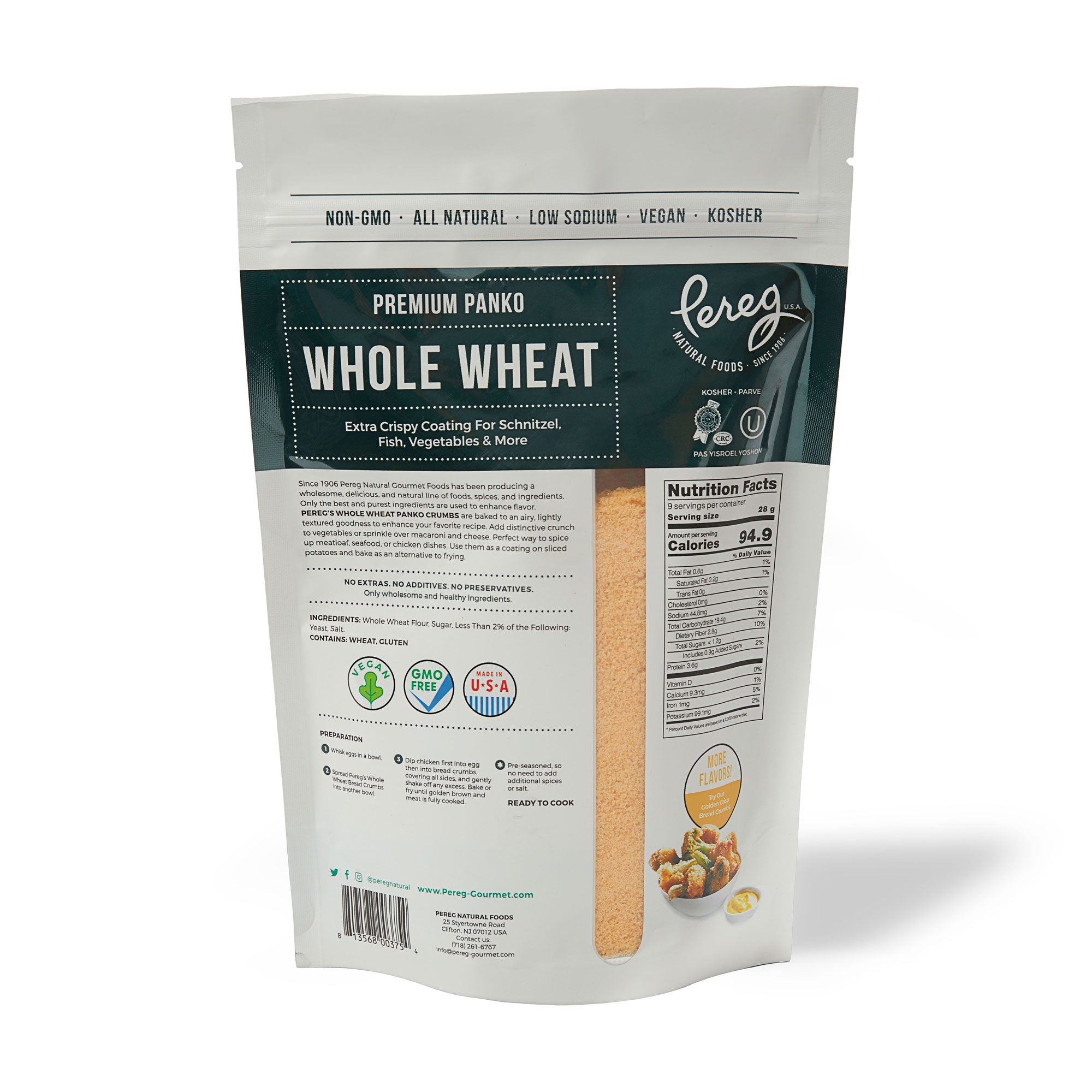 Bread Crumbs - Whole Wheat
Weight:
Description

Extra crispy panko style breadcrumbs made with whole wheat. 

Crispy panko bread crumbs offer an irresistible crunch to your food any way you like to cook it. Perfect for oven-roasting, air-frying, pan-frying, or deep-frying.

Coat some chicken in these whole wheat panko crumbs and add a dash of your favorite Pereg spice blend for an extra boost of flavor. Try chopping some zucchini into sticks and cover in these crumbs for some wholesome homemade veggie fries.


All Natural, Non-GMO, Vegan, Kosher Yoshon Pas Yisroel 

Ingredients

Whole Wheat Flour, Sugar, Less Than 2% of the Following: Yeast, Salt. (Contains Wheat. May Contain Sesame Seeds)

Cooking Instructions

Ready to cook
1) Whisk eggs in a bowl.
2) Spread Pereg Whole Wheat Panko Bread Crumbs into another shallow bowl.
3) Dip chicken (or whatever you're breading) into the egg, then into bread crumbs, covering all sides, and gently take off any excess. Bake or fry until golden brown and meat is fully cooked.

Shipping Rates

Domestic
Free Shipping on all orders of $49 or more! Orders up to $48.99 will be charged $9.95. For more information please visit our shipping page.

UPC: 8-1356800375-4
Whole wheat breadcrumbs
The cutlets come out with an extra crispy coating using these bread crumbs.
Absolutely the best
It's hard to make a big deal about bread crumbs....but it REALLY does make a difference. We use various Pereg flavors on fish and won't use anything else. Our favorites are Italian and Whole Wheat. My problem is they are difficult to find in the stores and I need to buy them online. I'd prefer to support our local grocers. I do agree that your shipping costs are too high........