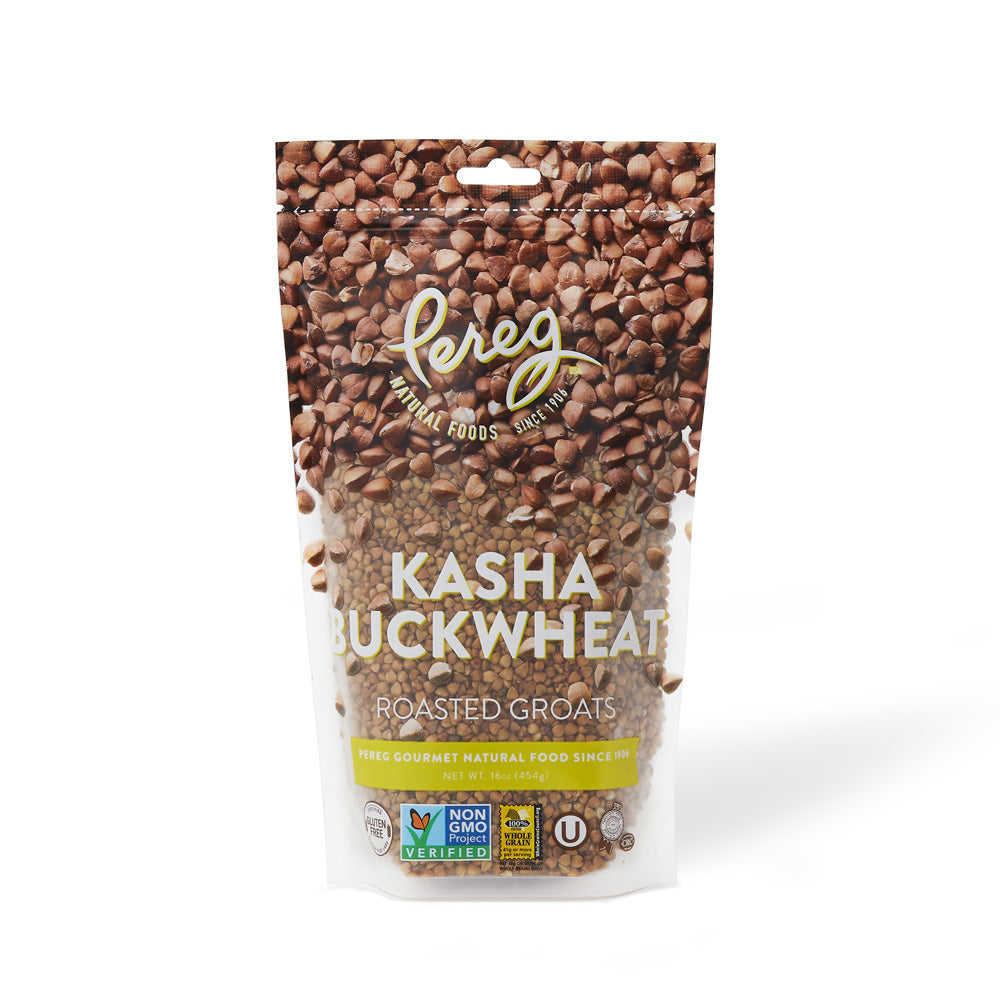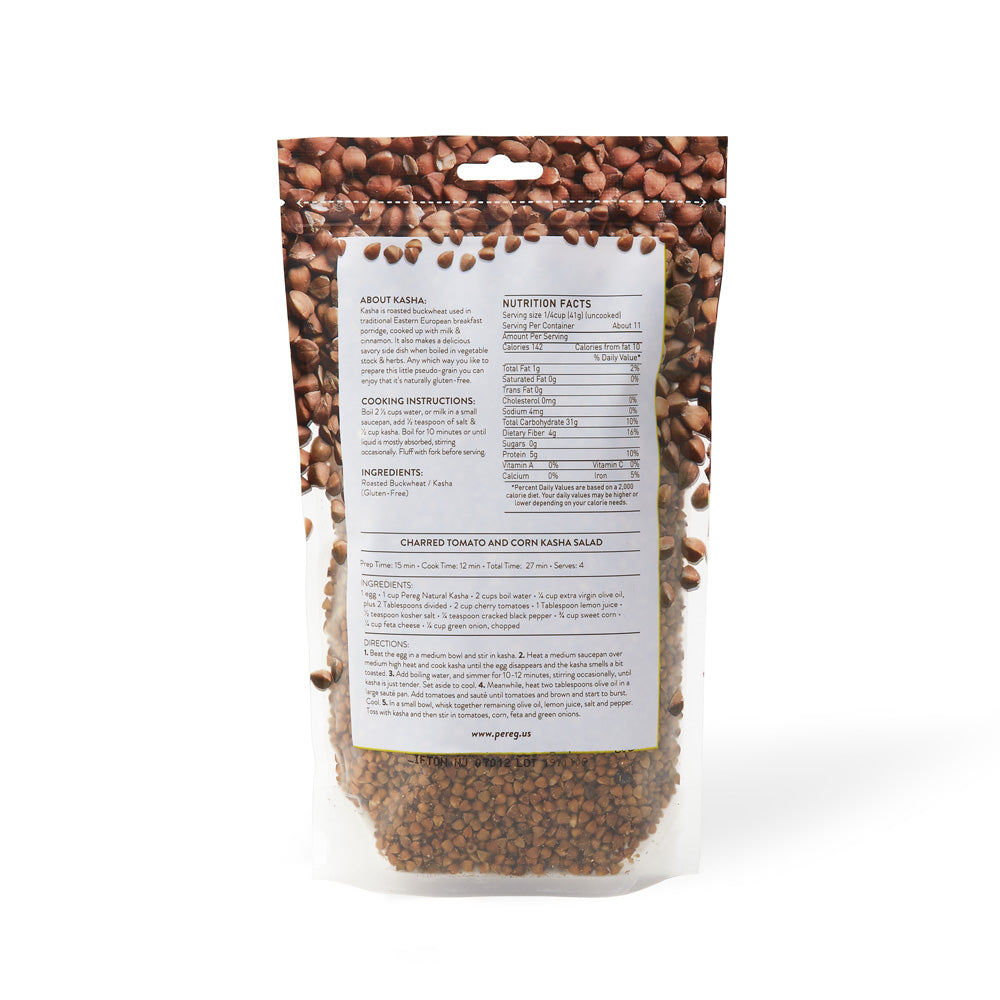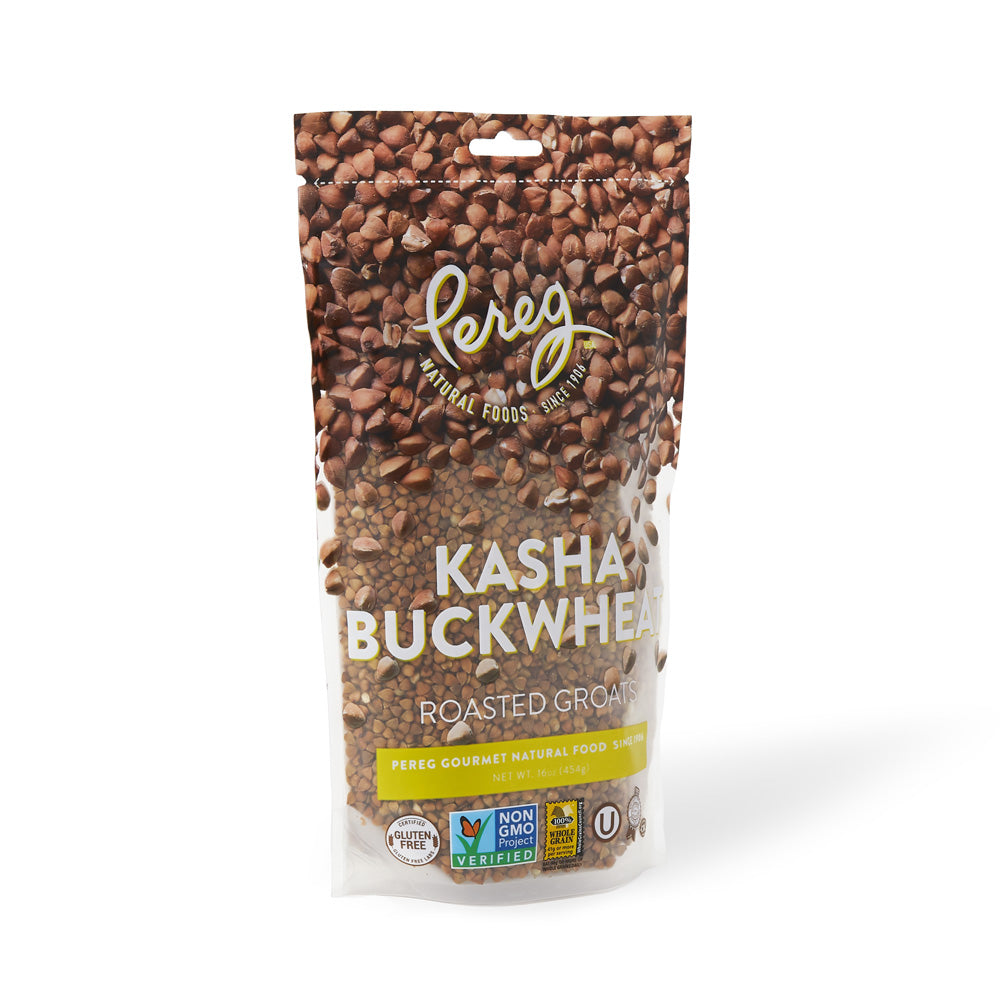 Buckwheat
Weight:
Description

What is kasha? It's roasted whole buckwheat.

Enjoy this naturally gluten-free groat (its name is deceiving, buckwheat is not a wheat grain) as a side dish or breakfast porridge. Buckwheat is enjoyed in many cuisines — savored for its bold, nutty, earthy flavor.

This pseudocereal* makes a delicious alternative to stone-ground oats. Boil a half cup of kasha in 2.5 cups of milk for a delicious alternative to stone-ground oats. For a flavorful breakfast, stir in some Hawaij for Coffee and top off with sliced strawberries, maybe a drizzle of maple syrup if you're feeling decadent.
Is there a more classic side dish than kasha varnishkes? Buckwheat and bowtie pasta, a pairing for the ages!

*botanically speaking, a seed but enjoyed like a grain

 

Ingredients

Roasted Buckwheat Groats (Gluten Free)

Cooking Instructions

Boil 2 1/2 cups water, or milk in a small saucepan, add 1/2 teaspoon of salt & 1/2 cup kasha. Boil for 10 minutes or until liquid is mostly absorbed, stirring occasionally. Fluff with fork before serving

Shipping Rates

Domestic
Free Shipping on all orders of $49 or more! Orders up to $48.99 will be charged $9.95. For more information please visit our shipping page.

UPC: 813568002580
Tastes like home
My favorite grain! Perfect for a healthy breakfast with eggs, or more filling dishes with meat and onion.
As they say in Ukraine "You can't spoil buckwheat with too much butter", so be generous!