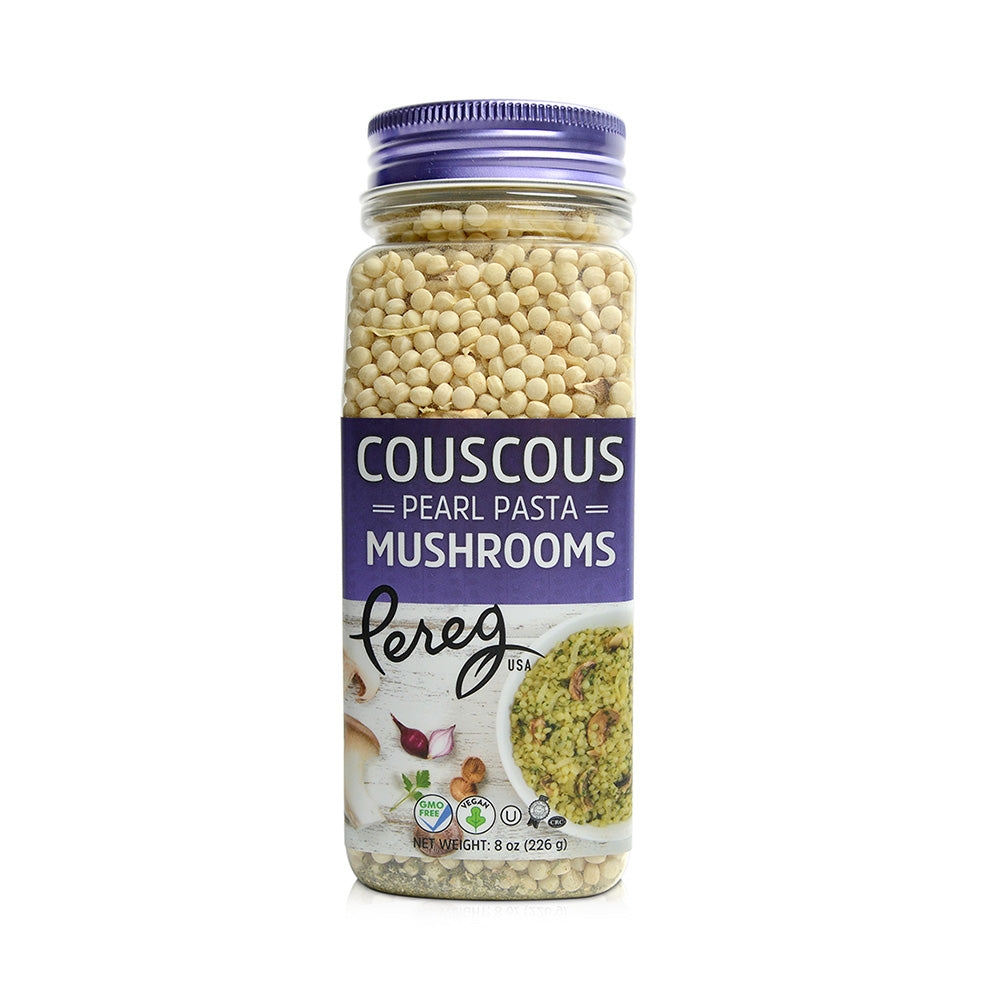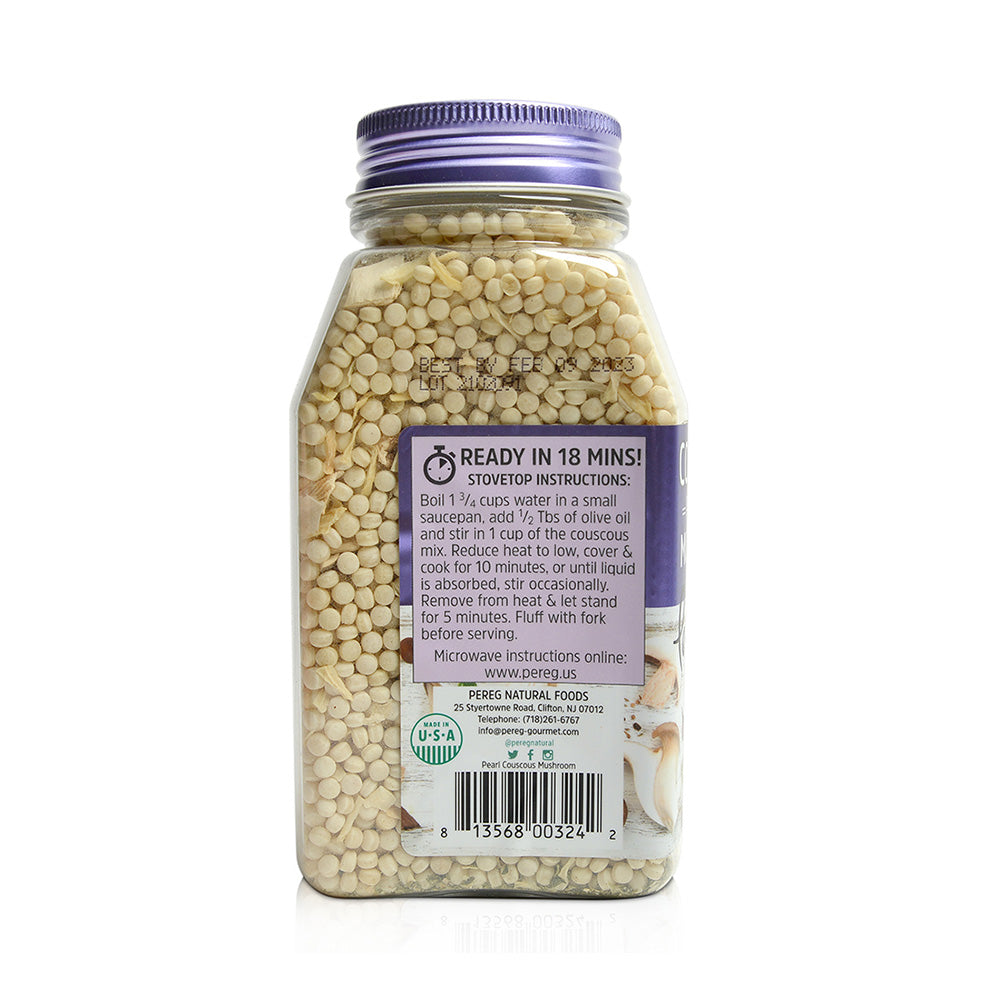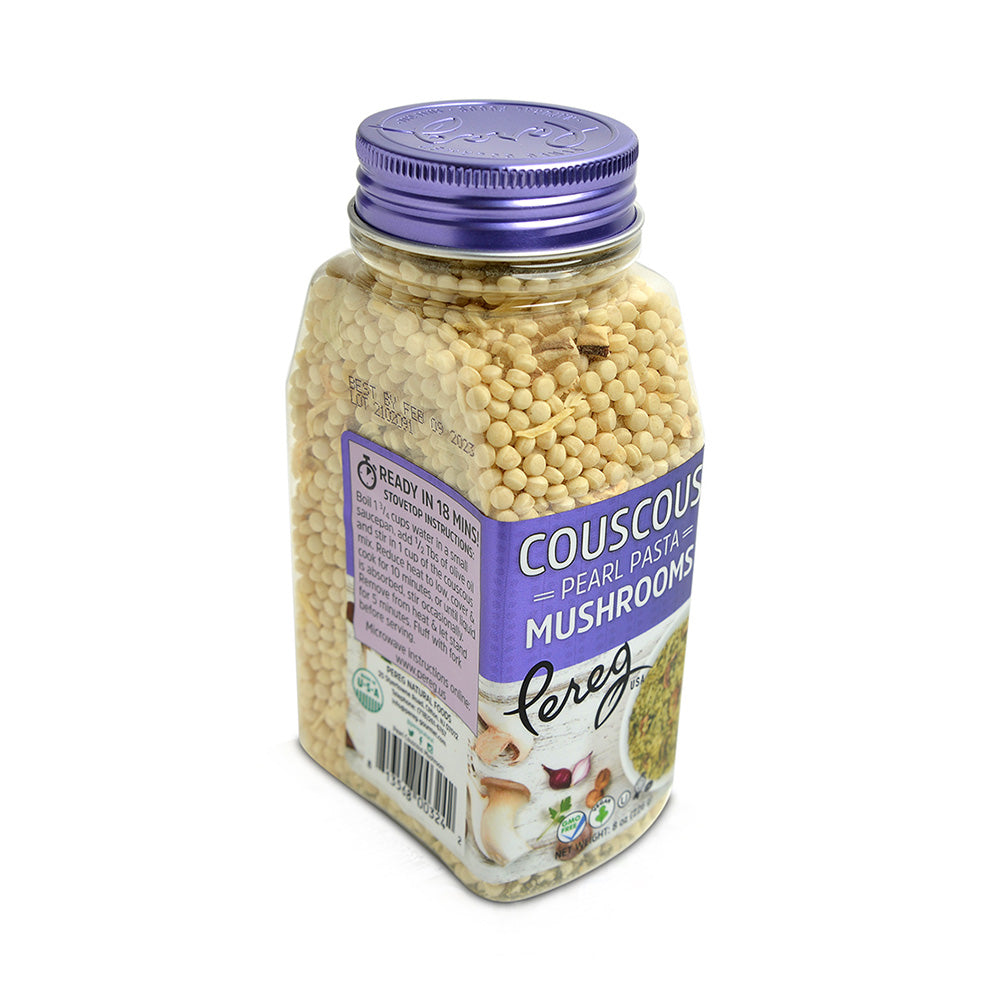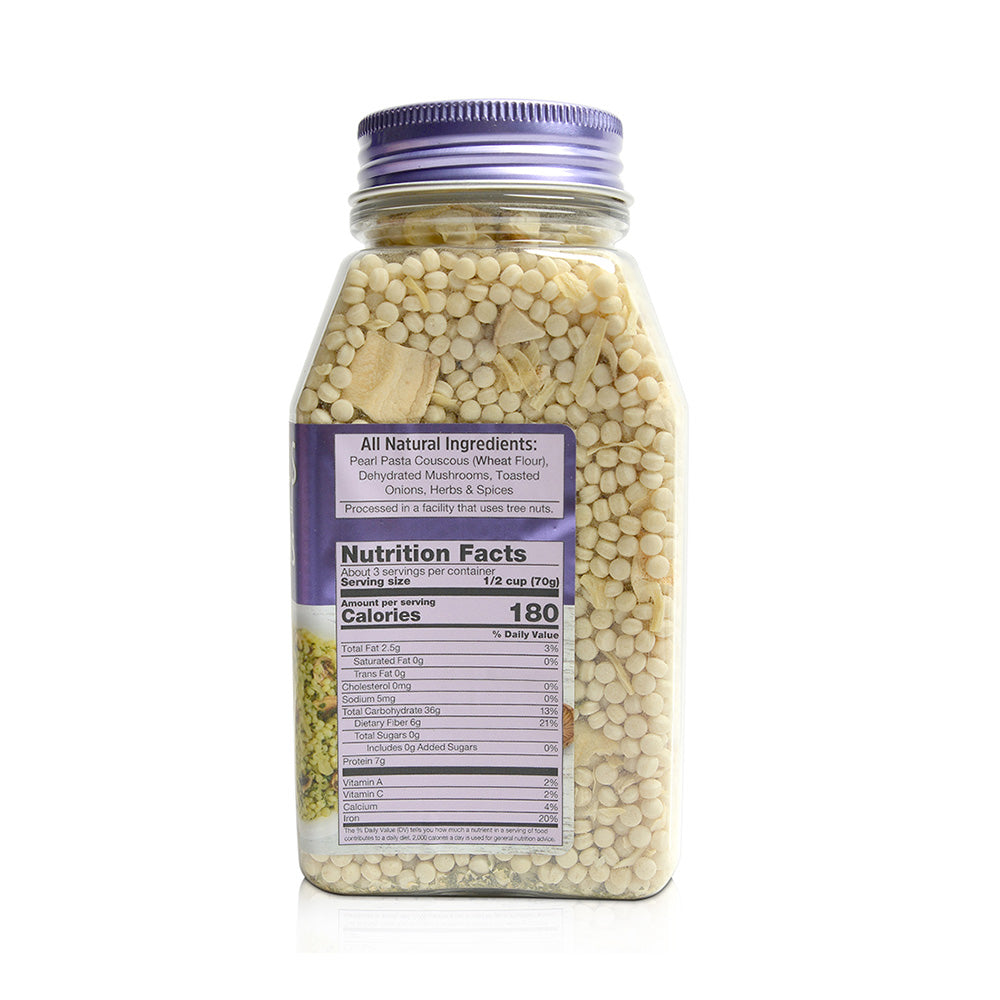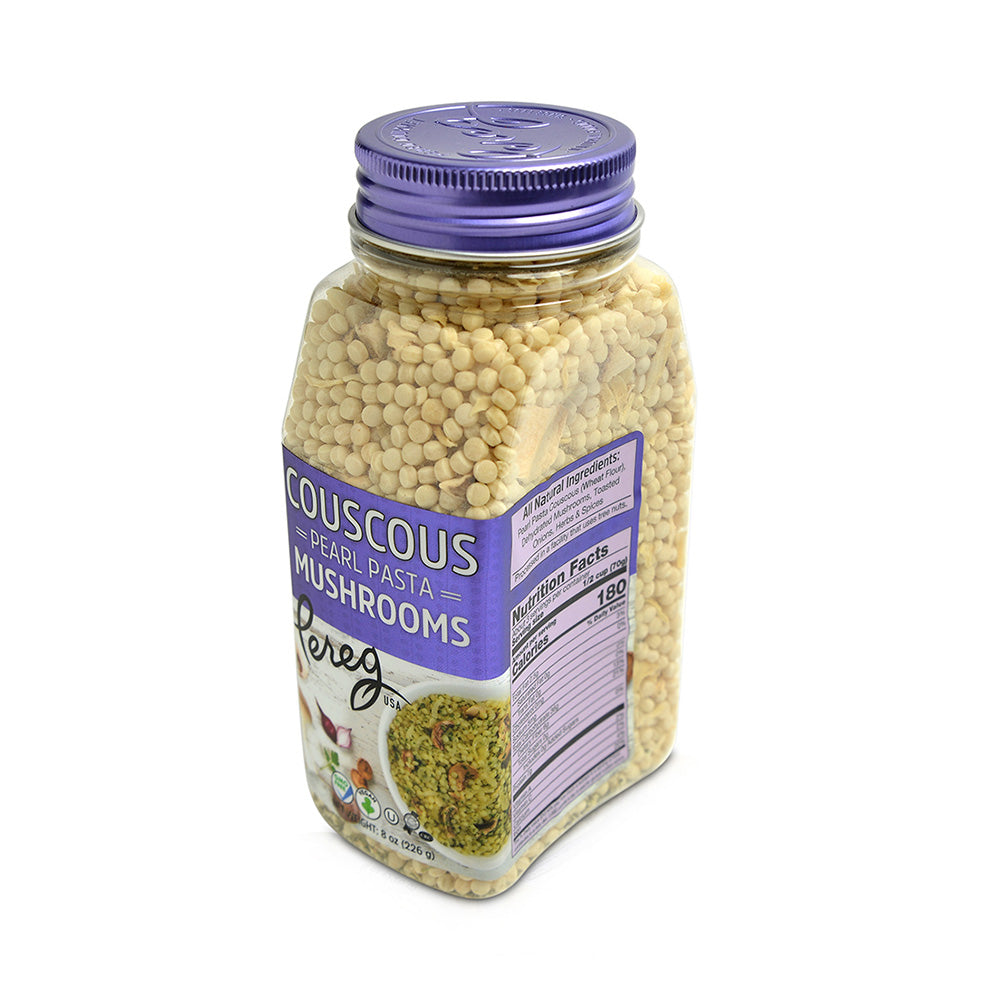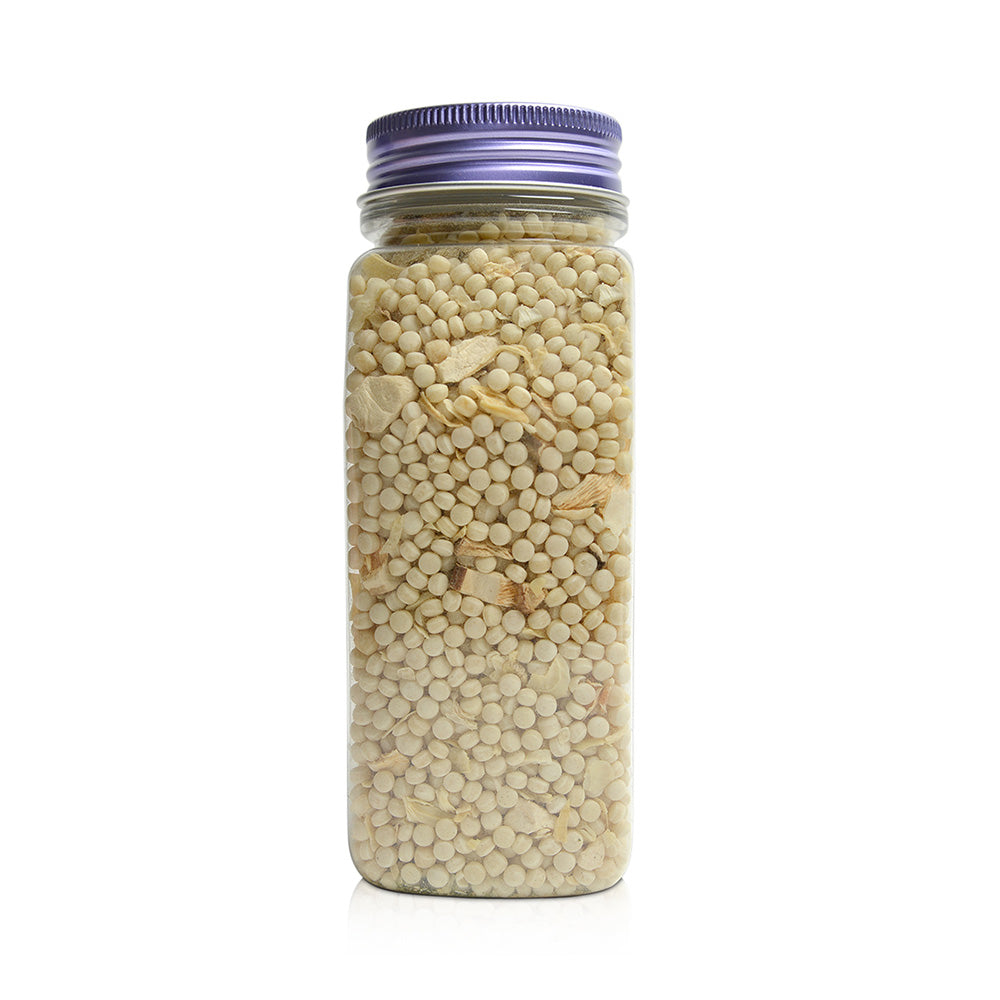 Couscous - Mushrooms Canister
Weight:
Description

Pre-Seasoned blend of couscous, dried vegetables, & spices. Quick & healthy side-dish, just add water & boil.

Non-GMO, Vegan, Kosher

Contains 3 servings per package (serving size: 1/2 cup dry mix)

Ingredients

Pearl Pasta Couscous (Wheat Flour), Dehydrated Mushrooms, Toasted Onions, Herbs, Spices <>

Cooking Instructions

Stovetop: Boil 1 3/4 cups water in a small saucepan, add 1/2 Tbs of olive oil, and stir in 1 cup of the couscous mix. Reduce heat to low, cover & cook for 10 minutes, or until liquid is absorbed, stir occasionally. Remove from heat & let stand for 5 minutes. Fluff with fork before serving. Microwave: Boil 1 3/4 cups of water in a microwave-safe container. Place1 cup couscous mix in a medium-size, heat-safe bowl with 1/2 tsp olive oil. Add the boiling water to the couscous, stir and cover. Microwave for 3 minutes. Let stand for 5 minutes. Fluff with a fork before serving.

Shipping Rates

Domestic
Free Shipping on all orders of $49 or more! Orders up to $48.99 will be charged $9.95. For more information please visit our shipping page.

UPC: 813568003242
Couscous - Mushroom combo
The Couscous Mushroom combination is absolutely delicious!