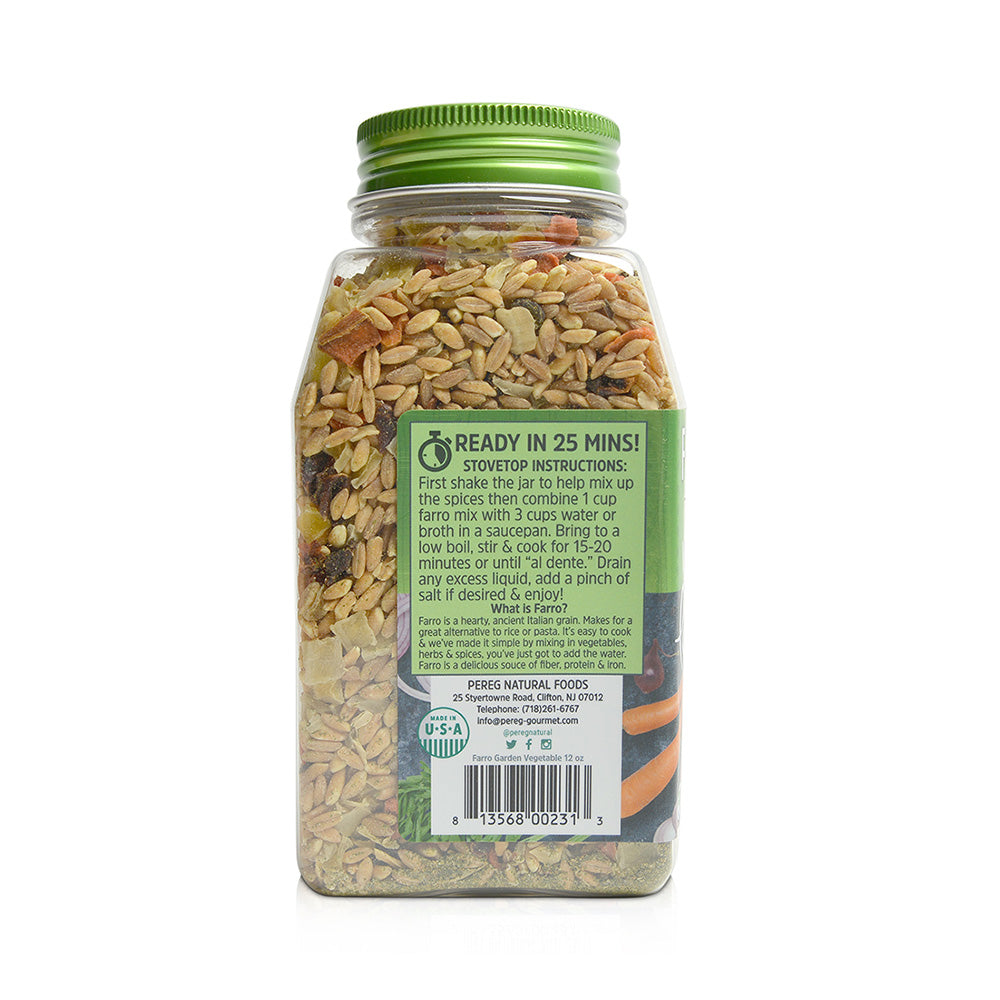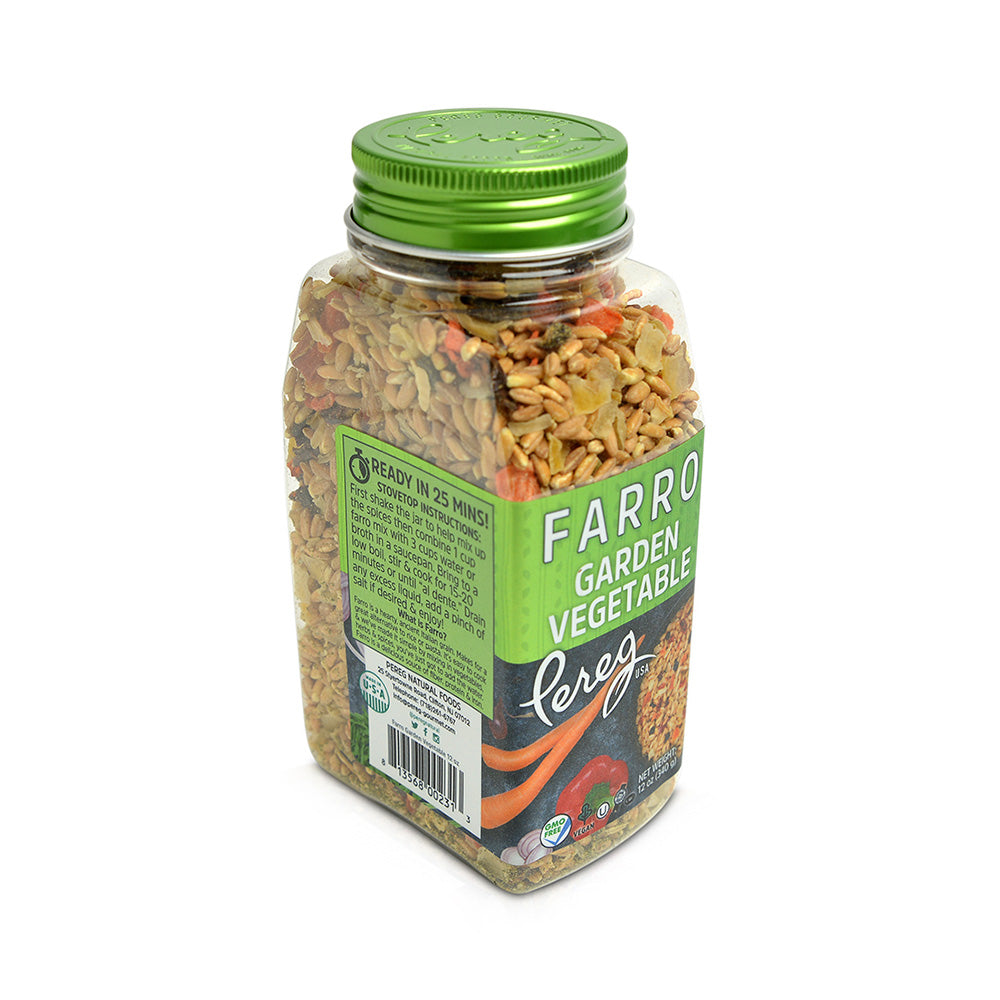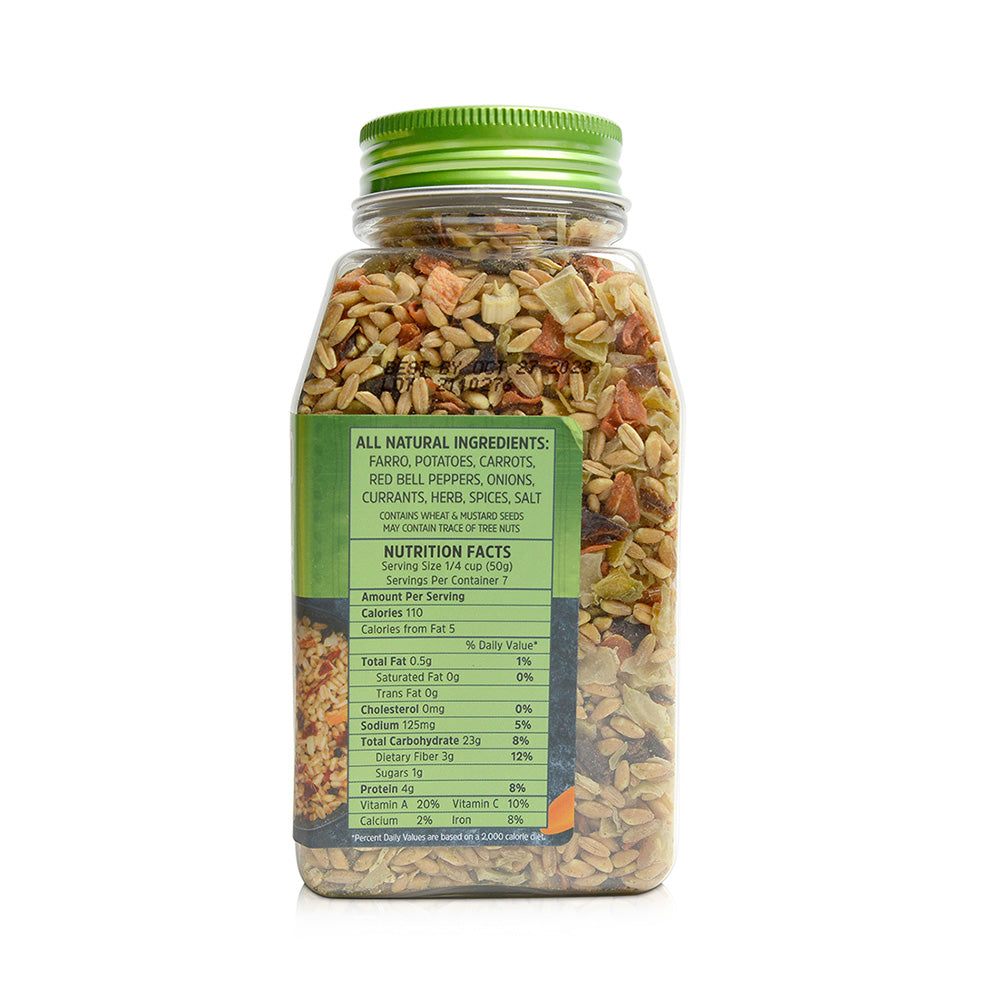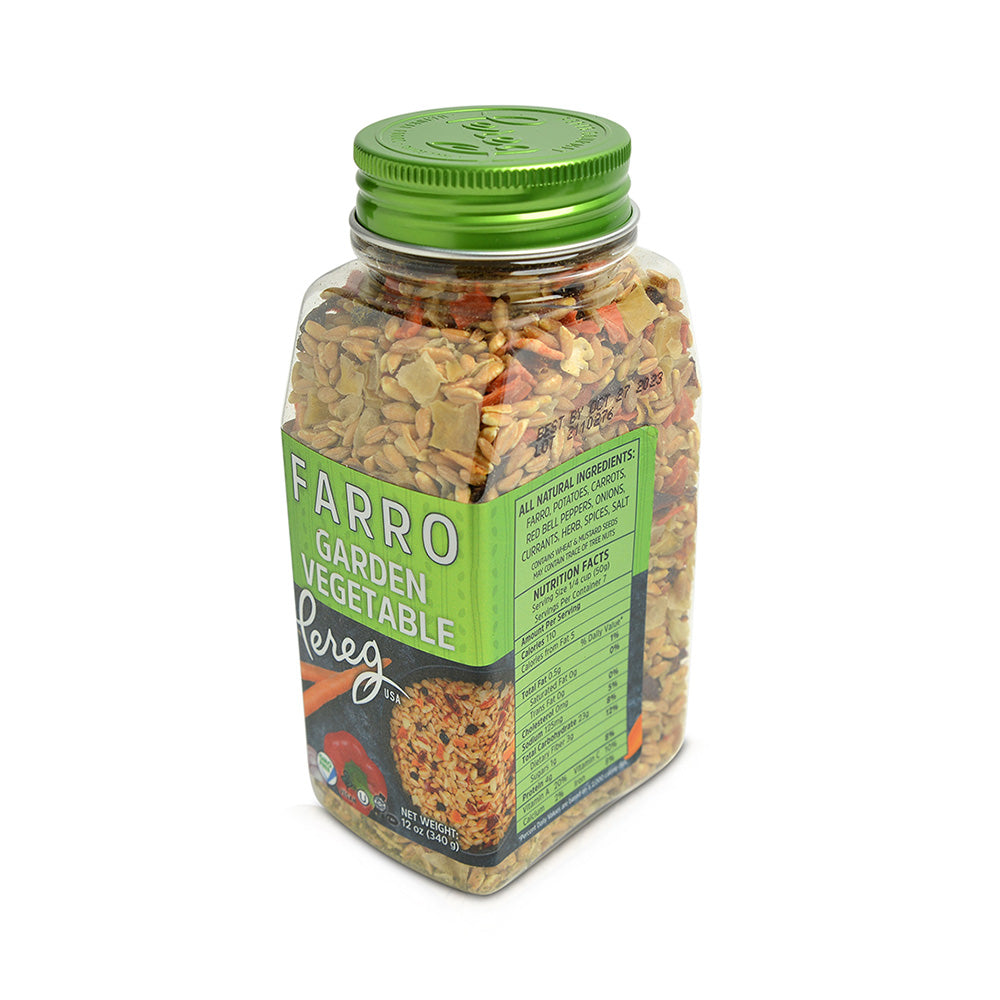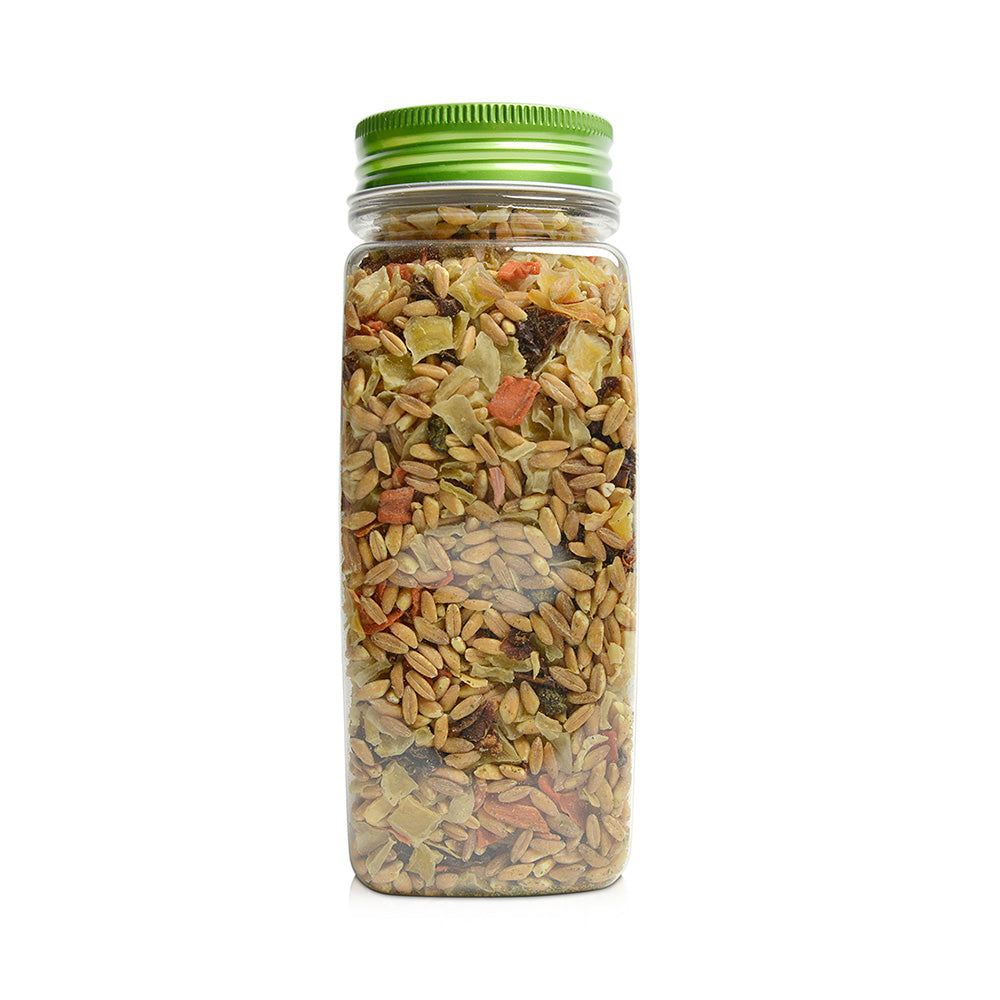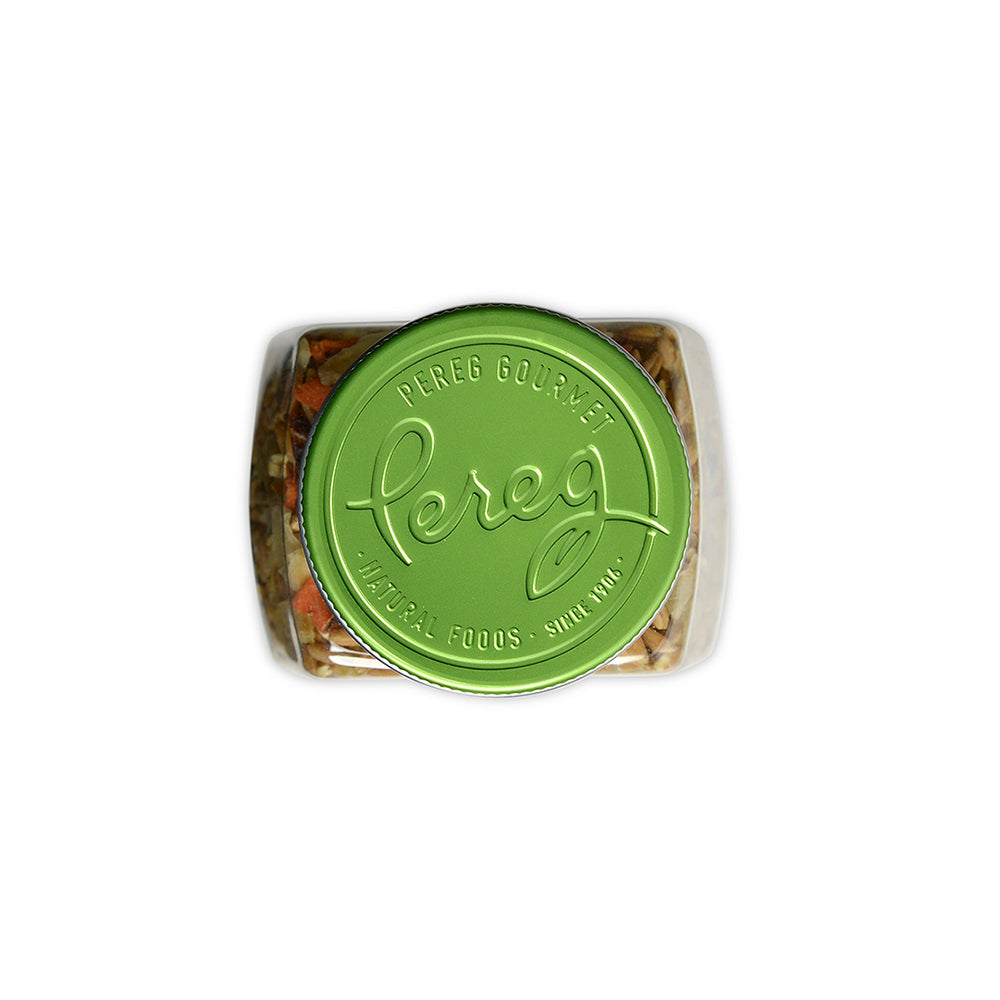 Farro - Garden Vegetable
Weight:
Description

Pre-Seasoned blend of pearled farro, dried vegetables, & spices. Quick & healthy side-dish, just add water & boil.

Ingredients

Farro, Potatoes, Carrots, Red Bell Peppers, Onions, Currants, Spices, Salt, Herbs <>

Shipping Rates

Domestic
Free Shipping on all orders of $49 or more! Orders up to $48.99 will be charged $9.95. For more information please visit our shipping page.

UPC: 8-1356800231-3
The perfect combination of spices
Honestly, I had never even heard of Farro before I saw it sold by Pereg. I bought it at a supermarket and I am ever so glad that I did. It's easy to make and seasoned well so I don't have to do much other than prepare any meats or veggies to go with the Farro. Honestly, I wouldn't even know where to begin with Farro seasonings so Pereg made it super easy to enjoy this new grain and take out all of the guess work. I highly recommend.