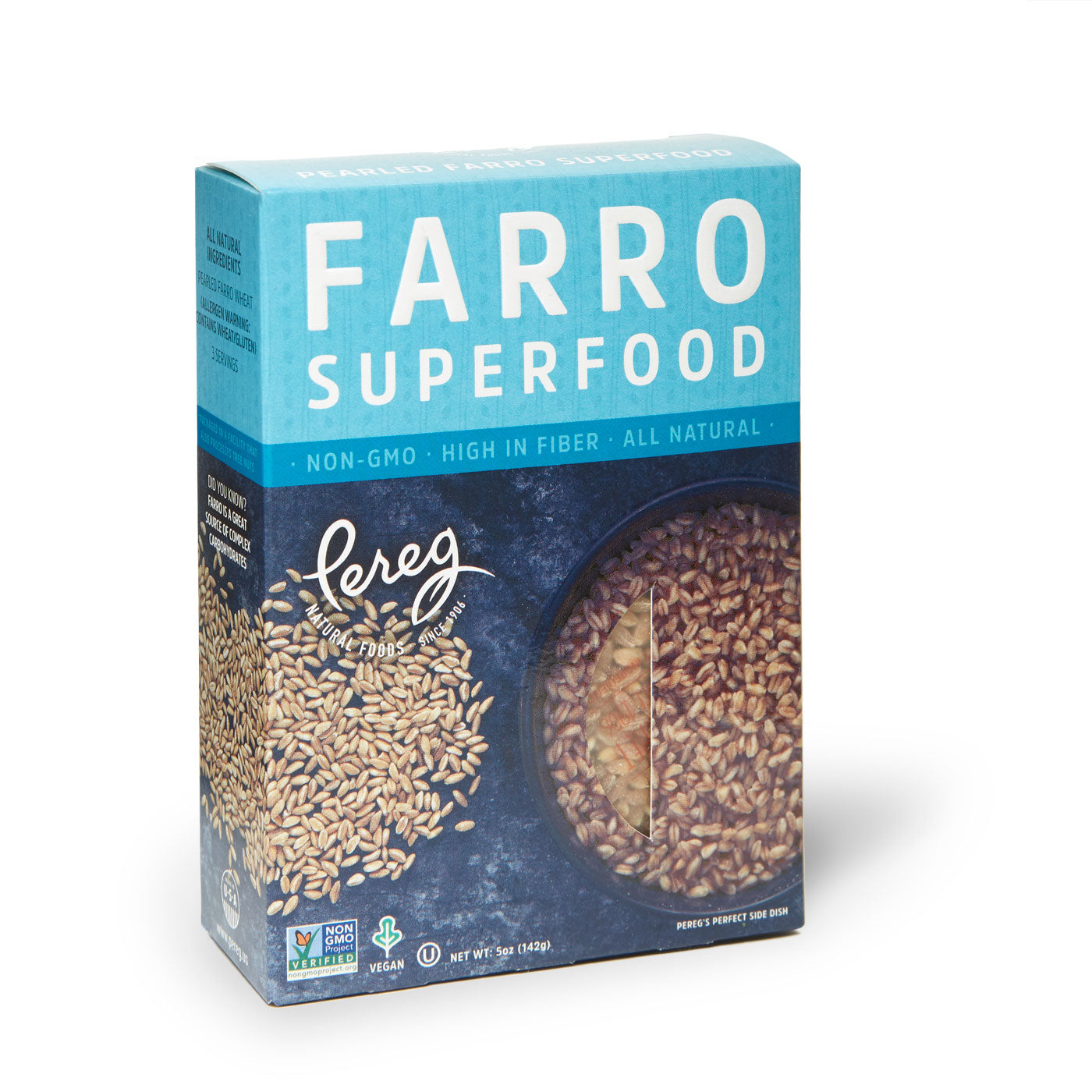 Farro - Superfood
Weight:
Description

You might be wondering what is farro? How is it different from other grains? Farro is an Italian wheat grain that's savored for its delightfully chewy texture. Cook up this like pasta or rice - enjoy it creamy like risotto or al dente.  

Pereg's Farro is pearled, this reduces the cooking time!  

Boil in vegetable broth for some added flavor. Top the farro with your favorite pasta sauce (it pairs perfectly with pesto!) or chill the farro & toss it into a salad. Farro can also be added to soup or stew as an alternative to barley. 

Ingredients

Farro Wheat <>

Shipping Rates

Domestic
Free Shipping on all orders of $49 or more! Orders up to $48.99 will be charged $9.95. For more information please visit our shipping page.

UPC: 8-1356800354-9