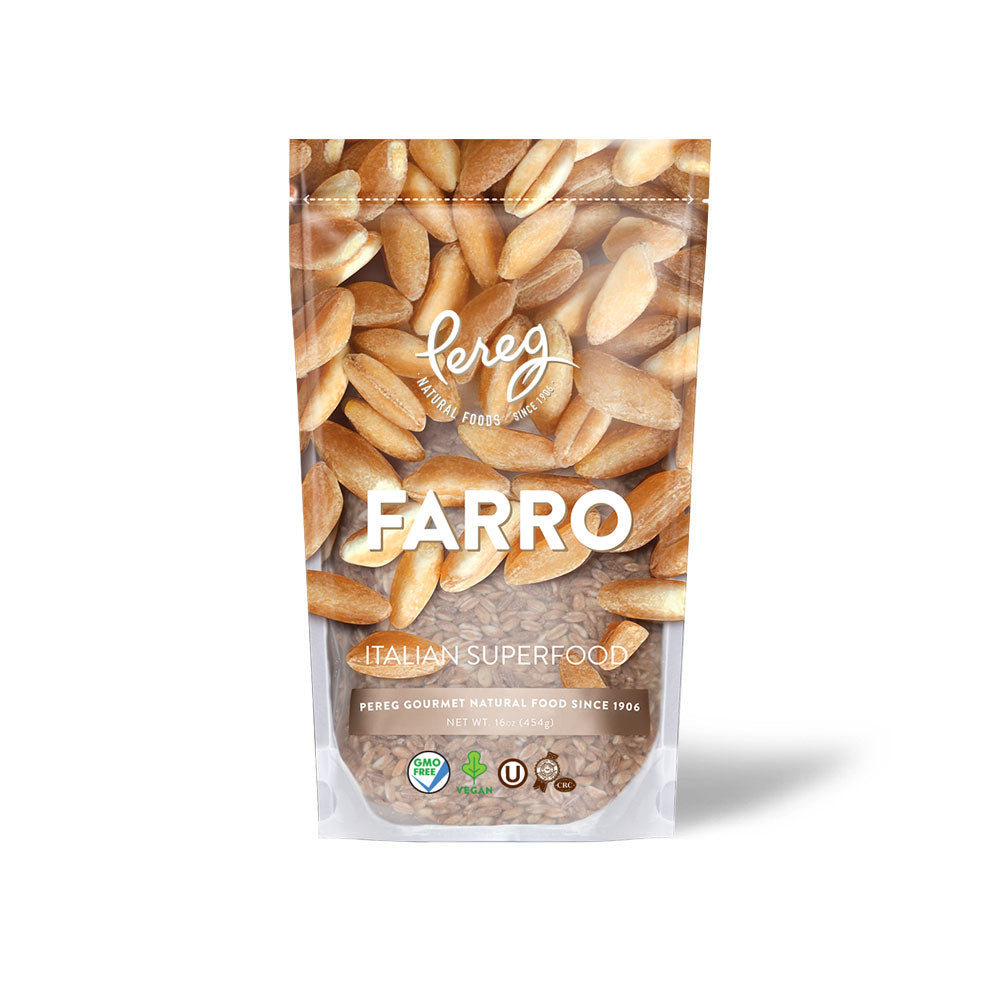 Farro
Weight:
Description

Taste the fresh, nutty flavor of Italian farro with its hearty texture. An heirloom grain, farro makes an excellent, non-GMO side dish that adds a healthy boost to any meal.

Farro is a type of ancient grain that is both high in nutrition. This variety of Farro is harvested and pearled (outer hull removed) to reduce the cooking time — it takes only 15 minutes!

Non-GMO, Kosher, Vegan

Ingredients

Farro Wheat (Contains Gluten)

Shipping Rates

Domestic
Free Shipping on all orders of $49 or more! Orders up to $48.99 will be charged $9.95. For more information please visit our shipping page.

UPC: 813568002412
A Must Have!
Pereg Farro is the only farro I will eat. My wife introduced it to me for dinner one night. I was skeptical about it at first since it was a new Item to my diet. After one bite I was hooked. The flavor was a pleasant surprise a nd it was smooth and creamy! I bought several packages from our local store to have on hand, but when they quit selling it I was devastated. Luckily, I went to the source Pereg and purchased a life time supply so I will never be without when my apatite craves this wonderful product!!
Thanks!
Excellent product. Wonderful addition to soups and salads. This will be a permanent part of my grain pantry.
Best Farro ever
The second time I have ordered. It is nutty and delicious....bestvever!