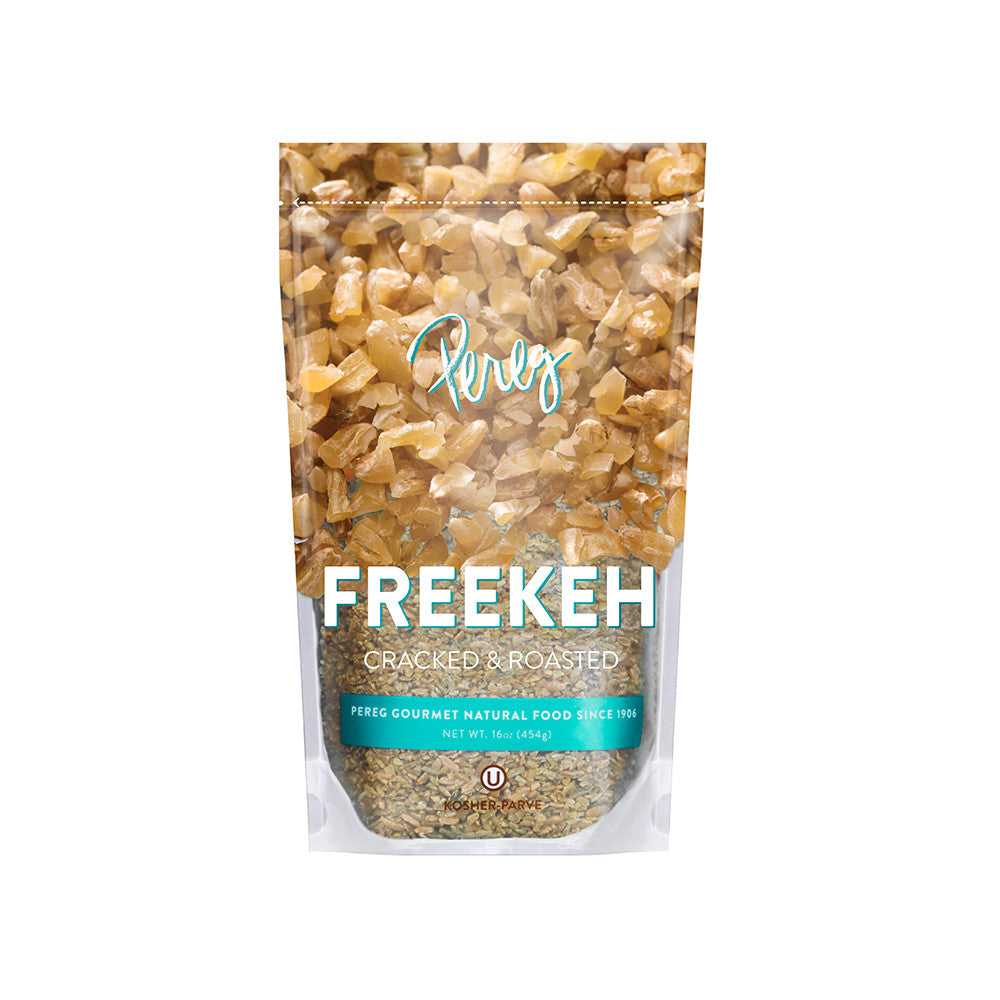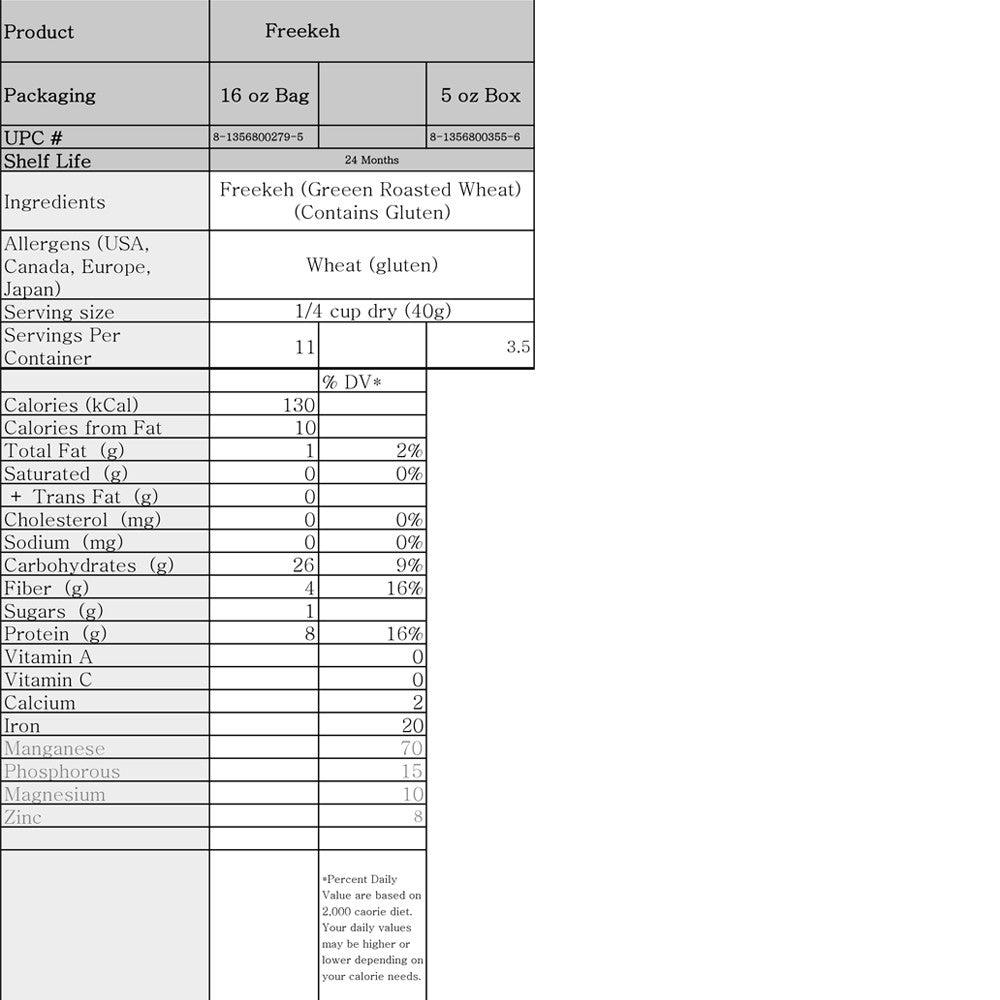 Freekeh
Weight:
Description

Freekeh is young green wheat that has been roasted & cracked. The roasting brings out a rich flavor, and the cracking process breaks up the large grains to reduce the cooking time. Just add water & boil for a delicious alternative to rice or farro.


Enjoy freekeh as a base for grain bowls, toss into salads, and create pilaf side dishes. The chewy texture of the wheat can be enjoyed warm or chilled, so make a big batch and easily turn the leftovers into a delicious new dish.



Ingredients

Freekeh (Green Roasted Wheat) <>

Cooking Instructions

Boil 2 ½ cups water in a saucepan, add ½ tablespoon of olive oil or vegetable oil & 1 cup freekeh. Reduce heat to simmer, cover loosely, and stir occasionally. Cook for 15 minutes or until liquid is absorbed & freekeh is tender. Fluff with fork before serving.

Shipping Rates

Domestic
Free Shipping on all orders of $49 or more! Orders up to $48.99 will be charged $9.95. For more information please visit our shipping page.

UPC: 8-1356800279-5
Yes
It's sooo clean and delicious
Good clean freekeh
I bought Pereg freekeh at our local grocery store (Safeway) a few times and loved it. Unfortunately they don't carry it anymore. We cook freekeh regularly, and what's great about Pereg freekeh as compared to the freekeh you get from Middle Eastern grocery stores (usually packaged in Turkey or Jordan) is that you don't have to pick out the little rocks and grains of sand that get in there as part of the roasting process. It's a real pain, you never get it all out, and the amount of grit differs wildly from package to package. For most cooks of Middle Eastern freekeh, that cleaning and sifting is just part of the process of cooking freekeh. But Pereg freekeh was always clean and ready to go. A game-changer for making lamb or chicken freekeh. Too bad we can't get it anymore.
Good flavor - heck great flavor.
BUT ... The directions on the bag differ significantly from the directions online. Bag - dump everything into the pot, bring to boil stirring occasionally, reduce to simmer, cover tightly. Cooking time called for 15 minutes, it needed somewhat over half an hour to get most of the water absorbed, and the last 5 minutes I turned the heat back up and stirred constantly. The online directions call for bringing the water to a boil, then adding the grain, reduce to simmer and cover loosely. Even so, a nice chew to it, good flavor, kind of as if rice and barley got married and had a grain. Lots of possibilities with this. I'm thinking halupki or dolmades for starters.