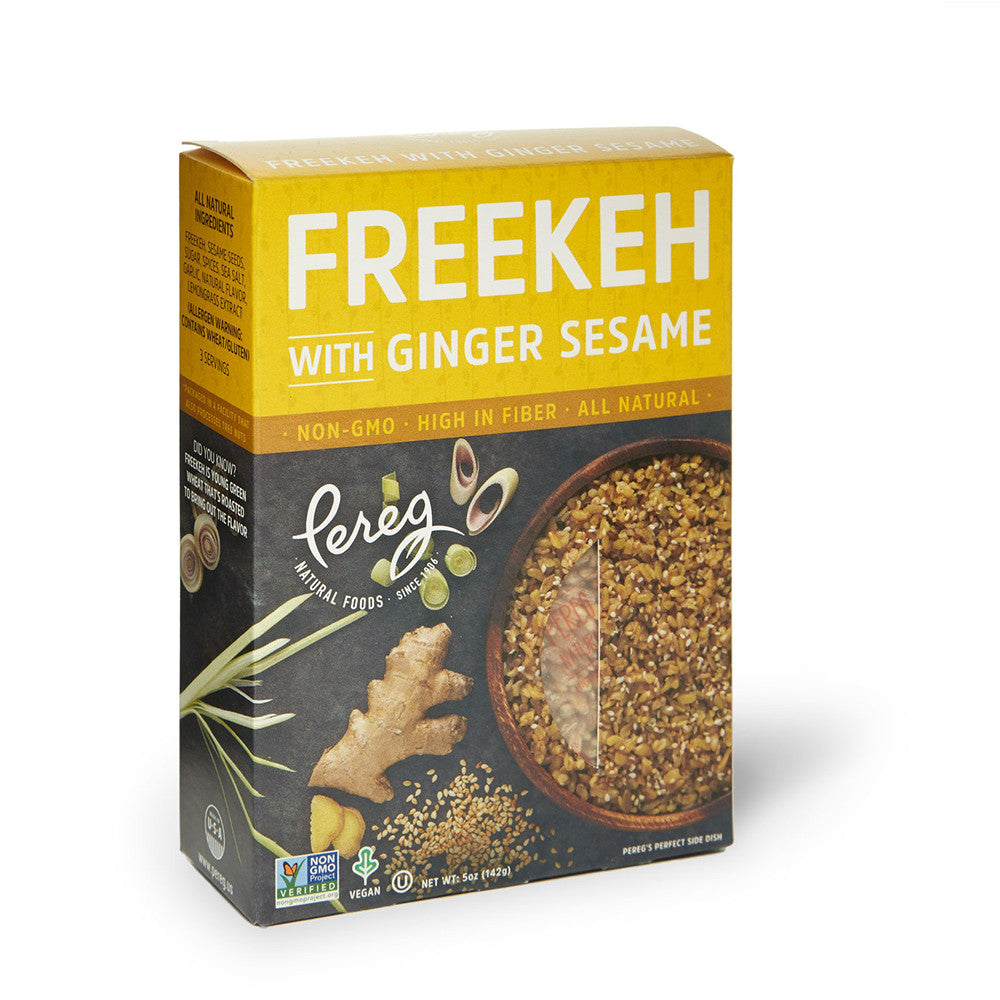 Freekeh - Ginger & Sesame
Weight:
Description

Pre-Seasoned blend of roasted & cracked freekeh wheat, dried vegetables, & spices. Quick & healthy side-dish, just add water & boil.

Ingredients

Freekeh, Sesame Seeds, Sugar, Spices, Sea Salt, Garlic, Natural Flavor, Lemongrass Extract <>

Cooking Instructions

Boil 2 ½ cups water in a saucepan, add ½ tablespoon of olive oil or vegetable oil & 1 cup freekeh. Reduce heat to simmer, cover loosely, and stir occasionally. Cook for 15 minutes or until liquid is absorbed & freekeh is tender. Fluff with fork before serving.

Shipping Rates

Domestic
Free Shipping on all orders of $49 or more! Orders up to $48.99 will be charged $9.95. For more information please visit our shipping page.

UPC: 8-1356800356-3