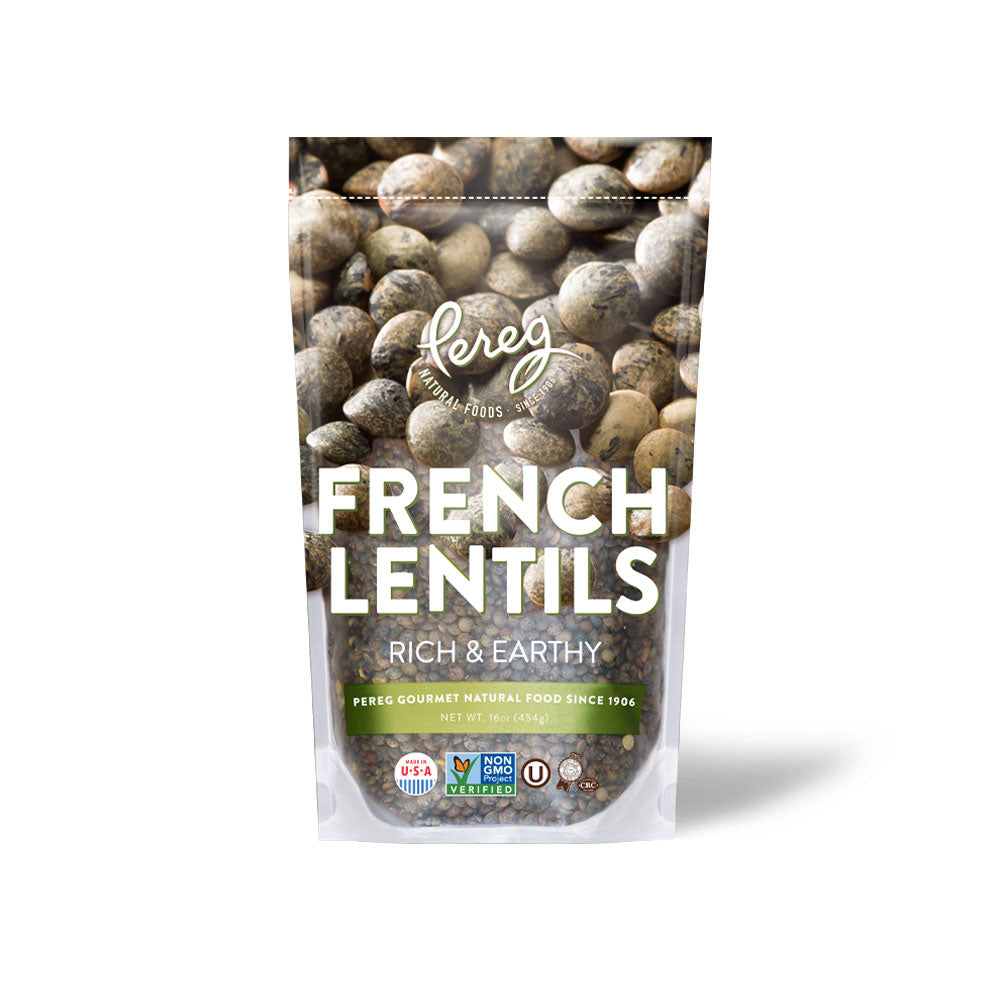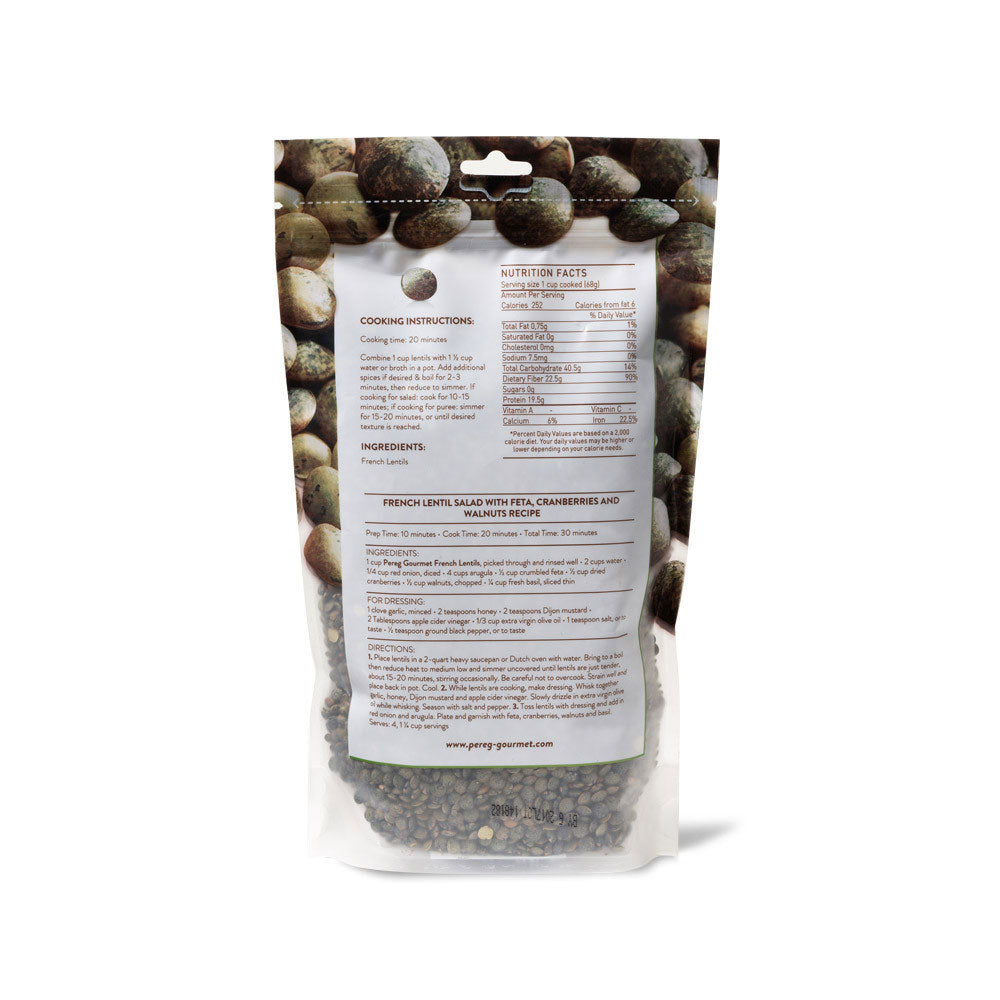 French Lentils
Weight:
Description

What are French lentils? Also called Le Puy style, these green lentils have beautiful marled coloring. They are the perfect base for a grain bowl or addition to a salad. 

When cooked, French lentils keep their shape so they make a fantastic addition to a salad or base for a grain bowl. Try swapping out rice for French lentils in your next meal. 

Packed in a resealable package.

All Natural, Non-GMO, Vegan, Kosher

Ingredients

French Lentils

Cooking Instructions

How to cook French lentils? French Lentils can be boiled in water, vegetable broth, or added to into soup. Rinse and sort through lentils. Combine 1 cup lentils with 2 ½ cups water or broth in a pot. Add additional spices if desired & boil for 2 minutes, then reduce to simmer. Cook until tender, 15-20 minutes, stirring occasionally. Drain any excess liquid and enjoy! We enjoy cooking French Lentils to an al dente texture for adding to salads. Boil a little longer for a softer texture.

Shipping Rates

Domestic
Free Shipping on all orders of $49 or more! Orders up to $48.99 will be charged $9.95. For more information please visit our shipping page.

UPC: 8-1356800248-1
Tasty French Lentils!
These lentils have great texture, taste (which is slightly peppery), and food value. Wish I'd known about French Lentils decades ago!
So many kinds!
I didn't know what was special about French lentils when I bought them, but I love their petite size and that they stay firm. They're my go to for soup. I've also tried the black lentils, which also keep their body well and they worked perfectly in a salad recipe that I tried. Nothing to do with the lentils, but I am obsessed with the bags that these and many other Pereg products come in. They are super sturdy and can stand up on their own. I love reusing them.