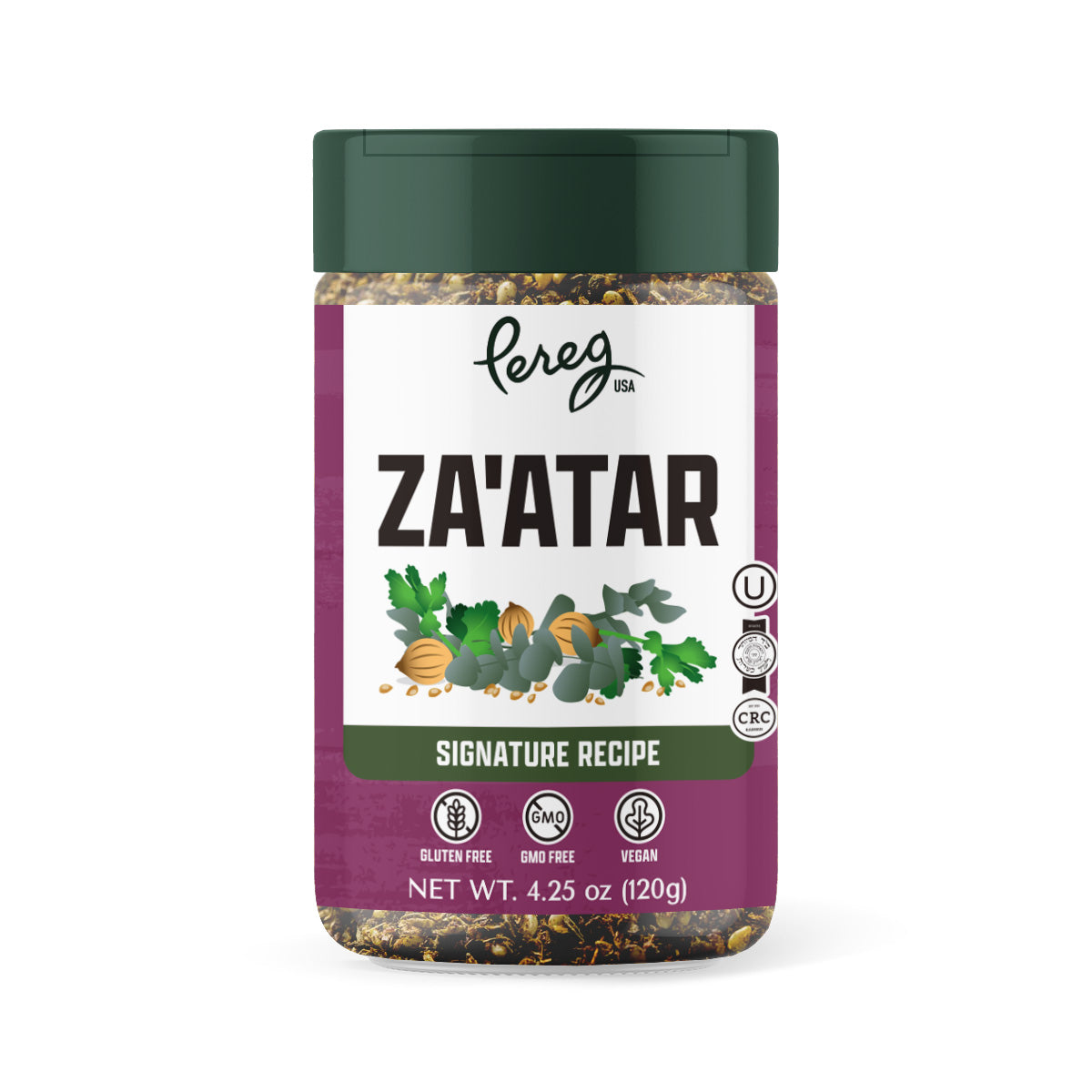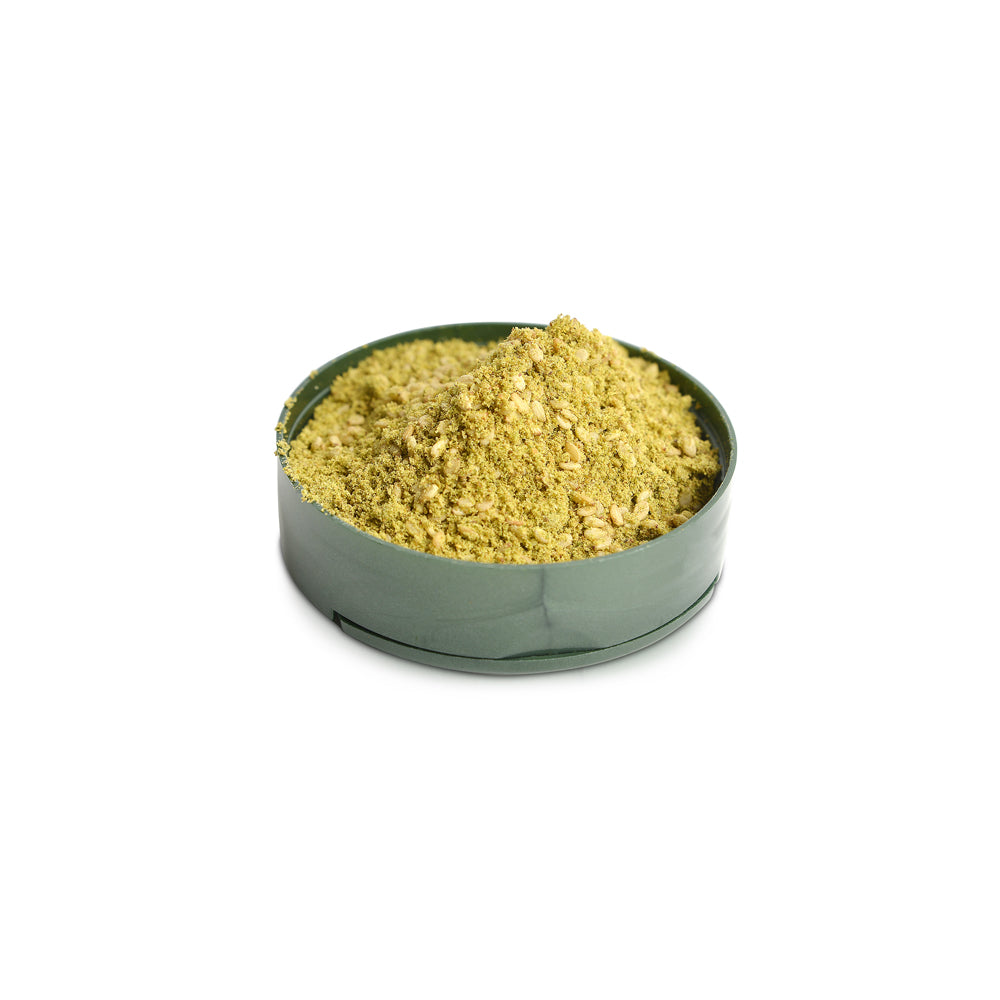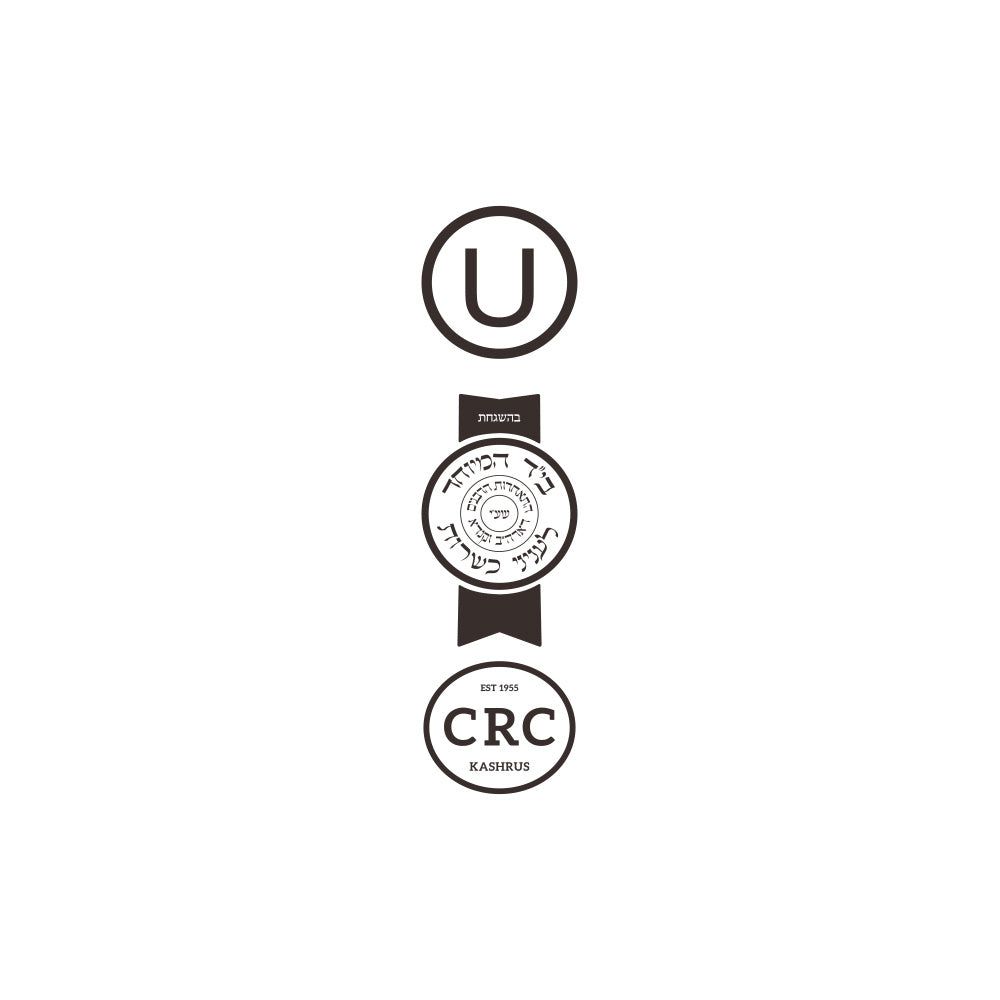 Mixed Spices - Za'atar
Weight:
Description

Our signature Za'atar is one of our top requested products. We've heard stories of people enjoying spoonfuls of it directly out of the jar because it really is that delicious on its own. If you're a more casual za'atar fan, you can enjoy a sprinkling over fried eggs, hummus, and yogurt.

This aromatic herb blend of hyssop (zaatar oregano), sesame seeds, ground chickpeas, and other luscious spices is a staple in kitchens throughout the Middle East and beyond.

More than just a topping, you can also use za'atar to season your dishes. Coat a steak with a za'atar crust before grilling or searing in a cast iron pan. Mash some potatoes with a scoop of za'atar & olive oil for an easy & flavorful side dish.

Ingredients

Sesame Seeds, Ground Chickpeas, Coriander, Olive Oil, Za'atar (Hyssop), Parsley, Salt, Sour Salt

Serving size: 1/4 tsp (0.7 g)
Sodium content: 9 mg (0% Daily Value)

Cooking Instructions

Delicious when sprinkled over pizza, toast, hummus, & salads. Great on top of pita with a drizzle of olive oil.

Shipping Rates

Domestic
Free Shipping on all orders of $49 or more! Orders up to $48.99 will be charged $9.95. For more information please visit our shipping page.

UPC: 8-1356800030-2
Best Za'star!
Our local grocery carries Pereg Za'atar but it's consistently out of stock. We ordered a bunch direct and will continue to do so!
Excellent zaatar
I use this on salads all the time.
best zahtar
This is the best Zahtar ever. When I worked in Queens I it was readily available. I bought a different brand, twice as much, half the amount and half the taste.
I put it on everything, chicken. veggies fish It is great
Best Zahtar out there!
Hands down the best Zahtar available in the US I've found! We use it in everything (chicken, veggies, salsa, etc.)! Once I introduced it to my partner (the main cook in our house) he went crazy with it. He loves it too! Thank you so much!
So fresh and such a marvelous deep aroma and taste!
Pereq's is the best of the Zahtars (Za'atars) out there for my money! It is so perfectly formulated and it is so fresh that it fairly dances its way into your food! You want this delightful chubby nice-sized jar of this wonderful stuff!!!!