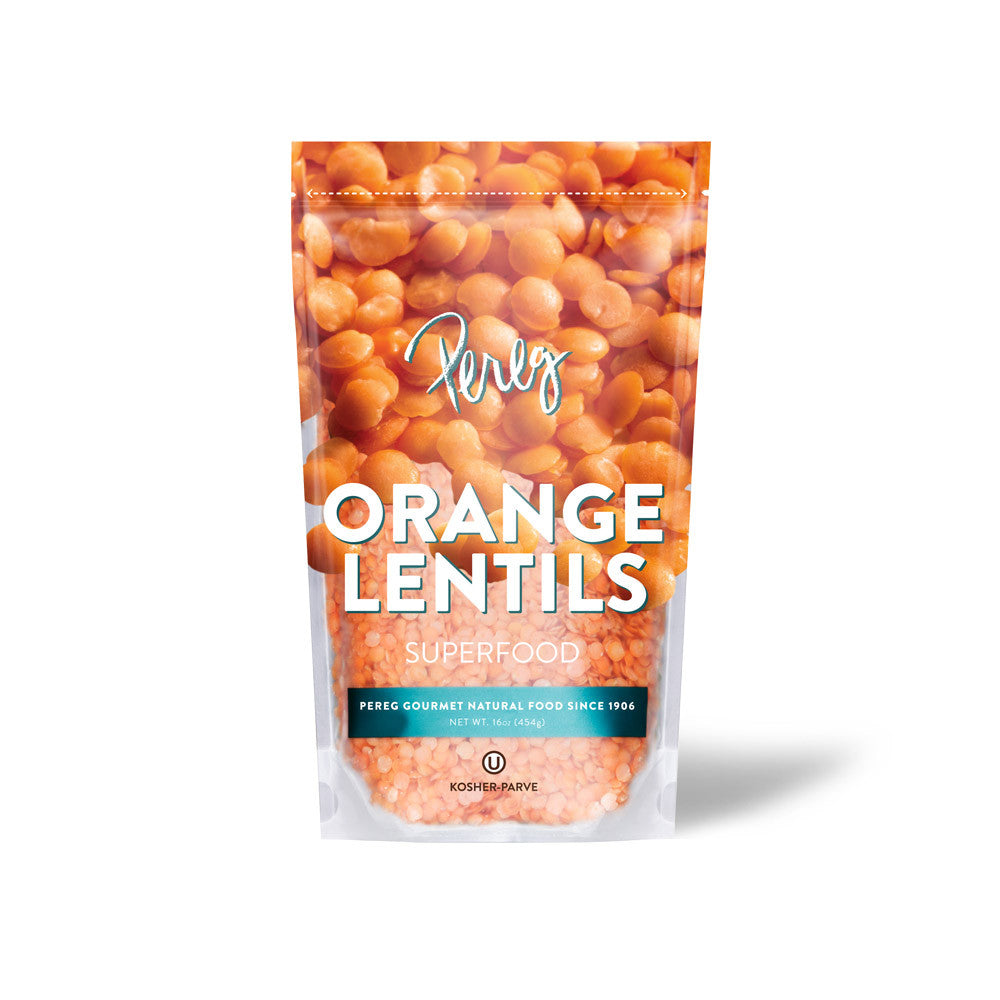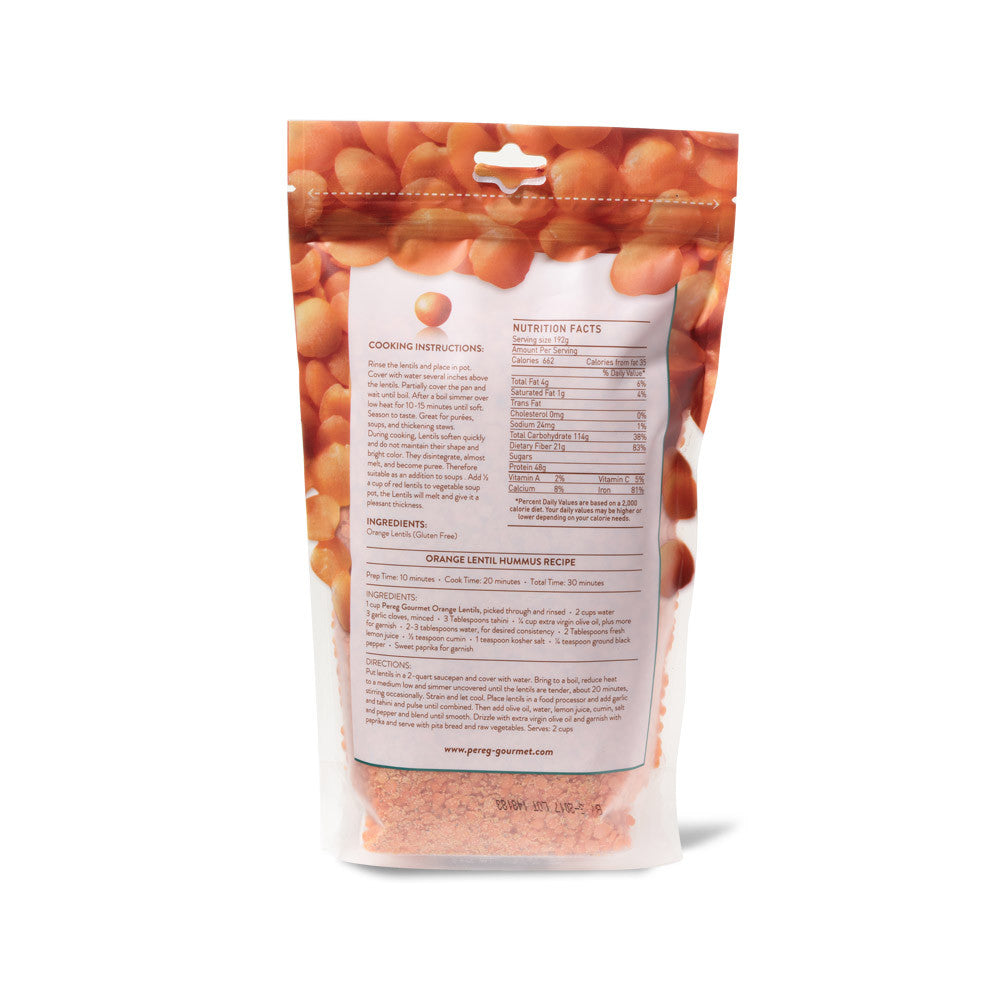 Orange Lentils
Weight:
Description

Orange Lentils are also called Red Lentils. The vibrant color of dried red lentils appears more orange in hue. Once cooked this color becomes slightly less saturated but still delicious.

How do you use dried lentils? These lentils can be enjoyed in a wide range of recipes. Add them to a soup and stew. Try adding dried lentils to your casserole, in place of rice. 

Packed in a resealable package.

All Natural, Non-GMO, Vegan, Kosher

Ingredients

Orange Lentils

Cooking Instructions

How to cook dried red lentils: Rinse and sort through the lentils and place in a large pot. Cover with water or broth 1 inch above the lentils. Partially cover the pan and wait until boil. After a boil, simmer over low heat for 10­-15 minutes until soft, stirring occasionally. Season to taste. Great for purées, soups, and thickening stews. During cooking, lentils soften quickly and do not maintain their shape. They disintegrate, almost melt, and become a purée. These make a great addition to soups. Add ½ a cup of orange lentils to a vegetable soup pot, the lentils will melt and give it a pleasant thickness.

Shipping Rates

Domestic
Free Shipping on all orders of $49 or more! Orders up to $48.99 will be charged $9.95. For more information please visit our shipping page.

UPC: 8-1356800247-4