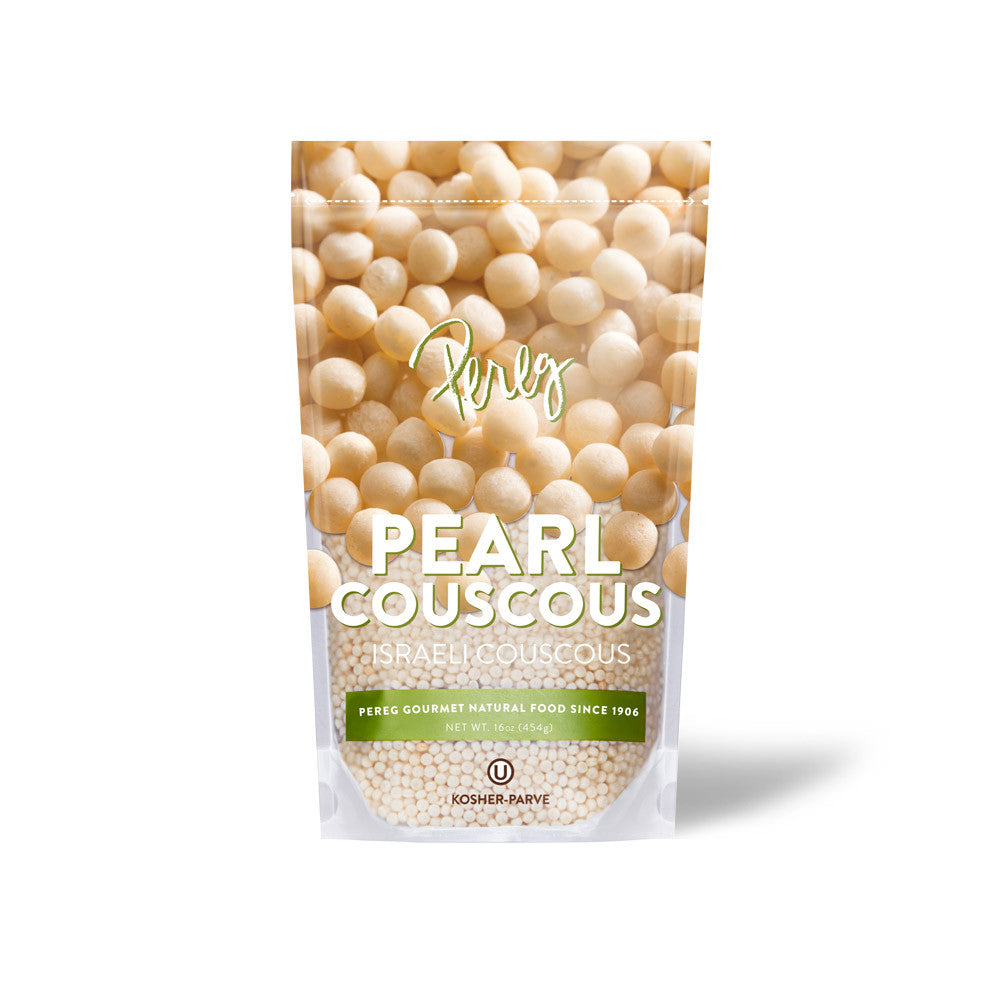 Pearl Couscous
Weight:
Description

Pearl couscous, quick & easy side-dish - just add water & boil.

Non-GMO, Vegan, Kosher

Contains 9 servings per package (serving size: 1/3 cup dry mix)

Ingredients

Wheat Flour <>

Cooking Instructions

Boil 1 3/4 cups water in a small saucepan. Add 1 cup Couscous and 1/2 Tablespoon olive or vegetable oil & stir. Reduce heat to low, cover & cook for 10 minutes or until the liquid is absorbed. Turn off heat and let stand for 5 minutes. Salt to taste. Fluff with a fork & serve.

Shipping Rates

Domestic
Free Shipping on all orders of $49 or more! Orders up to $48.99 will be charged $9.95. For more information please visit our shipping page.

UPC: 8-1356800276-4
Chewy goodness
I've never been a huge fan of couscous until I tried this one. I love the more substantial body of this couscous than the ones that I used to buy.