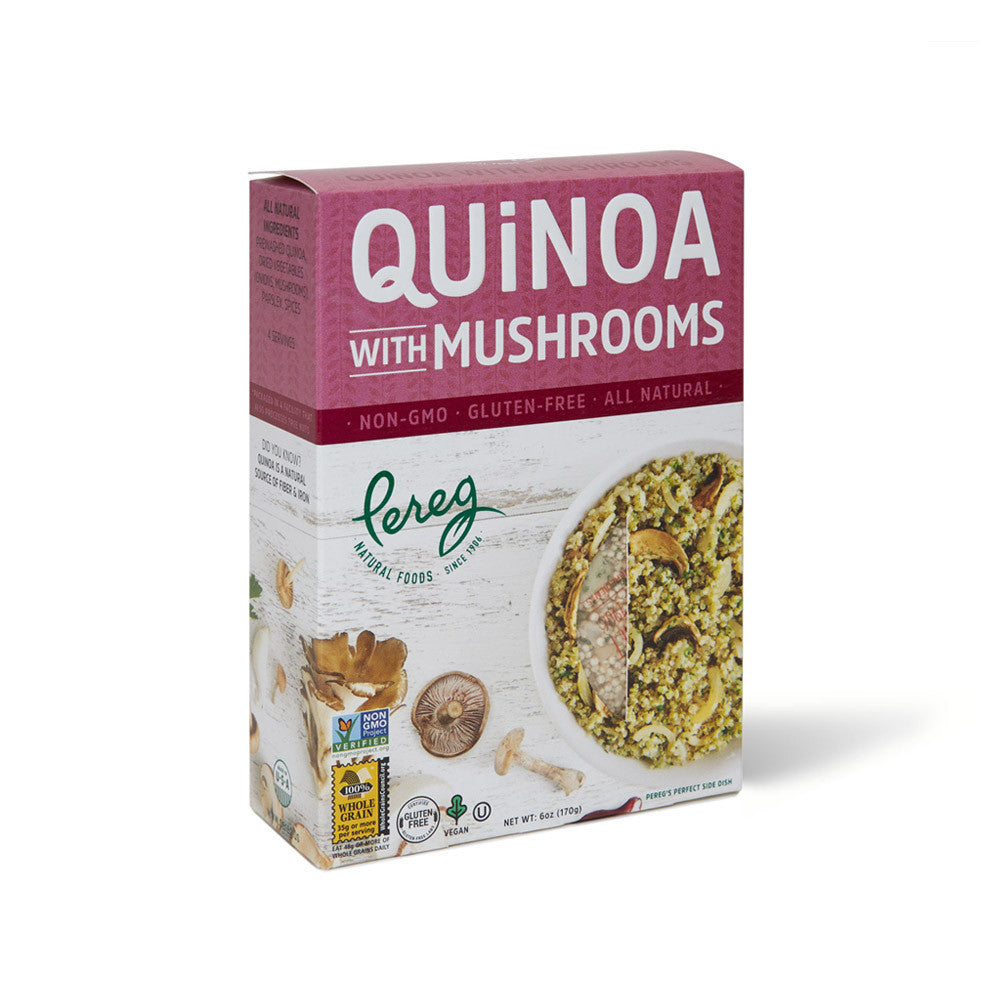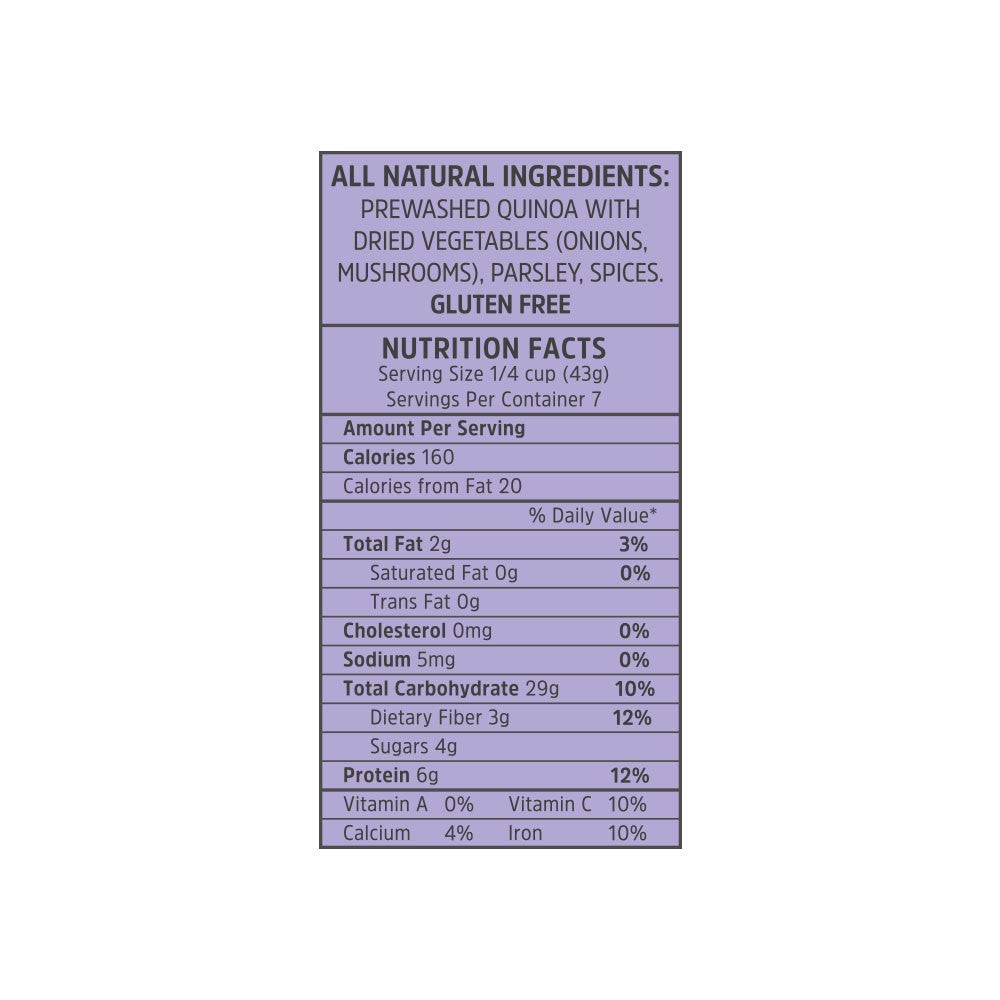 Quinoa - Mushrooms Box
Weight:
Description

This package of seasoned quinoa is a delectable and nutritious meal option perfect for any night of the week. The mushrooms add a savory flavor, and the herbs and spices provide a flavorful boost that compliments the rich taste of whole-grain quinoa.

Enjoy this easy-to-prepare mix as a side-dish or complete meal. The blend is packed with protein-rich quinoa, mushrooms, and a medley of spices. This dish is sure to tantalize your taste buds. It's simple to prepare and ready in minutes.


Plus, it's vegan and gluten-free, making it an ideal choice for those with special diets. Enjoy this delicious and nutritious meal any night of the week!

Ingredients

Prewashed Quinoa, Dried Vegetables (Onions, Mushrooms), Parsley, Salt, Black Pepper (Gluten Free)

Cooking Instructions

Stove Top: Boil 2 cups water in a small saucepan, add 1/2 tablespoon of olive oil or vegetable oil and contents of the quinoa bag. Reduce heat to low, cover loosely. Cook for 15 minutes or until liquid is absorbed. Turn off heat and let stand for 5 minutes. Fluff with fork before serving.
Microwave: In a microwave safe container combine 2 cups water, contents of quinoa box, and ½ tablespoon of olive oil or vegetable oil. Cover loosely. Cook on high for 5 minutes, stir & re-cover. Reduce heat to medium and cook for 8 minutes. Let stand for 5 minutes. Fluff with a fork before serving.

Shipping Rates

Domestic
Free Shipping on all orders of $49 or more! Orders up to $48.99 will be charged $9.95. For more information please visit our shipping page.

UPC: 813568001804
Fine Fiber
This is tasty, easily prepared quinoa. I use mushroom quinoa, instead of noodles, for beef stroganoff and lemon pepper quinoa in place of rice in chicken and rice soup.