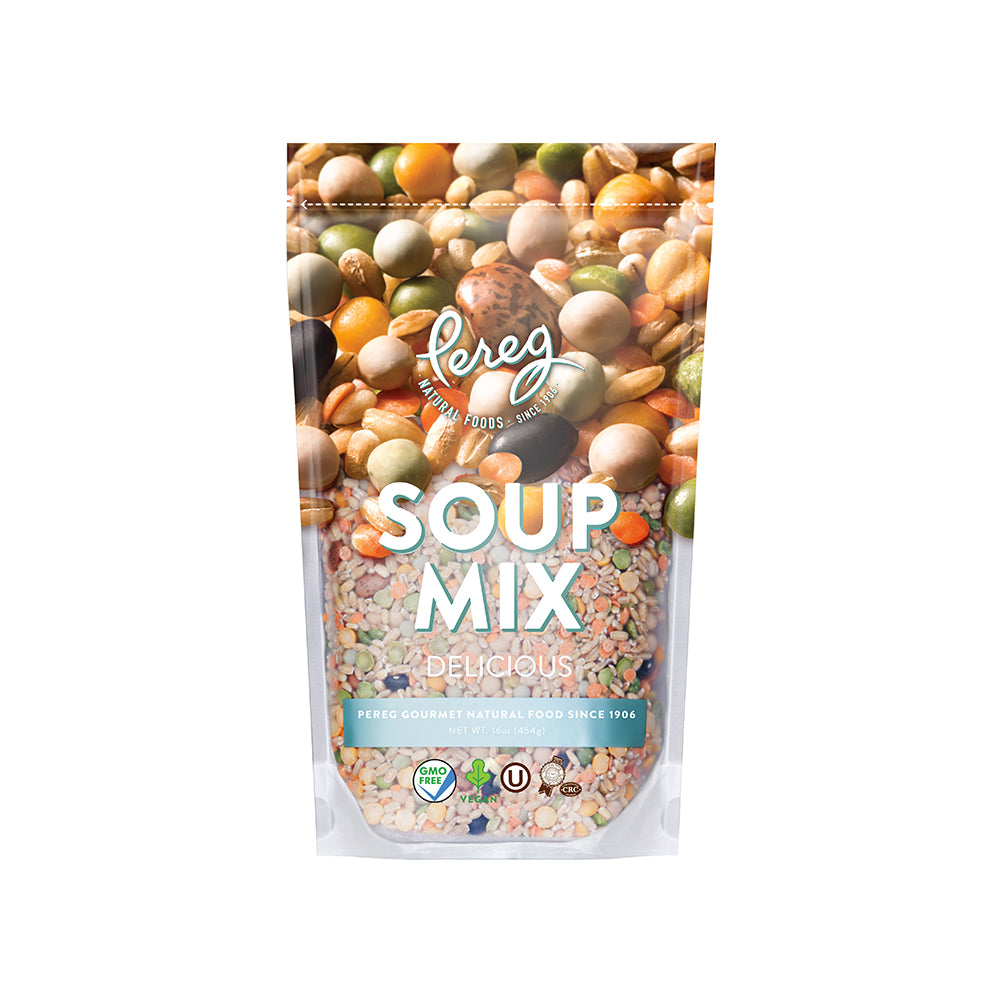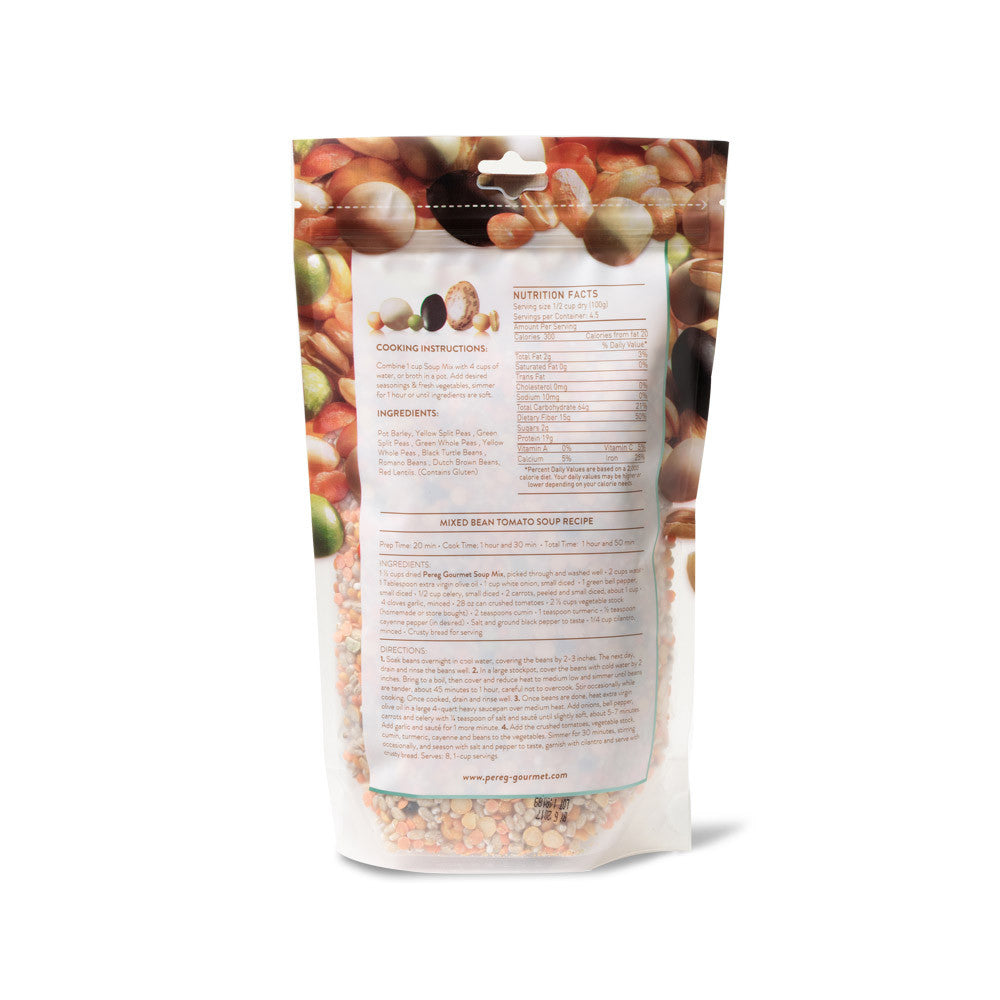 Soup Mix
Weight:
Description

Blend of split peas, beans, lentils, and barley - perfect for a hardy soup or stew. Boil this mixture in broth or water, with some chopped vegetables (we suggest onions, celery, and carrots.) Easily elevate it into a full meal by braising some of your favorite protein in the pot before adding in this Soup Mix. 

Don't forget the spices! Our Hawaij for Soup is the perfect seasoning for this Soup Mix. 

Packed in a zip-top resealable package. 

All Natural, Non-GMO, Vegan, Kosher

Ingredients

Pot Barley, Yellow Split Peas, Green Split Peas, Red Lentils, Black Turtle Beans, Green Whole Peas, Romano Beans. (Contains Gluten)

Cooking Instructions

(Optional: soak mix overnight in water) Combine 1 cup Soup Mix with 4 cups of water, or broth in a pot. Add desired seasonings & fresh vegetables, simmer for 1 hour or until ingredients are soft.

Shipping Rates

Domestic
Free Shipping on all orders of $49 or more! Orders up to $48.99 will be charged $9.95. For more information please visit our shipping page.

UPC: 8-1356800246-7
Fabulous!
Best bean soup I've had, and I've had many. Flavorful, easy to prepare, very filling.
Amazing Soup mix!
Just made this wonderful soup. Used vegetable stock, baked ham slices, and small amount of sautéed vegetables. Thanks for the excellent mix!
Mixed Bean Tomato Soup
This is a wonderful bean soup! I followed the directions in the package except I used a 38oz box of fat-free reduced-sodium chicken broth, increased the onion by 1/2 cup, and added 1/4t black pepper. We made 8 servings from one pot. It's low fat, high fiber, protein and iron. It's well worth the cost and effort!
flavor, quality, mix of beans, everything!
flavor, quality, mix of beans, everything! the recipe is pretty close to the way I like to make my red lentils, including the turmeric and cilantro, so I just used my own, which includes shredded carrots (sauted w the celery and onion, as in a mirepoix)! A couple of bay leaves, and I omitted the green pepper and diced tomatoes, opting instead for a couple of fresh tomatoes diced.
This mix is perfect for vegetable soup
This mix is perfect for vegetable soup. My daughter is not great eater but this soup she loves i t