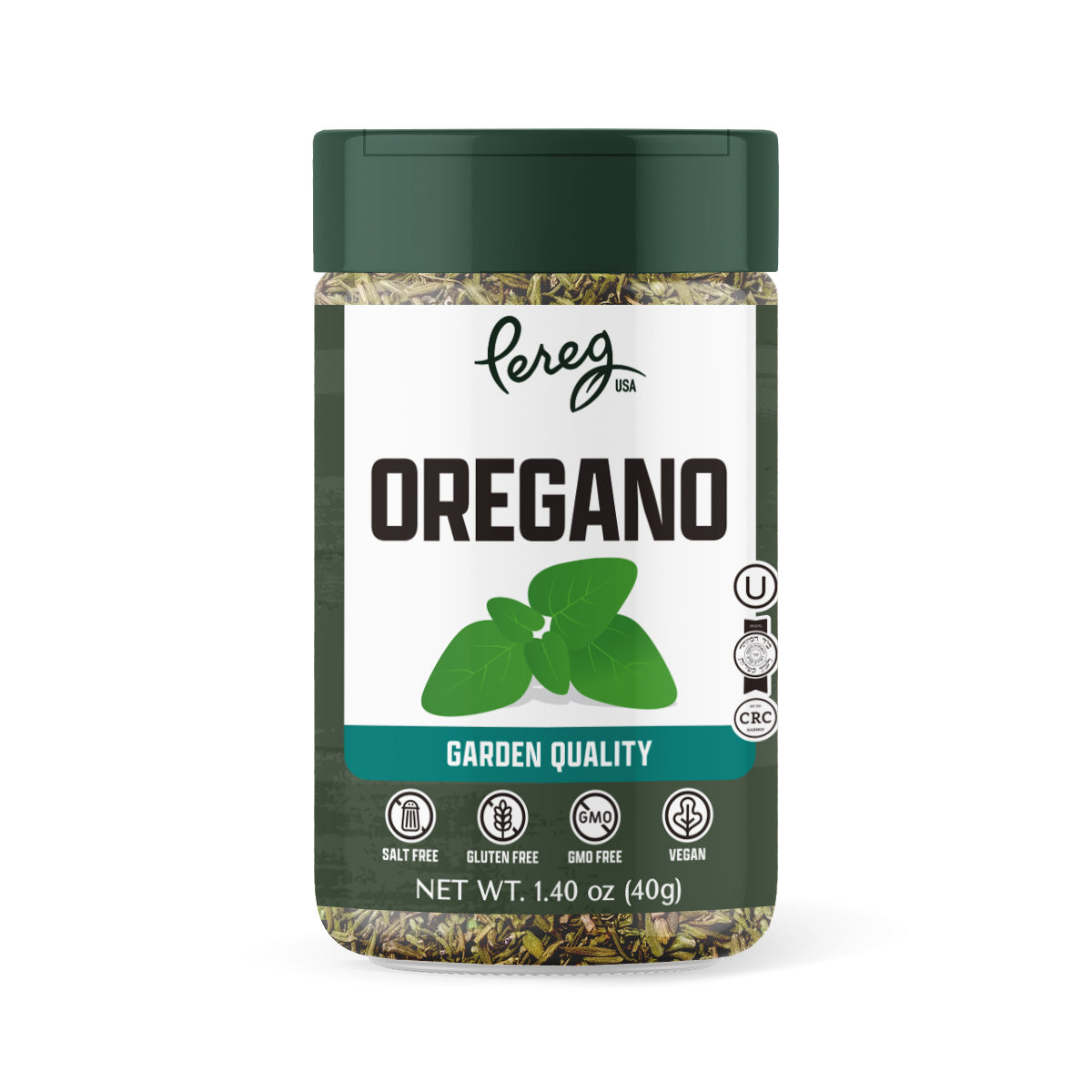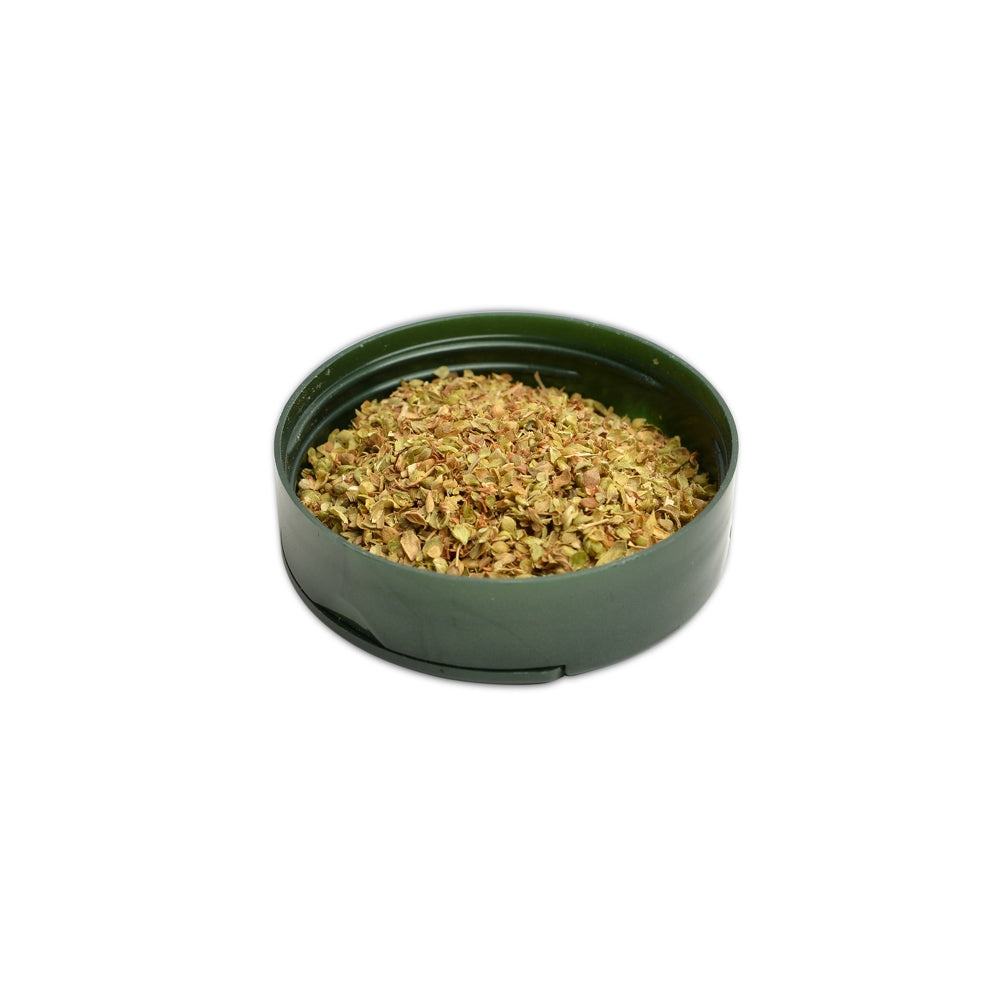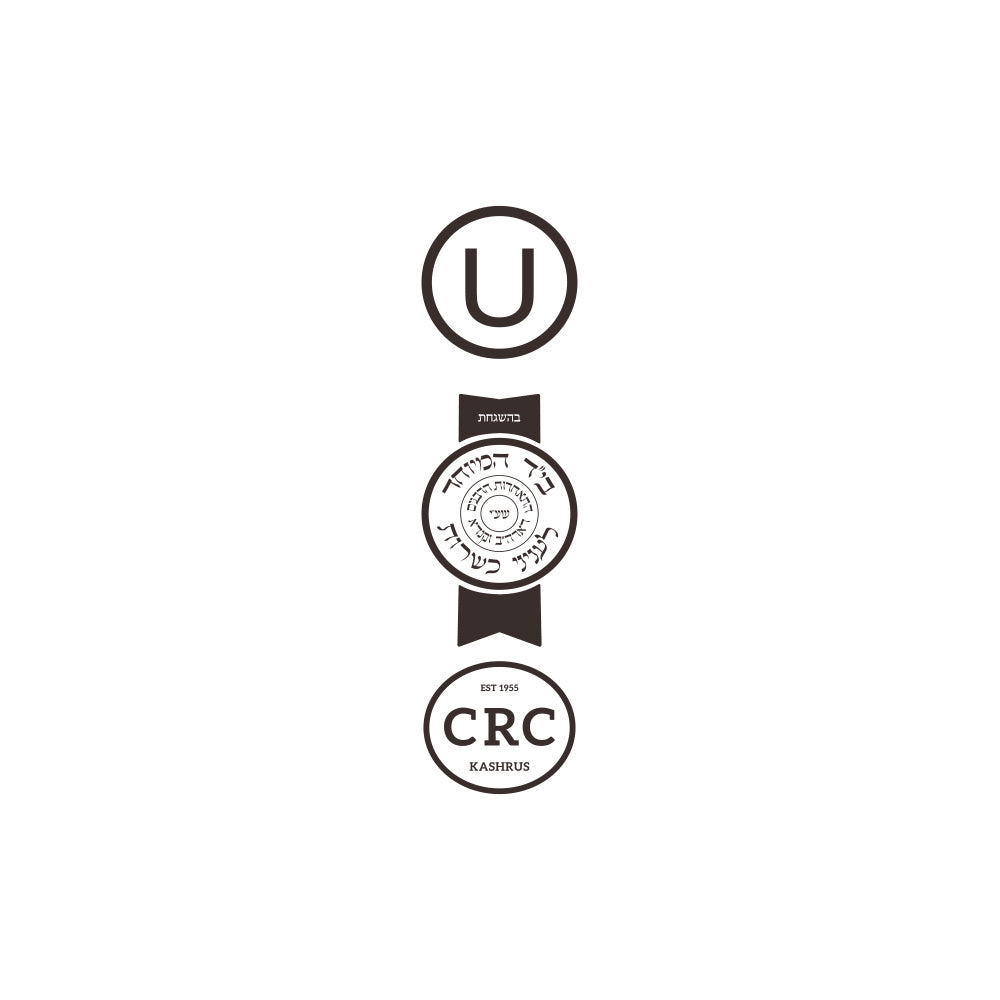 Oregano
Weight:
Description

A necessity for Pizza Night, whether you're making marinara sauce from scratch or looking to elevate some delivery, a sprinkling of oregano on top of that melted cheese is sure to bring your tastebuds delicious pleasure. 
Famed chefs and veteran home cooks agree that dried oregano offers a better flavor profile to recipes than the fresh herb — the drying process mellows out the pungent fresh herb. Dried oregano has a balanced sweet, earthy, peppery, and bold unique flavor that can't be replicated with another seasoning.
This aromatic herb pairs wonderfully with basil, lemon, olive oil, thyme, garlic, and onion. Try Pereg oregano in your time-tested recipes to experience an elevated flavor or get inspired by the delightful scent and create a new dish your family will devour in delight.


All Natural, Non-GMO, Gluten-Free, Vegan, Kosher

Ingredients

100% Oregano

Cooking Instructions

Add to Italian & Mediterranean dishes, tomato sauces, salads, roasted vegetables, & poultry.

Shipping Rates

Domestic
Free Shipping on all orders of $49 or more! Orders up to $48.99 will be charged $9.95. For more information please visit our shipping page.

UPC: 8-1356800029-6
Best oregano ever!
I have made the same pasta salad for years and everyone loves it - when I used this oregano people started saying it was the best I had ever made. This oregano is the only change - it is fresher and more flavorful!