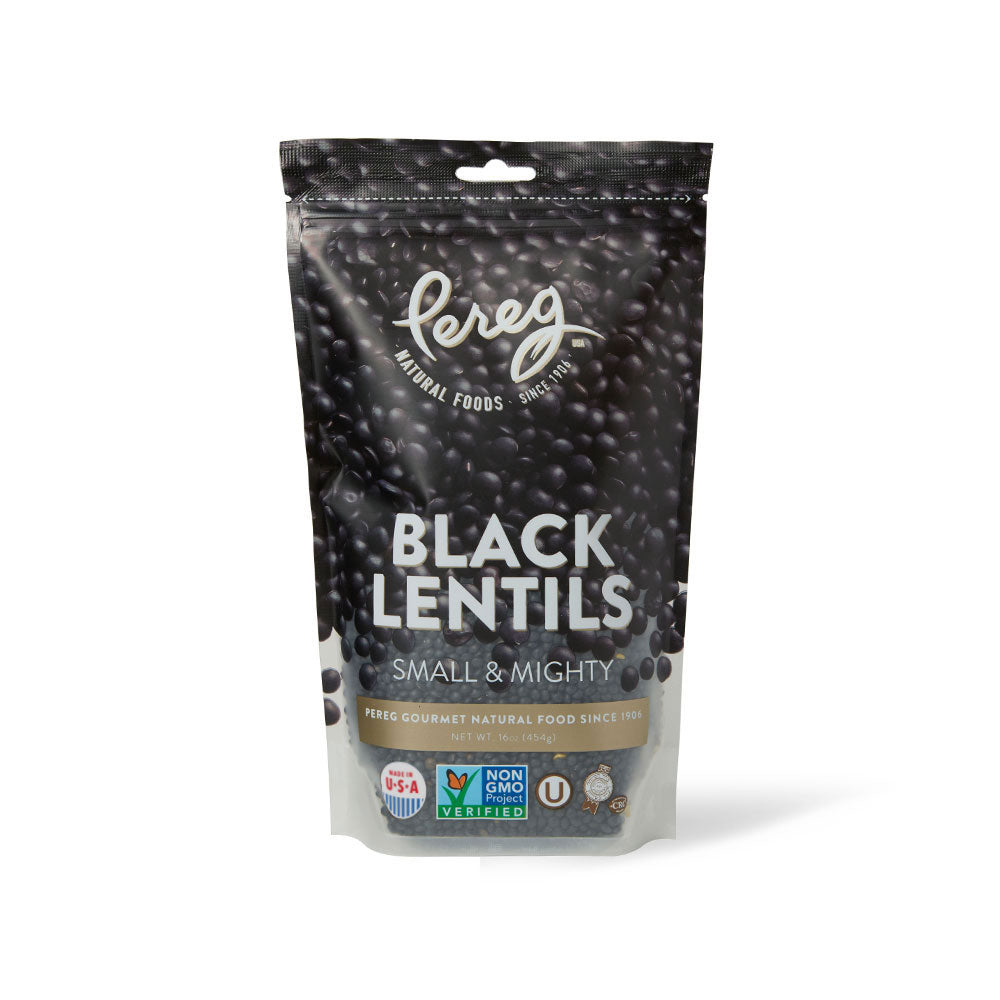 Black Lentils
Weight:
Description

Black lentils are also called beluga lentils because they look like beluga caviar. These little lentils make a great alternative to rice as a side dish or the base of a grain bowl. The rich black hue is a beautiful contrast to leafy greens when adding a protein boost to salads.

These Black Lentils cook up with a nice texture similar to French Lentils. They are great hot or chilled, plain or added to a dish. 

Packed in a resaleable zip-top package. 

All Natural, Non-GMO, Vegan, Kosher

Ingredients

Black Lentils

Cooking Instructions

How to cook dried black lentils: Boil 2 ½ cups water in a small saucepan, add 1 cup Black Lentils. Reduce heat to low, cover loosely, simmer, and stir occasionally, for 15-20 minutes or until tender. Drain any excess water. Serve warm or chilled

Shipping Rates

Domestic
Free Shipping on all orders of $49 or more! Orders up to $48.99 will be charged $9.95. For more information please visit our shipping page.

UPC: 8-1356800274-0
Great recipe with black lentils
I bought black lentils when I decided to try a new recipe. I was very impressed with the black lentils because did not become mushy like other lentils become when cooked in a casarole. They were firm and very tasty. Nice